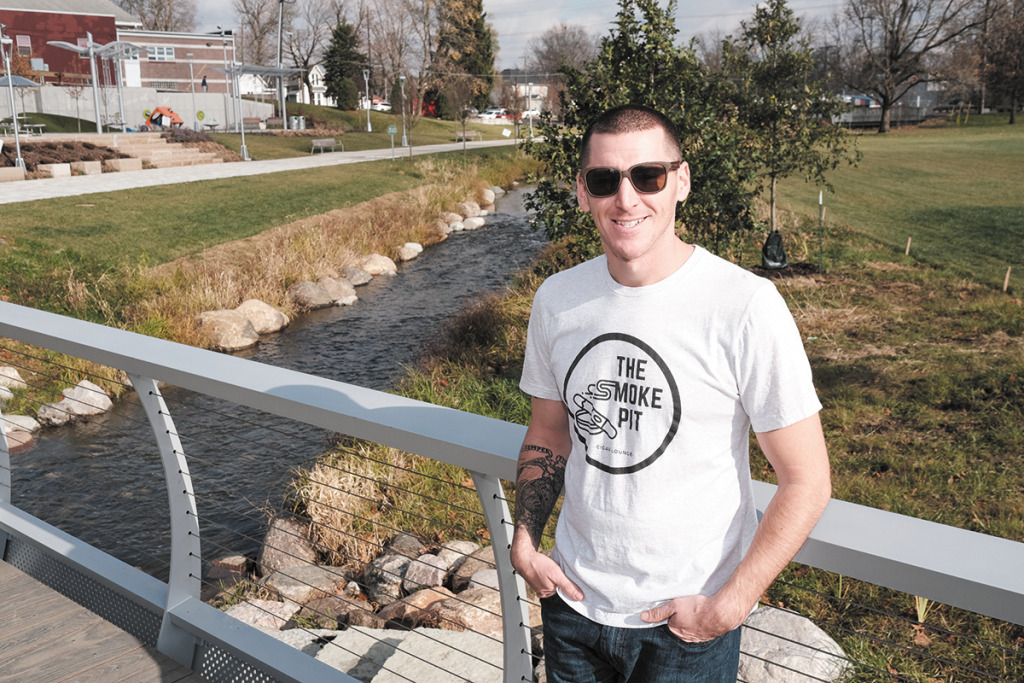 Carmel is the latest Indiana community seeking to use its waterways as a means to offer businesses cheap and plentiful liquor licenses.
It's a strategy that's been used by more than 40 cities and towns across the state since the Legislature in 2004 authorized riverfront development districts as an end-around the state's population-based quota system. The scarcity that the quotas cause sends restaurants to the pricey open market for available permits, which can cost tens of thousands of dollars.
The waterways need not be raging rivers. Babbling brooks will suffice. Any business within 1,500 feet of a body of running water or its floodplain can obtain a permit for just $1,000.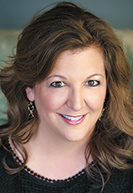 Carmel City Council member Sue Finkam is championing a plan to establish four such districts in Carmel in the hopes that it will stabilize economic development in those areas and provide restaurants with an additional lifeline during trying times.
"Having a three-way permit [to sell beer, wine and liquor] is very much about economic development, serving the needs of residents and addressing regional demand," Finkam said. "The demand for permits in Carmel is high, and we will be able to respond to the market now, which hasn't been the case in forever."
Though other cities have chosen to cap the number of licenses granted in the districts, Finkam said she's not planning to do so in Carmel.
Jeff McKean, an attorney at Indianapolis-based McKean Law Firm who helps facilitate nearly 1,000 licenses per year, said demand for new licenses in Carmel is high.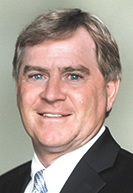 "If I had to guess, probably 70% of our work is in Marion, Hamilton, Hendricks and Boone counties," McKean said. "Hamilton County, for the last 15 years, has been among the most active counties in the state—certainly because of the growth there."
McKean said three-way licenses in Carmel have sold on the open market for more than $100,000, but it's rare to see prices get that high.
"Over the last five years, I've probably been involved in 12 Carmel permit transactions through private-market sales," McKean said. "All of those were between $65,000 and $85,000, with most of them right around $75,000."
McKean said that when cities flood their markets with cheap riverfront district licenses, that brings down the price of all licenses in that market. As an example, he said Mishawaka has historically had some of the most-expensive three-way licenses in the state, with some selling for as much as $275,000.
"Interestingly, they've put in a riverfront district in there that has dramatically reduced the value of their permits so that it's probably half of what it was in the not-too-distant past," he said.
If Carmel's riverfront ordinance passes, McKean said, he'll feel for the restaurateurs who spent tens of thousands of dollars for licenses that now are available for $1,000.
"There's certainly inequities involved if something goes away overnight. I do empathize with those that have played by the rules as established," he said. "You hate to see the unfairness in that."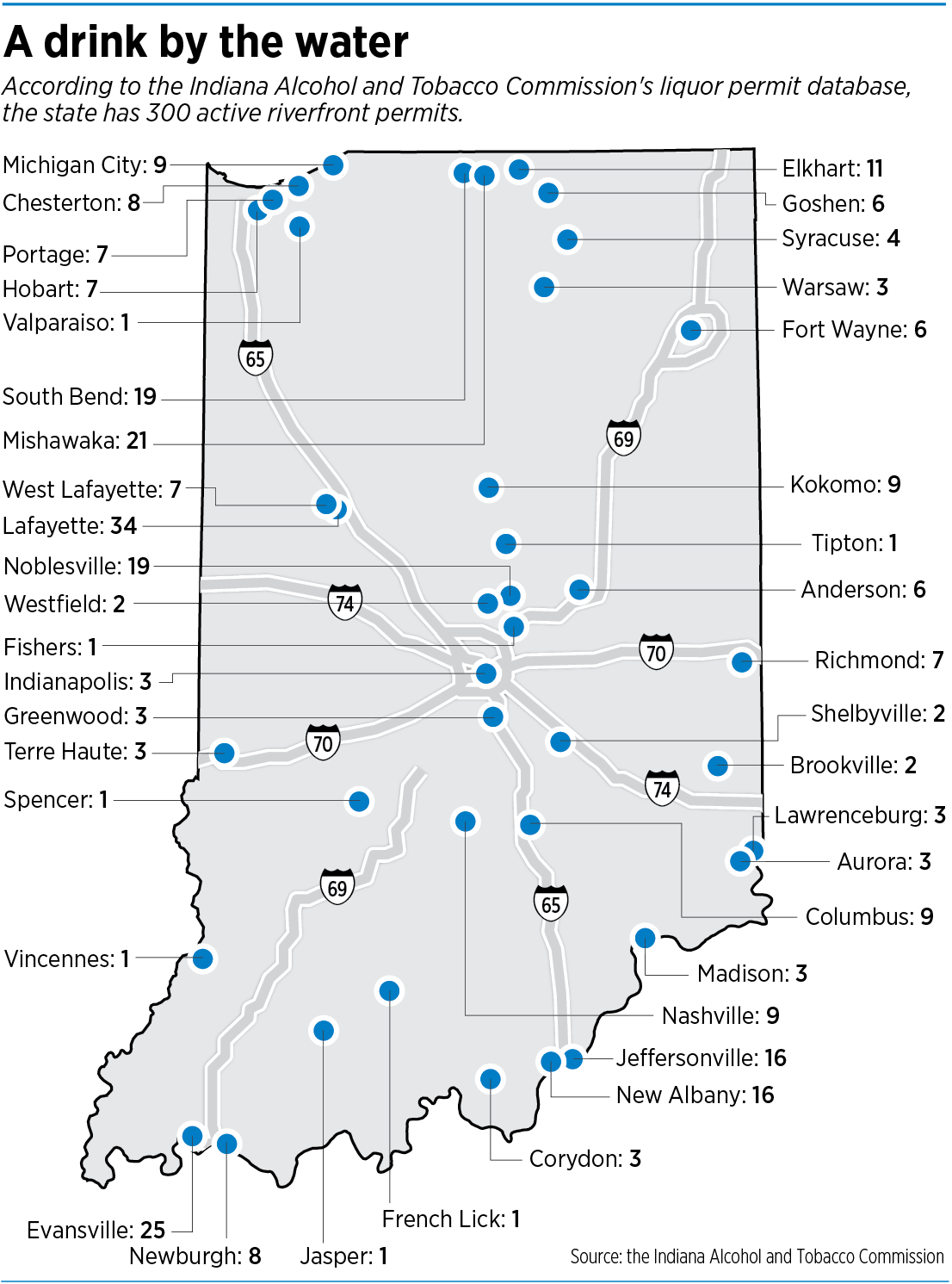 Targeted locations
Finkam's proposed districts are along Carmel's Range Line Road, as well as areas near the city's southwestern and northeastern borders. Those districts are based along the White River, Cool Creek, Little Cool Creek, Hiway Run creek, W.R. Fertig drain and Crooked Creek.
Finkam said her proposal started with the northeastern district, which is based just outside the White River's floodplain at 146th Street and River Road.
It's there that Virginia-based development group Falcon's Nest LLC is building the 400-acre Legacy development. Rajai Zumot, a managing member with Falcon's Nest, said plans call for about 900 single- and multifamily homes and 35 acres earmarked for commercial development.
The project's first 20,000 square feet of retail space at 146th Street and Community Drive came online in 2018. Zumot said he thought those buildings would be 90% occupied by now, but they've sat half-empty.
"We had a lot of people who were excited about opening Carmel, but they evaporated when they became aware of the cost to do business," Zumot said. "Currently, it's very difficult for us to be able to bring in potential users—especially restaurants—because of the costs they'll incur to get a liquor license. It's one of the main factors why they've tended to go elsewhere."
Carmel has struggled for years to adequately meet the market's demand for alcohol licenses.
In 2016, the city was one of five growing communities—including Whitestown, Lebanon, Zionsville, Westfield and Fishers—to be granted new alcohol permits beyond the state's population-based quota.
Two years later, the city certified a special census that added six alcohol licenses to its allotment. Now, Finkam said, businesses have claimed all 62 three-way permits, and potential new restaurants are forced to open elsewhere or snare licenses on the open market.
The 2020 census could increase the area's quota by four or five permits, Finkam said, but the current lack of availability is discouraging new development.
"There's such a shortage of them, you have to wait until one becomes available—and it's a significantly higher price than others have paid," she said.
Boosting revenue
According to Modern Restaurant Management magazine, alcohol accounts for an average 25% of restaurants' sales.
Zumot said Legacy needs amenities like family-friendly restaurants and sports bars to eventually attract other business uses, including commercial and office.
Amy Smith, Noblesville's economic development specialist, said her city established its riverfront district along the White River in 2015. Noblesville limited disbursements to 10 permits initially, but the council has since voted to expand the number.
Over five years, Noblesville has granted 23 licenses for that district, expanding upon the 70 allotted citywide under the state's population-based quota.
"Noblesville doesn't have a huge nightlife, and it's something we've been trying to bring into the city," Smith said. "It turned out to be a catalyst for new investment and development in the downtown."
The businesses holding riverfront licenses include Bru Burger, Michaelangelo's Italian Bistro, Grindstone Public House and the Nesst, a new high-end steakhouse.
"The city really wants businesses to survive and thrive in the downtown and across our city. Anything we can do to help, within reason, we'd be willing to do," Smith said. "Some of these restaurants might not be here without the business of those licenses."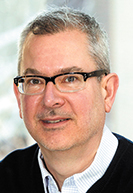 Dennis Carson, Lafayette's economic development director, said his city established its riverfront district around the Wabash River in 2004. The program has been such a success that the city expanded the district in 2006 and 2017.
"It was the beginning of what has become a renaissance in our downtown area. Once we did one and promoted the idea, there were others that came forward," Carson said. "I think it has really paid off."
Now, Lafayette has 34 active riverfront licenses—the most of any city in the state.
Not all license-holders are traditional watering holes. An ice cream parlor took advantage of the district to incorporate liqueurs in its flavors. In addition, a planned ax-throwing business intends to offer beer when it opens downtown.
Carson also said some downtown building owners are converting their upper levels into apartments and condos, and the city is focusing infill development to capitalize on downtown's increased offerings.
"These new businesses have spurred us, the city, to invest millions of dollars in new streetscape and other infrastructure," he said.
'Little loophole'
Greenwood established its own waterfront district in late 2018 around Pleasant Run Creek, a minor stream that narrows to the size of a drainage ditch in some places.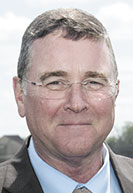 Greenwood Mayor Mark Myers said that, in addition to residential projects, his city's downtown has 57,000 square feet of commercial space under development.
The first question restaurateurs ask when scouting for a location, he said, is whether there are any available alcohol permits.
"That's their first question: 'Do you have a liquor license? No? Well, call us when you do,'" Myers said.
So far, Greenwood's riverfront district has doled out three licenses. The first was to an existing downtown restaurant, Revery. The others went to a new Caribbean restaurant and a new cigar bar, The Smoke Pit.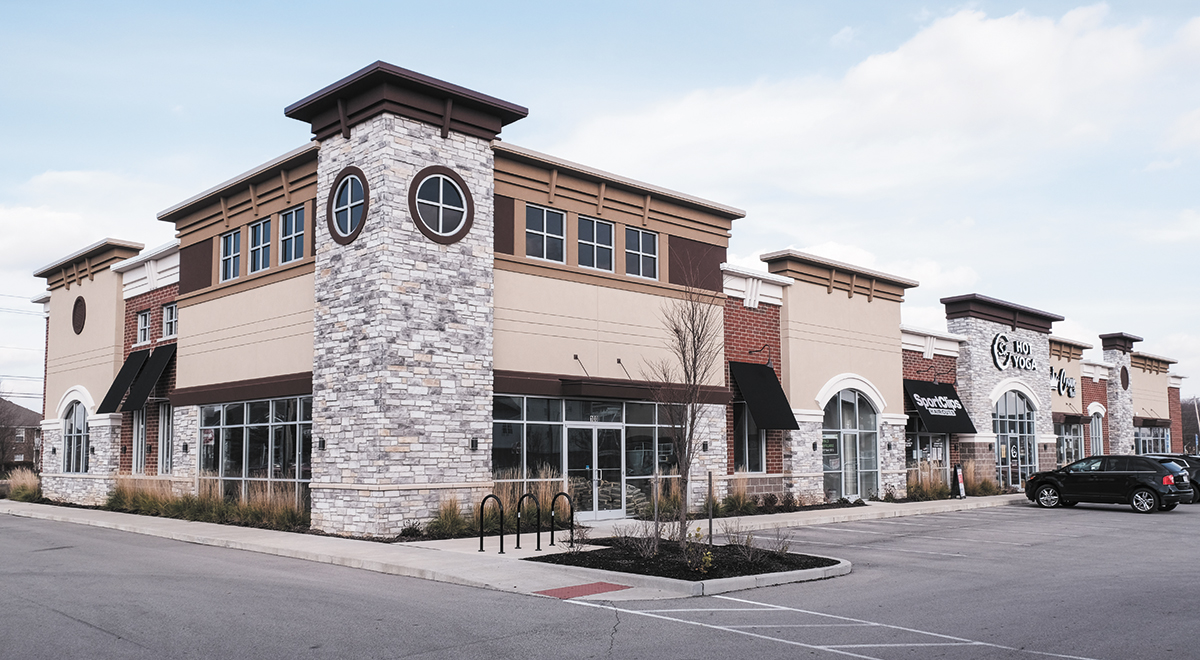 Smoke Pit owner Reid Storvick said he'd planned to open his cigar lounge with a beer and wine permit because no liquor licenses were available.
"Not having that liquor portion was a Debbie-downer," Storvick said. "Cigars are our main focus, but having a bourbon or a whiskey to sip on with your cigars—they just pair so well together."
He opened the Smoke Pit in late September and he's now building a bar area in the 1,000-square-foot lounge.
The upgrade to a three-way already has paid off, with about three-fourths of customers who order a drink choosing bourbon or whiskey.
"Everybody loves the fact that we were able to get through this niche, this little loophole," Storvick said. "I think it's absolutely awesome. I'm hoping more businesses move into the area and get in on this riverfront like we did, to bring something different and something everybody is looking for."
Myers agrees, though he'd expected to see more licenses purchased in the district in the first two years. He said he figures activity will pick up after the pandemic.
"There are others that are inquiring now, and we're trying to lure some other higher-end restaurants. It's a great tool to lure new businesses to the community," Myers said.
Finkam said she sees the riverfront districts as a way to create jobs and increase resident satisfaction. She said she anticipates no opposition when they're considered at the council's Dec. 7 meeting.
"If we can keep residents dining within our borders, it will help our food and beverage tax and help stabilize the residential area," Finkam said.•
Please enable JavaScript to view this content.