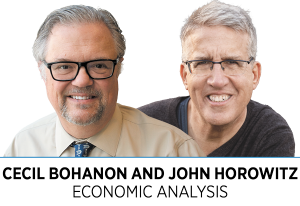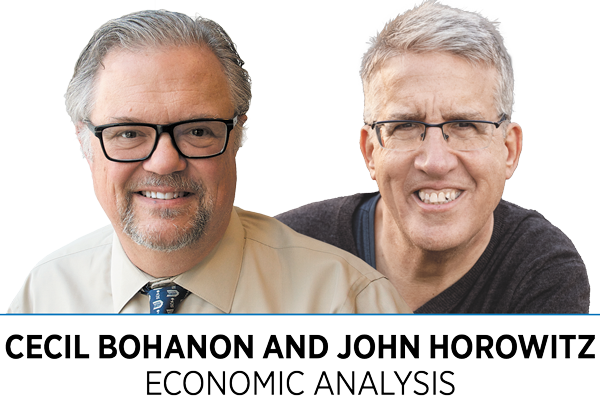 What are the implications of remote work for the future of downtown? In a working paper, our Ball State University colleagues Mike Hicks and Emily Wornell, along with Amanda Weinstein of the University of Akron, write that the percentage of U.S. employees working from home dropped from its COVID high of 35.4% in May 2020 to 7.7% in April 2022.
The 7.7% of employees working from home last April is higher than the 5.6% who did so before the pandemic. The three researchers conclude that an emerging body of academic literature suggests there will continue to be higher rates of remote work. They also note that remote workers are usually younger and more educated and live in higher-earning households.
Is this a death knell for downtowns? Not so much, says Richard Florida from the University of Toronto. Before COVID, downtowns already "were gradually evolving from the one-dimensional, work-only central business districts." COVID simply "accelerated the trend," he says.
He tells us that, from 2010 to 2016, college graduates age 25 to 34 caused more than half the growth in neighborhoods near urban cores. He also noted that remote workers constitute a surprisingly large part of the population in urban centers. To gauge downtowns' recoveries from the pandemic, Florida's University of Toronto colleagues report cell-phone usage from downtown locations in 62 cities. Unfortunately, Indianapolis' downtown cell-phone usage as of last fall was 59th out of 62, at only 38% of its pre-COVID cell-phone activity.
Workers' greater freedom to choose where to work suggests that downtown Indianapolis' future depends on its ability to attract people as a place to live more than as a place to work. Recent data from an Indy downtown booster organization indicates that downtown Indy is home to more than 25,000 residents, with 60% of workers having associate degrees or higher. Many of these workers might engage in remote work or soon switch to remote work.
The shift from commercial to residential real estate seems underway in downtown Indianapolis. For example, downtown commercial occupancy rates decreased from 86% in 2019 to 81.9% in 2021, while residential occupancy rates increased from 92.1% in 2019 to 96.9% in 2021.
For 200 years, Indianapolis has adapted and innovated, from once rivaling Detroit for car manufacturing to being the first major city to distribute sliced bread. Indianapolis must continue to adapt. People and businesses are looking for safe, clean, attractive places with great amenities and reasonable prices. Downtown Indy can certainly provide such a place.•
__________
Bohanon and Horowitz are professors of economics at Ball State University. Send comments to ibjedit@ibj.com.
Please enable JavaScript to view this content.