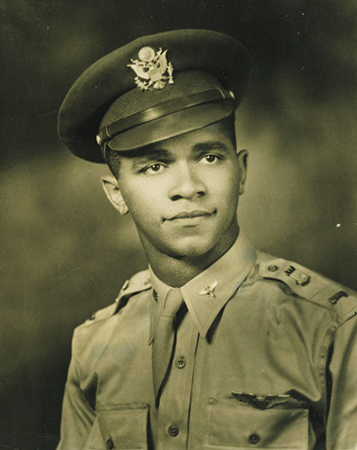 Lucasfilm, the production company founded by "Star Wars" creator George Lucas, produced its last film before its acquisition by Disney in 2012. Titled "Red Tails," it told the story of the Tuskegee Airmen, the first Black pilots in U.S. military history, who fought in World War II.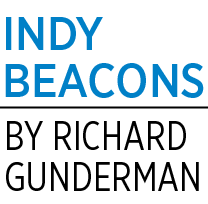 One of the first five men so honored was Charles H. DeBow, an Indianapolis native who later served the city for decades as an educator.
DeBow was born in 1918 and grew up in the city's "colored district." When he was 6 years old, his mother gave him a dime to go to the movies. Walking up to the ticket window, he held out the coin. The girl inside replied, "No negroes. This is a white theater." As DeBow later told the story, he wasn't so much angry as bewildered. "Color didn't have anything to do with a man's humanity," he said.
As a child, DeBow delivered newspapers, starting work at 4 a.m. In high school, he worked until midnight as a delivery man, then as a janitor and utility man in a shoe store. During breaks, he daydreamed, mostly of flying.
"Every time I watched a plane until it disappeared behind a cloud," he said, "I felt an ache in the pit of my stomach. But I had as much chance of flying as buying the department store."
DeBow tried to enlist in the military, but more than a half-dozen times was told the quota was filled. Eventually, he enrolled at Indiana University, where his father wanted him to become a doctor, washing dishes at a fraternity to help pay his way. Then he switched to Hampton Institute in Virginia. There, he learned the Civilian Aviation Corps was giving Blacks a chance to fly.
Three hundred aspiring pilots signed up, but many were eliminated by the physical exam. DeBow was among 20 eventually chosen. His first flight engendered more anxiety than a sense of liberation, but he learned to relax. Soon, his hands on the controls, he felt a "shiver of exhilaration." After eight hours of training, he took up a plane alone. Before long, flying was all he could think about.
After a move to Chicago, he began applying to enlist in the Air Force. He was told there were no openings for Negroes, but then he read in the newspaper one day that the policy had changed. He soon received a letter that he had been accepted into the training program at Tuskegee. When he arrived, the base lacked even an airstrip, but within a year, Flying Fortresses were landing there.
The original class was 13 men. From 5 a.m. to 10 p.m., they studied and drilled in their PT-13s. Many men washed out, but five made it through the Army Air Corps pilot training program and earned their silver wings, becoming the nation's first Black military pilots. DeBow, who was among this elite group, said, "I want to prove that we can take a tough job and handle it just as well as a white man."
After flying 52 combat missions in red-tailed P-51 Mustangs over Europe, DeBow suffered a career-ending injury. He returned to Indianapolis, earning degrees from IU and Butler. He taught English at Howe High School on the city's east side, then became a lecturer at IUPUI before dying in 1986 at age 68. He was survived by his wife, six children and 11 grandchildren.
In 1983, in recognition of his history-making role with the Tuskegee Airmen, DeBow attended a space shuttle launch at the invitation of President Reagan. He had triumphed over the prejudices that dominated his youth, recalling that, back then, "Negroes didn't become aviators. They became elevator operators, janitors and porters. I knew all that with my head, but I kept my dreams in my heart."•
__________
Indy Beacons celebrates the history of Indianapolis in the year leading up to its May 2021 bicentennial by telling the stories of famous city residents. It appears the second and fourth issues of every month. Gunderman is chancellor's professor at Indiana University.
Please enable JavaScript to view this content.