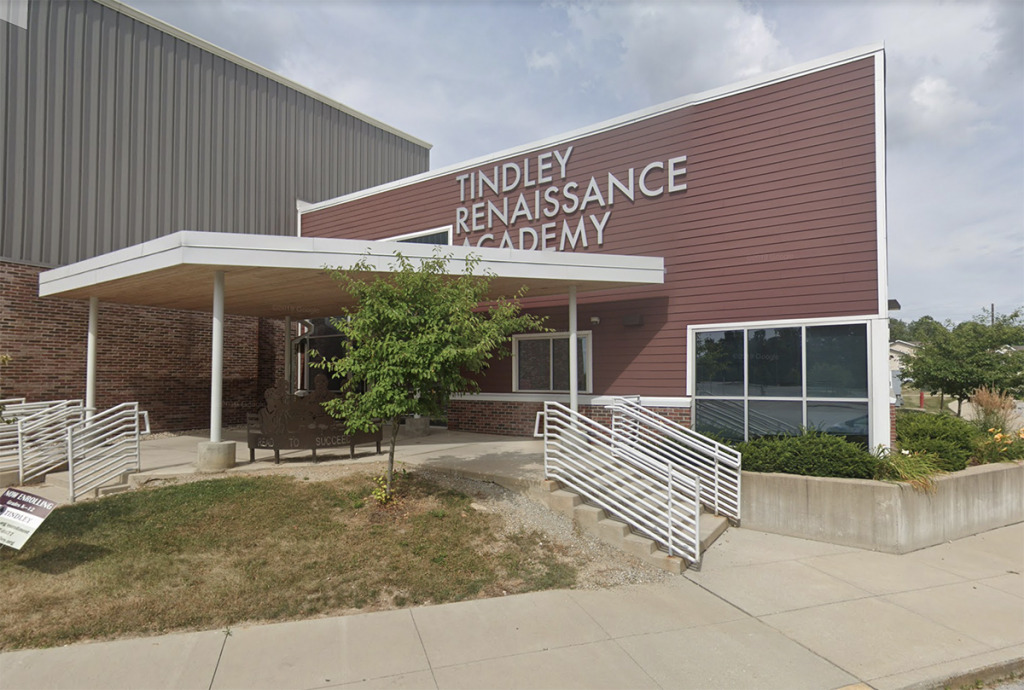 A local charter school operator recently acquired two buildings on the near-east side of Indianapolis, with plans to move in alongside another school ahead of the next academic year.
Indianapolis-based Greater Education Opportunities Foundation bought the properties at 4010 and 4020 North Sherman Drive for a combined $5 million in mid-March. The roughly 52,000-square-foot buildings, which sit on a combined 20 acres, were formerly home to Tindley Collegiate and Renaissance Academies.
GEO Foundation will make the building at 4010 the new home of its Next Generation High School, which currently leases space in the 4400 block of North Franklin Road in Lawrence. The 4010 building is set far back from Sherman Drive, unlike the building at 4020, which will be leased by elementary charter school Indy STEAM.
The Tindley schools closed in 2019, after the charter network was plagued by money trouble and low enrollment.
"What we're looking at is a great opportunity to provide additional educational opportunities in the city of Indianapolis," Kevin Teasley, president and founder of GEO Foundation, told IBJ. "It's just a crime that they were sitting there empty, so it was kind of a no-brainer—as soon as I saw them, I said, 'We have to do this.'"
Both buildings are outfitted with full commercial kitchens, gymnasiums and modern wiring—all things Teasley said are rarely found in vacant buildings available to charter school programs—and the elementary school has a large playground.
He said the GEO students are looking forward to the move to the new campus, because their current space requires them to share a gymnasium and a cafeteria with an elementary school.
"It's a significant investment in the community, but the most important investment is not the money but rather the services that we're going to be able to provide to the [area]," Teasley said.
Indy STEAM is expected to begin in the 2021-2022 school year and is now accepting students, according to its website. It will accept students in kindergarten through fifth grade.
The GEO school provides partnerships with local colleges and universities to allow students to take college courses on those campuses. It has partnered with Ivy Tech Community College, IUPUI, and Marian University to allow high school students to earn credits.
The Next Generation High School is in its first year in operation, with 100 students in grades 9-11. About 40% of its students have qualified to take college courses, with more than 180 college credits earned in the pandemic-laden year.
If the buildings were serving at their full capacity, they'd each be able to accommodate about 500 students, Teasley said.
"We believe it is extremely important for students to get real college campus experience while they are in high school," Teasley said, adding students learn skills like time management and self-discipline through the program. These real college experiences help build student confidence and are intended to support high school and college completion rates."
The high school is expected to move into the building ahead of the next school year, with students in grades 9-12.
Gordon Hendry, of HRE Advisors, represented GEO Foundation in the purchase of the buildings.
Please enable JavaScript to view this content.