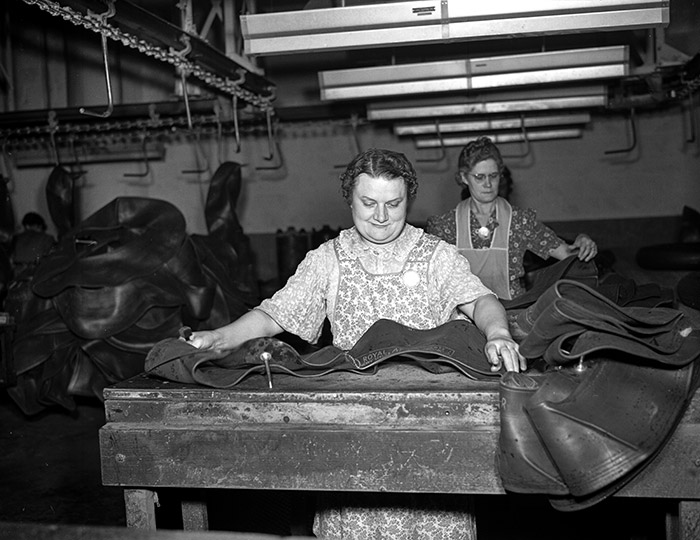 The United States Rubber Co. was founded in 1892 in Connecticut and by the 1940s had tire factories in five cities, including Indianapolis. During World War II, many of those factories produced rubber products—including tires and boots—for the military. In this April 24, 1943, photo, workers at the Indianapolis plant look over deflated inner tubes at standing work tables. The company became Uniroyal in 1961 and closed the Indianapolis plant in 1978. Uniroyal merged with the tire division of B.F. Goodrich in 1986, before the merged company was purchased by Michelin Group in 1990.
Sources: Indiana Historical Society, University of Wisconsin-Eau Claire, "An Injury to All" by Kim Moody
Credit: This photo is courtesy of the Indiana Historical Society and is part of the Larry Foster Collection. More images are available at images.indianahistory.org.
Please enable JavaScript to view this content.