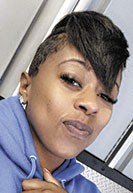 In the words of LaToya Williams, owner of Indianapolis restaurant The Grub House, "Chicken gets the job done."
And she's not the only restaurateur who thinks so.
Chicken is more or less everywhere—and it has a growing presence in the Indianapolis area, where no fewer than a dozen chicken-centric restaurants having either just opened or plan to do so soon.
According to Tastewise, an AI-driven platform that researches restaurant menus, chicken is served in nearly 90% of U.S. eateries, outpacing beef (70%), fish (62%) and pork (45%).
So it's no surprise that 31 vendors—The Grub House included—will participate in Saturday's Chicken & Beer Fest on Monument Circle. The event is being presented by online food news platform EatHere, in conjunction with Daredevil Brewing Co.
"People are comfortable with chicken," Williams said. "It can be prepared in a million different ways. I think it's something that brings people together."
Mike Gillis of food blog "Where's Mike G?" said chicken is a food everyone has in common.
"Chicken is one of those universal things across all cultures," Gillis said.
On Indianapolis restaurant menus, you can find chicken curry, chicken and waffles, teriyaki chicken skewers, chicken biscuits, barbecue chicken pizza, Thai chicken bao buns, jerk chicken French fries and chicken tamales.
But fried tenders, wings and Nashville hot flavors are dominating a wave of chicken-themed restaurants that have opened locally in recent months or are on the way. Among them:
◗ Dave's Hot Chicken, 530 Massachusetts Ave., Suite 150, with a Broad Ripple location planned;
◗ Flamin' Chicken & Shakes, 5510 W. 38th St.;
◗ World Famous Hotboys, 1004 Virginia Ave.;
◗ Naptown Hot Chicken, Indianapolis City Market, and opening second location Aug. 15 at Circle Centre Mall;
◗ Raising Cane's Chicken Fingers, opening in Avon and Noblesville by December;
◗ Slim Chickens, opening in Traders Point in February, followed by locations in Westfield, Greenwood, Franklin and West Lafayette.
Naptown Hot Chicken, which specializes in barbecue sauce featuring accents of Nashville hot seasoning, will be at Chicken & Beer Fest. Joella's Hot Chicken, a Kentucky-based company that introduced its Nashville hot flavors to central Indiana in 2017, also will participate.
The festival debuted last year at Pan Am Plaza as EatHere's first large-scale public event.
"We knew that we were going to try to grow this thing, or at least give people something that they can look forward to every year," said Bradley Houser, who co-founded EatHere with Austin Burris.

The hot stuff
The Nashville hot style is defined as chicken marinated in a watery mix of seasoning, then floured, fried and sauced with a spicy paste and served with pickles on white bread.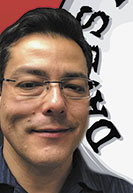 Jim Bitticks, president of Dave's Hot Chicken, said his company's menu is confined to one cut of meat.
"We focus on the best part of the chicken, which is the chicken tender, and we do that as either an a la carte tender or on a Martin's potato roll as a sandwich," Bitticks said.
Launched as a pop-up stand in a Los Angeles parking lot, Dave's Hot Chicken was founded in 2017 by Arman Oganesyan, David Kopushyan and Tommy Rubenyan.
Kopushyan, the "Dave" in the company's name, devised seven different spice levels, topped by the Reaper level and its inclusion of Carolina Reaper pepper—named the hottest chili pepper by Guinness World Records.
"With our Reaper, you have to sign a waiver before you can order it," Bitticks said.
Indianapolis food journalist Gillis said his travels to Nashville, Tennessee, convinced him that two of that city's most famous hot chicken restaurants are the best. Prince's Hot Chicken, founded in the 1930s, and 10-year-old Hattie B's Hot Chicken have a rivalry similar to Chicago's deep-dish pizza restaurants Giordano's and Lou Malnati's.
"People like one or the other," Gillis said.
While Giordano's and Lou Malnati's have opened Indianapolis locations, no sites of Prince's or Hattie B's are found north of Nashville.
​​Still, Gillis said Indianapolis is becoming a crowded market for Nashville hot flavors built upon cayenne pepper, dry mustard powder and sugar.
"This is something new and different," he said. "During the next six months to a year, we'll see what the new arrivals end up doing. Running a restaurant and really making money is hard, because there's a lot of competition—but especially when you're competing in the exact same field."
It would be reasonable for all of the Nashville hot chicken restaurants to initially connect with Indianapolis consumers, Gillis said.
"It's great to have options," he said. "But for the regular consumer who's tried them all, if that's what you want to do, you're going to pick your favorite and that's where you're going to eat."

Chicken fights
When Dave's Hot Chicken opens at the former Broad Ripple site of Noodles & Co., the restaurant will be less than a block from a Joella's Hot Chicken location.
Bitticks said his company is prepared to compete for customers.
"If the food is really good, the rest just falls into place," he said. "For Dave's, it's our winning formula. The quality of the food is great, and it tastes great."
Grub House owner Williams, who sells a Philadelphia-themed chicken sandwich featuring green peppers, onions, banana peppers, jalapeno peppers, provolone cheese and a house sauce, said she's not necessarily a fan of the influx of chicken-themed restaurants.
"I feel like we have chicken," she said. "So, we're getting more of what Indianapolis already has. Indianapolis is missing so much more. But we're getting more chicken."
There's evidence, though, that Indianapolis residents can't get enough.
On Thursday, Chick-fil-A opened a restaurant at 10 E. Washington St., less than a block from a popular Chick-fil-A inside Circle Centre Mall. The Atlanta-based company has more than 30 restaurants in central Indiana.
KFC, founded by Indiana native Harland Sanders, has served chicken to central Indiana customers for decades. Miami-based Popeyes Louisiana Kitchen has more than a dozen locations in the Indianapolis area, and Atlanta-based Church's Chicken operates nine restaurants in Indianapolis. Also, Zaxby's, a Georgia-based company that specializes in chicken fingers, has five local restaurants.
Still, more are coming, including Raising Cane's Chicken Fingers, a Louisiana-based company founded in 1996 that ranked No. 33 on this year's Technomic Top 500 Chain Restaurant Report.
The chain has about 640 restaurants in more than 30 states. It added 52 locations in 2020, 69 in 2021, and is on pace to open about 100 this year—with at least 40 open so far.
The restaurant is now advertising for managers to oversee restaurants in Noblesville and Avon that will open late this year.
Dave's Hot Chicken executive Bitticks refers to Raising Cane's as a "20-year overnight success."
Chicken fingers, fashioned from tenders, are popular among youngsters who aren't the most adventurous about trying new foods.
"I have four kids, and two of my sons are nothing-but-tenders types of guys," Bitticks said. "Tenders taste good, and they're pretty basic and easy to serve."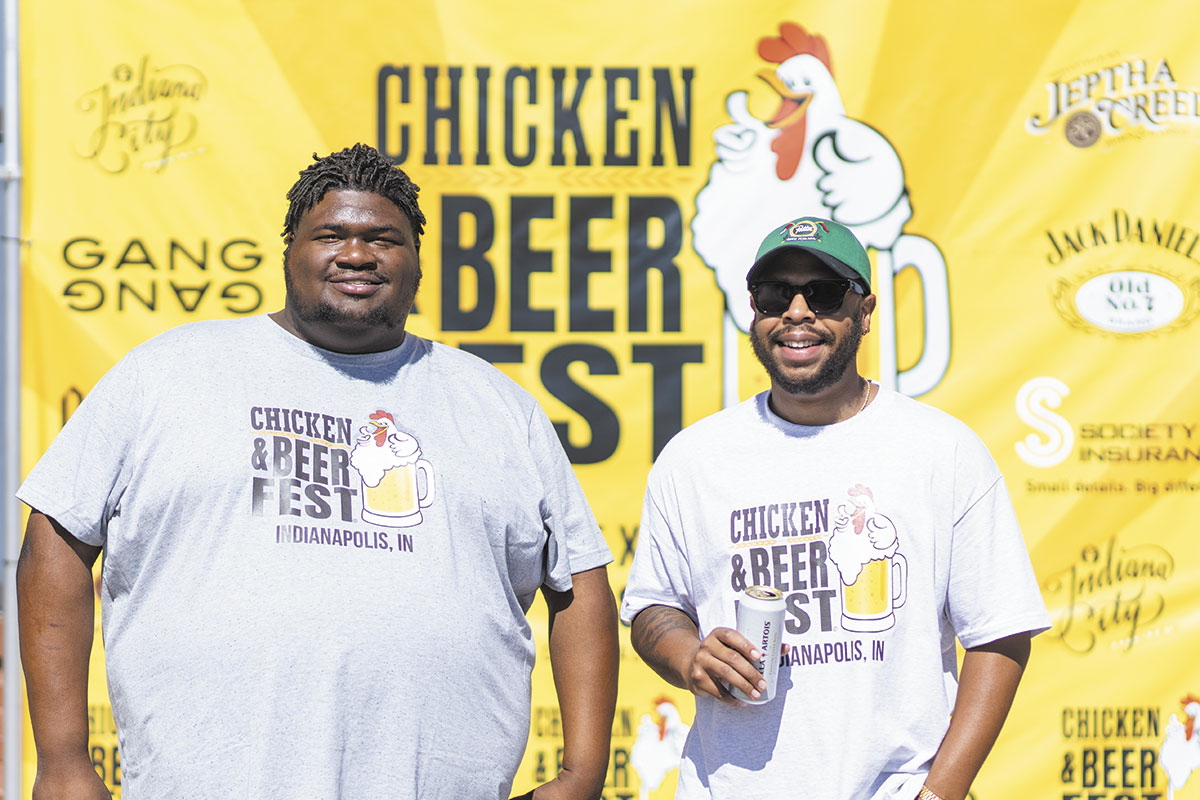 On the Circle
Chicken & Beer Fest co-founder Houser said ease of preparation is the reason Ale Emporium will serve tenders instead of wings at the festival.
The restaurant's famed Hermanaki sauce, devised by Ale Emporium's Herman Perryman, will be applied to the tenders.
Other high-profile vendors include a combination Milktooth/Beholder booth and pizza specialist King Dough.
Admission to the 3-7 p.m. festival is $35 or $45 for VIP tickets. General admission tickets include four chicken samples and five beer samples. VIP tickets include early admission at 2 p.m., six chicken samples and five beer samples.

A hot-wing-eating contest will be held on a stage, where DJs Space Bunz and Annie D will provide a soundtrack for the festival.
Houser said this weekend's Gen Con event at the Indiana Convention Center might help drive turnout for Chicken & Beer Fest.
"I'm not saying we're dependent or contingent on Gen Con traffic, but if you're walking around downtown, you probably will hit the Circle," Houser said. "You might smell some food, and you're going to say, 'What is that?' And we'll get some walk-up curiosity."•
Please enable JavaScript to view this content.