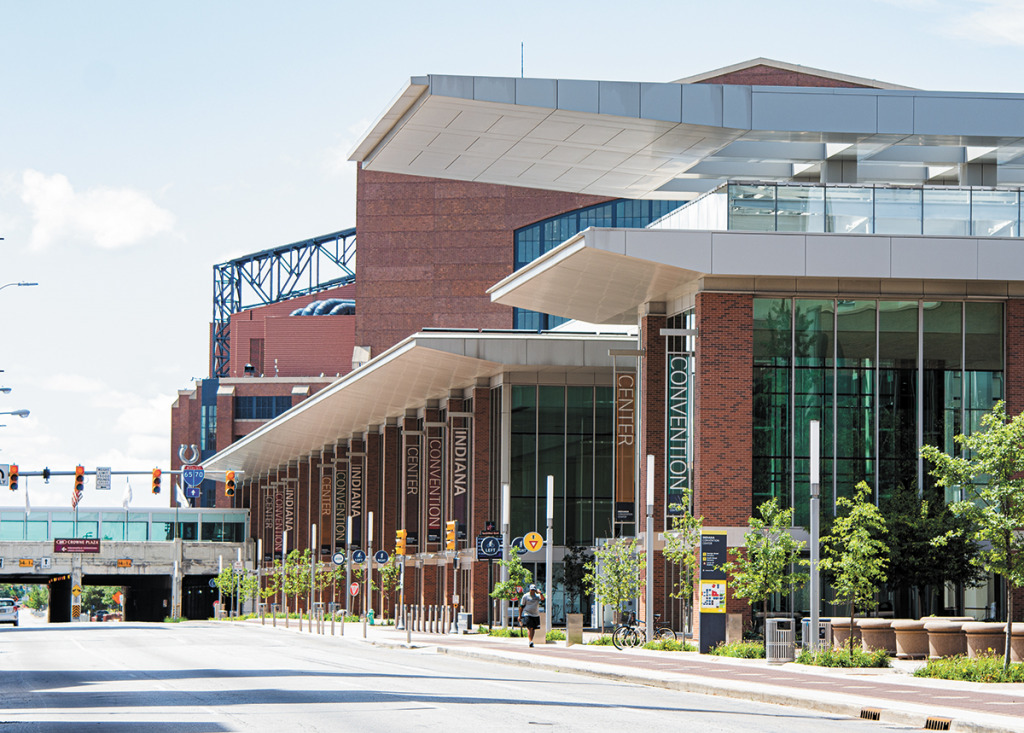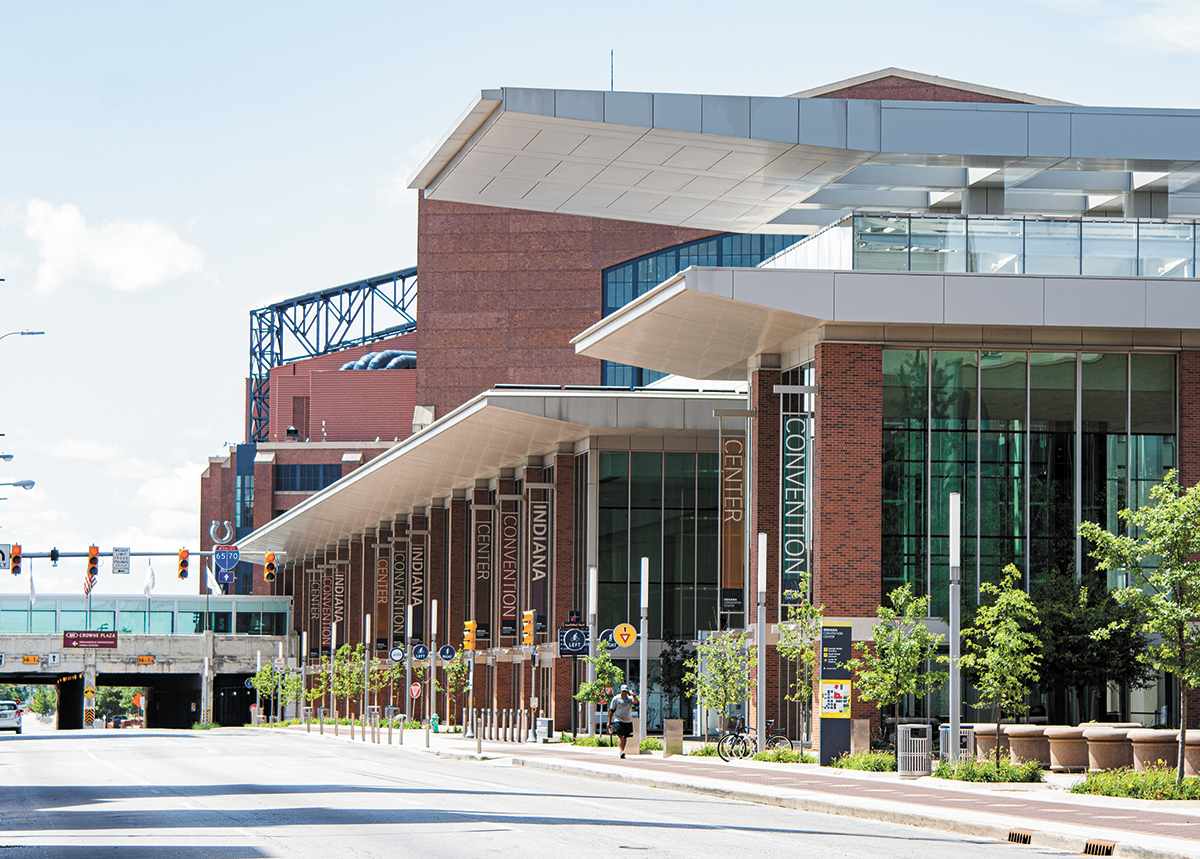 The operator of the Indiana Convention Center and Lucas Oil Stadium expects to run more than $40 million in the red in 2021 as it copes with massive, pandemic-related losses.
The quasi-governmental Capital Improvement Board of Marion County approved a $132.3 million budget for 2021 during its Friday board meeting—a reduction of 26.4% from this year's budget. The figure includes a $41.6 million deficit, which would be covered by the group's reserves.
The 2021 budget includes continued staffing furloughs and hiring freezes through the end of the year, a 20% cut to Visit Indy funding and a 65% decrease to capital outlay spending. It's comprised of $101 million in operating funds and $30.8 million in debt service.
The anticipated deficit is largely driven by an expectation that the city's hospitality and restaurant industries will continue to be on the mend throughout the fiscal year. This includes estimates that hotel tax income will be about 80% lower in January than this year before ultimately improving to just 40% below normal by December. Food and beverage taxes are expected to be 50% lower starting in January and ultimately recover to just 10% lower by the end of the year.
Total tax revenue, which accounts for about two-thirds of the CIB's budget, is expected to be about $69.4 million, or 34% lower than this year's figure. Operating revenue is expected to be near $18.6 million, or 49% below this year's budget. Total revenue is expected to be down by about 38%.
The board's overall budget for 2020—which includes about $35.7 million in debt service—is $179 million. The CIB has about $144.8 million in cash reserves.
The budget still needs to be approved by the City-County Council.
Andy Mallon, executive director of the CIB, told board members the budget stems from "three or four months of baseline information" that has been gathered since the pandemic began about the convention center's operations.
In fact, the CIB reported Friday that its revenue for June was nearly 50% below budget, based on tax receipts from May and operating receipts from June.
The board brought in about $3.8 million in tax revenue, about 49.8% below budget and 54.8% less than the prior year.
The rest comes from operating income, which in June was just over $254,000—about 94% off budget and nearly 89% below prior year.
The convention center has been mostly shut down for the past several months because of coronavirus, while Lucas Oil Stadium has only managed to hold a handful of events with limited fans in attendance—including several Indy Eleven soccer games.
Most of this year's remaining convention slate has canceled outright or postponed to future years, with the exception of the Performance Racing Industry convention in December and some smaller events in the interim.
Mallon said it's not clear how closely 2021 will stay to budget.
"The budget is not a forecast. It is not a projection. It's not even a prediction," he said. "In these uncertain times—and uncertain should be underlined in all caps—no one really has a crystal ball. If they did at one point, it's completely broken (now). … But it is legally required and we are taking it as an opportunity to plan for success should the market be available for us."
The biggest cuts were to the CIB's staffing budget, which took a more than 30% hit (including a 64% reduction in part-time and temporary staff), and capital outlays, which were cut back nearly 65%, or $24.8 million. Capital outlay funds various improvement projects at the CIB's facilities that are not covered by debt service.
The budget decrease also includes a 20% cut to Visit Indy, which oversees tourism marketing and long-term convention booking operations for the city. The $2.7 million cut will not result in job losses, said Chris Gahl, vice president of Visit Indy.
"While it is a 20% decrease to what we would normally receive, we know there are other tourism agencies across the country who have had more drastic reductions," said Gahl. "The fact they judiciously trimmed our budget validates our efforts and our strategy towards being the first out of the gate to gobble up market share and conventions."
He said Visit Indy has "a sense of relief" knowing what cuts it will face.
Last year, Visit Indy received $13.1 million, accounting for about 85% of its overall $16 million budget. This year, the figure from the CIB will be closer to $10.7 million.
Mallon said the CIB anticipates that many of the shows planned for 2021 will go ahead as expected, and that the money is in the budget to ensure those move forward. He said if more cuts must be made, there is room to make them, but he added the CIB can also authorize additional spending if needed "to facilitate our recovery" if shows stay on the books.
"If we were planning for failure, we'd shut everything down, but we do have shows on the calendar for next year," he said.  "We know what status quo looks like. We know what it looks like to be dark. So we're building on that baseline level of revenue and incrementally increasing as we hope to recover. The expenditures we've planned in this budget reflect the expenditures necessary to put on shows."
Please enable JavaScript to view this content.