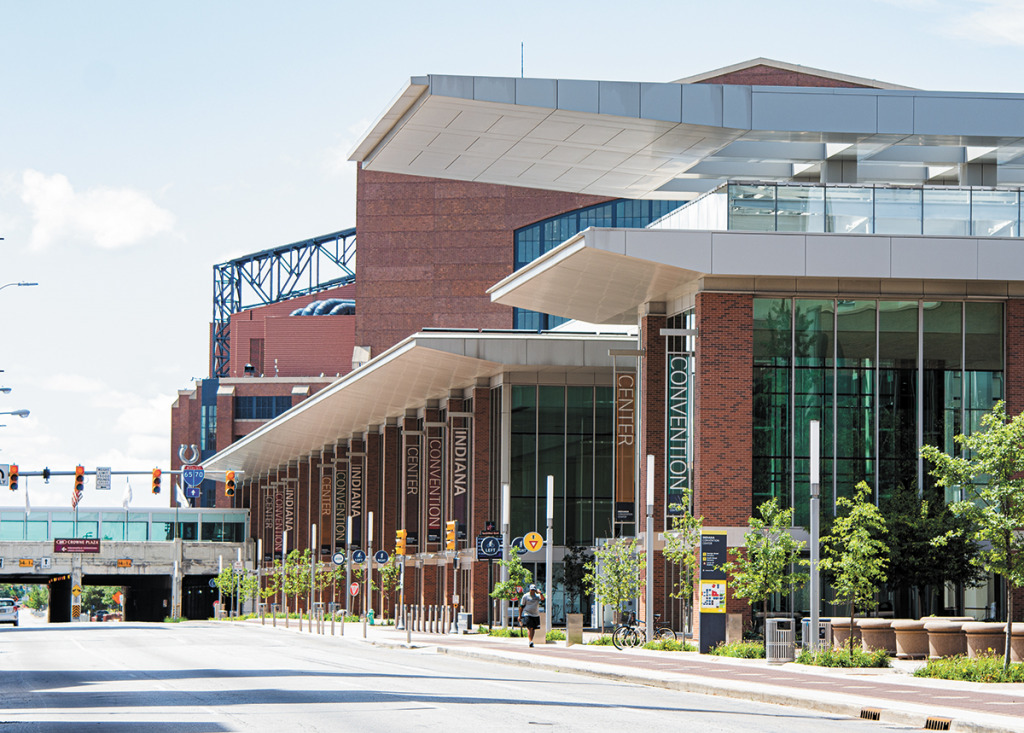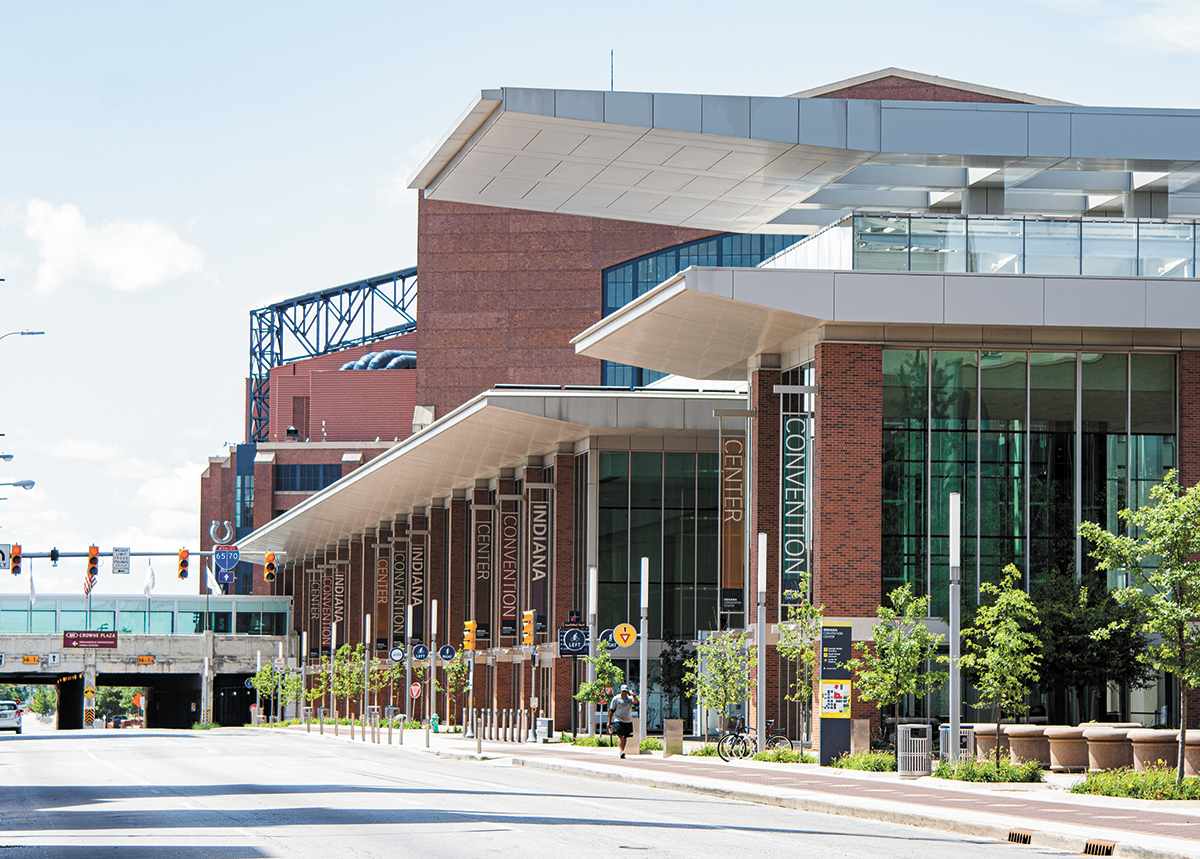 The Capital Improvement Board of Marion County this week furloughed several salaried staff members and instituted across-the-board pay cuts for other employees, as the quasi-government agency continues to cope with mounting losses brought on by the pandemic.
The CIB, which owns downtown's major convention and sports facilities, put eight of its 77 salaried employees—based on seniority—on indefinite leave and required executives and other salaried personnel to take 20% and 10% pay cuts, respectively.
The CIB also is drastically changing its pay for hourly workers, moving away from the supplemental paid-leave effort that has been in place since April that guaranteed the employees compensation for at least 32 hours per week.
Instead, the CIB will pay only for hours worked—a figure that for each employee is likely to fluctuate week-to-week because the venues are not yet back to operating at full capacity or bringing in consistent business.
Staff was notified of the changes earlier this week.
Executive Director Andy Mallon said in a statement to IBJ that he's proud of how the CIB managed to stave off large-scale layoffs and cutbacks throughout the summer  But he said cuts are necessary to keep the entity in good financial health.
Mallon himself took a 25% pay cut to his $220,000 salary starting in April and opted to increase that cut to 30% starting this week.
"The hardest part in any crisis situation, like this pandemic, is balancing the needs of the organization with protecting the livelihood of our people," he said. "Unfortunately, based on the projections for the next few months, we now have to make some hard decisions about our staffing."
He said the CIB would "continue to provide health care benefits and maintain pension status for every member of our team."
It's not clear how much of a loss the CIB expects to have through the rest of 2020, but it anticipates a $41.6 million deficit in 2021, based on the budget passed last month by its board and Indianapolis City-County Council.
The CIB declined to identify the furloughed individuals, citing human resources policies that prevent it from discussing personnel matters.
Mallon said he hopes staffing will ramp back up to normal levels by sometime next year, noting that the CIB's venues are among the few in the United States that have safely hosted events during the pandemic.
The convention center has hosted more than a dozen events since early July—including several youth basketball tournaments—bringing about 40,000 visitors to the city. Lucas Oil Stadium has hosted several Indy Eleven soccer games and two Indianapolis Colts games, with attendance at limited capacities.
"The size of our events has grown incrementally over time, and we expect the size and number of events to continue to grow into next year," Mallon said. "I personally look forward to having our team back in the facility in a larger capacity when that time comes."
One individual who will not return to the Convention Center after the pandemic subsides is its now-former director, Debbie Hennessey. She left the organization in August after nearly eight years overseeing the facility's operations. The reason for her departure has not been disclosed.
The CIB has declined to discuss the matter—again citing internal policies—and IBJ's efforts to reach her for comment have been unsuccessful. Hennessey now lists herself as a freelance consultant in the event and venue management industry, according to her LinkedIn profile.
Please enable JavaScript to view this content.