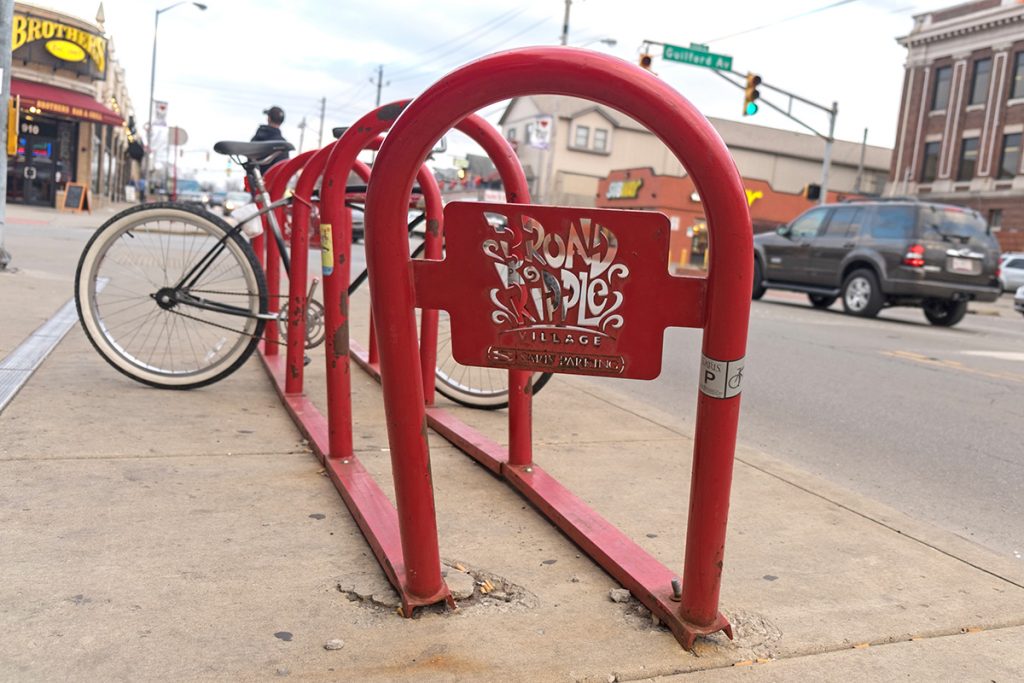 The city of Indianapolis is moving forward with plans to close five major corridors beginning tomorrow to allow restaurants to expand or add outdoor dining as part of Mayor Joe Hogsett's roadmap for reopening commerce in Indianapolis.
His schedule allows restaurants to start serving sit-down customers on Friday—but only outside. So this week, Hogsett announced plans to fast-track applications for outdoor dining permits.
By Thursday afternoon, more than 50 restaurants across the city had submitted those applications, which the Mayor's Office promised to fast-track.
In addition, Hogsett announced this week it would close portions of Massachusetts Avenue, Georgia Street, Broad Ripple Avenue, Illinois Street and Monument Circle to traffic to allow restaurants in those areas more space for outdoor dining.
That prompted pushback from a group of Mass Ave merchants. Twenty-three business owners and not-for-profit leaders sent a letter to city leaders asking them to halt plans to close the street until the public had a chance to weigh in on the proposal.
Meanwhile, though, at least 20 Mass Ave restaurants have reached out to the city and expressed an interest in using outdoor space adjacent to their business and a dozen had completed the application process by Thursday afternoon.
Four restaurants on Broad Ripple Avenue and five on Illinois Street have also submitted applications.
The Mass Ave group complained that closing the street to allow businesses to expand dining or sales into the public right of way was "a recipe for disaster" because it would create a festival-like atmosphere not conducive to social distancing.
After the letter from the Mass Ave merchants was sent Wednesday night, Taylor Schaffer, the mayor's deputy chief of staff, said the city remain committed to continuing conversations with stakeholders in all of the impacted areas in order to identify challenges and alleviate issues.
Still, on Thursday afternoon, Mark Bode, the mayor's deputy communications, told IBJ in an email that the streets will be closed tomorrow as planned with no changes.
The departments of Business and Neighborhood Services and Public Works are working to answer applications as quickly as possible, said Brandi Pahl, a spokesperson for the business and neighborhood services department. Some applications, like those for businesses that want to utilize the public right of way not located on a closed street, will take a little longer to process.
Businesses that have already applied should know or will know soon whether their plans have been approved, city officials said.
The closures are as follows:
—Massachusetts Avenue, from its intersection with College Avenue to its intersection with New York and Delaware streets.
—Georgia Street, from Pennsylvania to Illinois streets.
—Illinois Street, from Georgia to Market streets.
—Broad Ripple Avenue, from College Avenue to Monon Trail.
—Monument Circle, southeast and southwest quadrants.
Please enable JavaScript to view this content.