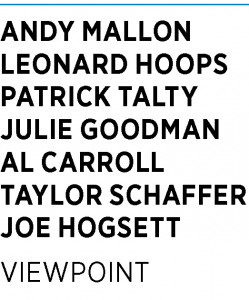 The IBJ recently broke the news that the city had committed to publicly financing the redevelopment of Pan Am Plaza, which includes a $200 million expansion of the Indiana Convention Center and a 40-story Signia by Hilton hotel that is projected to cost $510 million.
We stand united in support of this bold decision to publicly finance the hotel in addition to the original funding for the convention center expansion. Through a tax-exempt financing plan similar to that used in other cities, this project will provide a much-needed boost to the Indianapolis convention and event industry and create even more excitement and interest in visiting downtown for convention-goers and residents alike. And its construction will be done at no additional cost to local taxpayers.
An HVS study done in 2016 and updated in 2019 showed significant demand for this project. Since 2014, Visit Indy has tracked conventions we have grown accustomed to seeing, including FDIC International, Gen Con, PRI, and FFA, sharing they would no longer be able to host their events in Indy based on their projections to outgrow our current facilities and accommodations.
This investment now positions Indianapolis as a major convention destination for decades to come. The potential economic ramifications are impressive, totaling more than $2.6 billion in impact by retaining our cornerstone events, attracting new conventions, and providing the ability to host more than one convention and sporting event at a time. The project is also essential to protect and grow the 83,000-plus hospitality jobs in our community. That's even before the 2,500 construction jobs created by this project alone.
For those who may question this plan, public financing of convention center hotels isn't new. The Georgia World Congress Center Authority, a body much like our city's Capital Improvement Board, financed another Signia by Hilton project in Atlanta. More recently, nearly $400 million in public bonds were approved for an Omni hotel in Fort Lauderdale, Florida, that will be connected to its convention center. These are the communities we compete against for tourism business. If we don't keep pace, we will fall behind. And that would be disastrous for Indianapolis.
This is not the first time a large, publicly backed project has been met with skepticism. Remember, we were the city that constructed the Hoosier Dome before the city even had an NFL team. When a recession hit in the 1980s after the Hudnut administration and Simon Property Group had begun preparing the space that would become Circle Centre Mall, civic and business leaders joined together to finish the project. And only Indianapolis was bold enough to suggest that it could safely host the entirety of the NCAA March Madness during a pandemic.
This project also represents an opportunity to develop new and meaningful community partnerships, showcase local artists, support the young professionals within the growing tourism industry and welcome more visitors downtown. Who knows, maybe these visitors will decide to return to Indianapolis for college, to join our growing tech and life science industries, and permanently enjoy our memorable city.
When we see people walking their dogs along the canal, meeting up with colleagues at conventions like FDIC or pouring out of a concert at Gainbridge Fieldhouse, we know the slow rebound from the pandemic is over. It is a fitting time for the city to make this kind of transformational investment in our future and welcome new visitors to Indianapolis. We are excited to be at the forefront of the city's continued evolution as the Signia by Hilton takes its place in our skyline.•
__________
Mallon is executive director of the Capital Improvement Board. Hoops is president and CEO of Visit Indy. Talty is president of the Indiana Sports Corp. Goodman is president and CEO of the Arts Council of Indianapolis. Carroll is president and CEO of IndyHub. Schaffer is president and CEO of Downtown Indy. Hogsett, a Democrat, is seeking his third term as mayor of Indianapolis.
Please enable JavaScript to view this content.