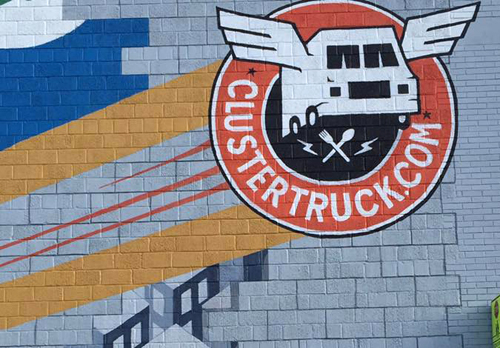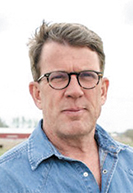 The Indianapolis-based delivery-only restaurant ClusterTruck Inc. has spun off its software platform into a standalone business called Empower Delivery, the companies announced Wednesday.
Empower was formed in July and had been operating in stealth mode until now.
In connection with the spinoff, Indianapolis-based Empower completed a $3 million round of seed funding in July, led by Indianapolis-based venture firm Allos Ventures, along with High Alpha Capital and several of ClusterTruck's original investors.
ClusterTruck's cofounders, Chris Baggott and Dan McFadden, are also the cofounders of Empower. McFadden, who served as chief technology officer at ClusterTruck, has moved over to Empower where he will serve in that same role. Empower's Chief Product Officer is Brian Howenstein, who previously served as ClusterTruck's chief operating officer.
Empower's CEO is Meredith Sandland, a restaurant executive who lives in the Los Angeles metro area.
In all, Empower has seven employees, four of whom live in the Indianapolis area and three of whom are remote workers who live elsewhere.
ClusterTruck, which launched in 2015, is powered by software and technology that allow customers to order online from a wide variety of menu options, with delivery in less than 30 minutes. The company's goal is to deliver orders within seven to eight minutes after the food is prepared.
Empower offers a rebuilt version of the ClusterTruck platform, which customers can use to power their own delivery operations.
Empower is targeting independently owned restaurant groups that haven't ventured into delivery in a big way yet. Baggott said the ideal Empower customer will operate between five and 50 locations in a given market, with the capability of handling at least 100 delivery orders per day.
Those deliveries would be handled from what the industry calls ghost kitchens—sites that exist solely for preparing delivery orders and do not offer dine-in service. Some restaurant operators have both dine-in and ghost kitchen operations. Others, like ClusterTruck, use only ghost kitchens.
"Ghost kitchens are really big trends everywhere," Sandland said.
Sandland previously worked as chief operating officer at Kitchen United, a company that develops commercial kitchens and helps restaurants develop their delivery business. Prior to that, she was an executive at Louisville, Kentucky-based Yum! Brands, where from 2013 to 2017 she was chief development officer for Taco Bell. Sandland is also the coauthor, with Carl Orsbourn, of a 2021 book about the transformation of the restaurant industry, "Delivering the Digital Restaurant: Your Roadmap to the Future of Food."
Demand for restaurant delivery has ballooned since the start of the pandemic, but Baggott said many restaurants are unhappy with the existing options for managing delivery—which is the business problem that Empower aims to solve. Third-party services like DoorDash or Uber Eats don't allow a restaurant to control its own delivery system, and a restaurant that handles delivery in-house might need 15 to 20 different pieces of software to handle food orders, driver management, a customer loyalty program and other aspects of running a delivery service.
"Everybody really hates the third-party aspect of this," Baggott said. "They want to solve this problem."
Empower operates as a software-as-a-service company, meaning that it generates revenue from the fees that customers pay to access the software platform.
ClusterTruck is Empower's first paying customer, and Sandland said she expects other customers to begin using Empower's platform starting next year. She declined to identify those customers.
Please enable JavaScript to view this content.