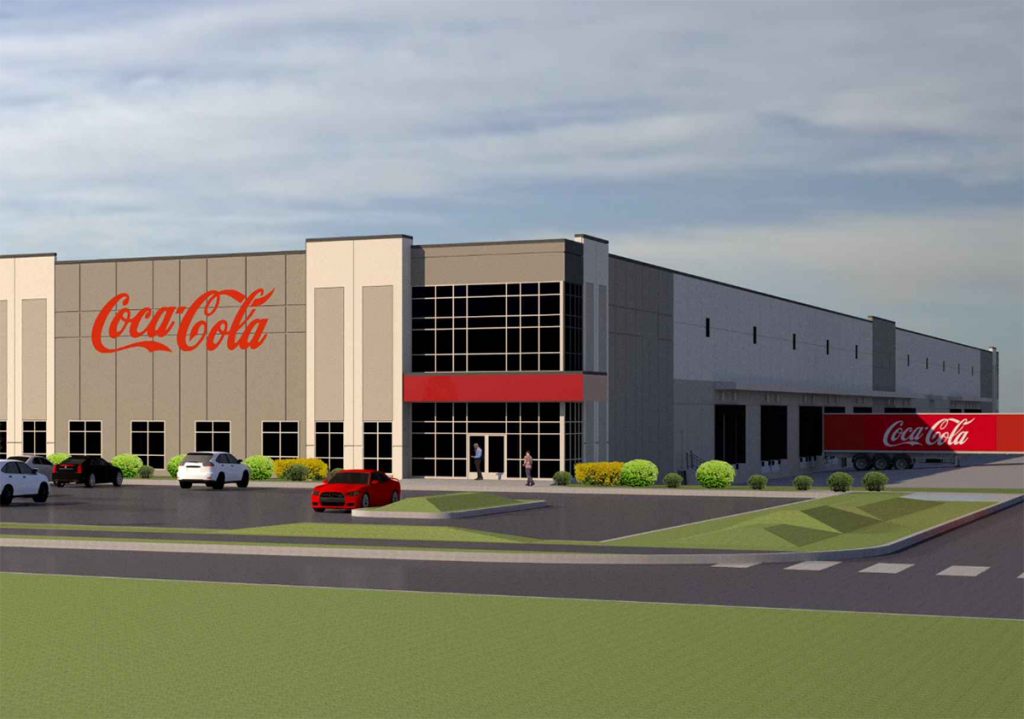 The nation's largest Coca-Cola bottler is planning to consolidate its Anderson, Bloomington, Lafayette, Shelbyville and Speedway warehousing and distribution operations in a massive new Whitestown facility by next spring.
North Carolina-based Coca-Cola Consolidated Inc. announced Monday that it will start construction on a 400,000-square-foot distribution center and automated warehouse in Whitestown's Fishback Creek Business Park later this month.
Brian Nick, the company's vice president of communications, said the $55 million facility is expected to be completed in spring 2021. It eventually will house 450 employees after the consolidation is complete.
"This increased space and capacity allows us to expand our operations and better serve our customers and consumers in Indiana and the region," Nick said.
As a result, Nick said, warehousing facilities in other parts of the state will be sold by fall of 2021.
He said the company is talking with its employees today, but "it's premature to speculate on specific numbers coming (to Whitestown) from different facilities at this time.  As we continue to evaluate business needs, we will provide additional communication with our teammates."
Coca-Cola Consolidated's 190,000-square-foot facility at 5000 W. 25th St. in Speedway currently houses around 580 employees. Roughly 170 employees who currently work in production at that site will stay at the plant as production expands into its warehousing space.
Warehousing, distribution, sales and equipment services will move from Speedway to the Whitestown facility.
"It's part of an overall, regional consolidation," Nick said. He said it was too early to say whether the other 410 employees in Speedway would all be transferred to the new Whitestown facility.
The company plans to cease operations and sell its 62,000-square-foot facility at 830 N. 6th St. in Lafayette, as well as its 21,000-square-foot Shelbyville facility at 405 N. Harrison St., by next spring.
Those facilities currently employ 54 and 2 employees, respectively.
Bloomington's 59,000-square-foot facility at 1701 S. Liberty Drive, and Anderson's 72,000-square-foot facility at 3200 E. 38th St., are expected to close by fall 2021.
Although the company plans to sell those facilities, Nick said 60 of Bloomington's 90 employees will continue to work as part of a decentralized distribution chain through the use of drop lots. Sixty-seven of Coca-Cola Consolidated's current 89 employees in Anderson will do the same.
Coca-Cola Consolidated acquired distribution territories and manufacturing facilities in Indiana from The Coca-Cola Co. in March of 2017.
Founded in 1902, the firm makes, sells and delivers beverages of The Coca-Cola Co. and other partner companies to approximately 66 million consumers in territories spanning 14 states and the District of Columbia.
Please enable JavaScript to view this content.