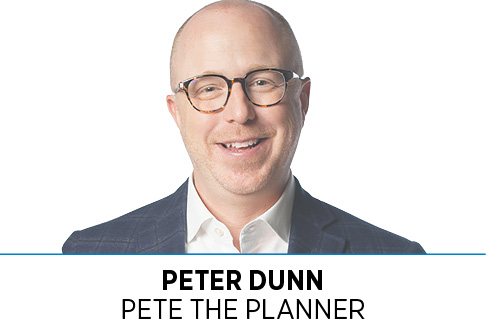 I'm currently infatuated with urgency. I'm critical of both what receives my sense of urgency and what does not. At times, the choices seem arbitrary, and in other instances, I start to find patterns.
Why do I act with great swiftness upon deeming something of great import in some moments? And why do I inexplicably explain away my inaction related to other important realizations?
My journey of self-discovery has led me to the following mindset as it relates to urgency: My brain does better applying urgency to scenarios that seem binary, if not certain. And I've determined that a person's ability to apply urgency in less-than-imminent situations is what puts that person at a distinct advantage.
Let's apply urgency to a few common financial scenarios and examine where it's easy and where it's difficult.
Debt is one of the items most people struggle to muster up enough urgency to rid themselves of. This is especially true of debts that have a specific term. In other words, when an institution provides you the payment you're to make for 120 months in a row, most people don't feel motivated to be done with the debt in 100 months. Despite the fact that the longer a person is in debt, the more interest they will pay. The lack of urgency is even more of an issue when there is no set term. This explains Americans' unhealthy relationship with credit card debt.
Yet the lack of urgency people feel toward vanquishing credit card debt is often the reason they take on debt in the first place. The opposite of paying down debt is saving money into an emergency fund. And when a person doesn't fund their savings with urgency, they find themselves in debt because life's less-than-fun surprises don't wait for us to be ready for them.
It's been my experience that the catalyst to most financial problems is our lack of urgency around putting money into a savings account. It's the ultimate in denial. We don't know exactly when we'll need immediate access to additional money, but we all will need access to additional money. Why is there not more urgency to plug this obvious hole?
I understand people's lack of urgency as it relates to retirement planning. Not only is the goal decades away, but at every step of the way, seemingly urgent needs arise in everyday life. These more imminent challenges naturally receive the funding needed to overcome them, and our progress toward retirement-readiness falters again.
One of the more painful consequences of a lack of urgency can be found in college planning. Dropping your daughter off at college is inconceivable when you're placing her in her car seat for the first time. But time ticks by at an unimaginable pace until the urgency kicks you in the face when she's starting to look at colleges. At that point, the urgency to solve the problem is at such a fever pitch that prudence suffers.
Believe me, I understand how difficult it is to fund all of life's joys and sorrows, but I've learned that throttling urgency can help overcome the pain of getting behind on our goals.
If you haven't already figured this out, urgency is an understanding of time. Yet when we think about our financial lives, we tend to think about money first. You need two economic resources to accomplish your financial goals: money and time. And if you have a casual relationship with time, it's nearly impossible to encounter enough money to fund your goals properly.
Examine your relationship with time. Do you leverage it as the resource it is? Or is your indifference to or ignorance of time the reason for your financial dissatisfaction? It's entirely possible that your poor relationship with time, vis-a-vis urgency, is putting undue pressure on your money. What I'm saying is, you're making this way too hard on yourself. Money and time are like an epoxy. Combine these two resources, and something magic happens. Keep them separate, and you'll never know what you're missing.
Take the pressure off your income and prevent obvious future disasters. If you aren't a person who naturally feels urgency, hire a financial adviser. They sell urgency for a living. Ask your adviser whether she thinks you're using time and money together efficiently. If she says no, listen to her recommendation on how to change that. If you hear that your lack of urgency is a problem, feel urgency.
That's where this whole thing gets a bit crazy. Your lack of urgency around urgency itself can leave you struggling in perpetuity. I implore you, find urgency.•
__________
Dunn is CEO of Your Money Line powered by Pete the Planner, an employee-benefit organization focused on solving employees' financial challenges. Email your financial questions to askpete@petetheplanner.com.
Please enable JavaScript to view this content.