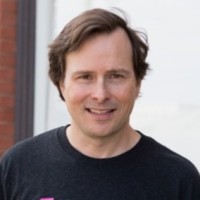 MetaCX, an Indianapolis-based company that makes a software platform that helps suppliers and buyers communicate and collaborate, continues to attract the attention of growth capital firms.
The 2-year-old company recently completed a funding round that raised $7.5 million, bringing its total capital raise to $24.5 million since its founding.
The latest round was led by Maryland-based Greenspring Associates with equal participation from Atlanta-based BIP Capital.
MetaCX, a High Alpha portfolio company with 40 employees, was launched in December 2018 with a $14 million capital raise. Earlier this year, it emerged from "stealth mode" and launched wide commercial availability of its business-to-business platform.
"There was a lot of interest following our June [commercial] launch, and we quietly raised additional funding to lean into that reception," said MetaCX President Jake Sorofman. "We'll have a lot more to say early next year."
High Alpha's initial round of funding was led by Upfront Ventures, an early-stage venture capital firm based in Los Angeles. Upfront has invested more than $1 billion since 1996 in early-stage tech companies including Ring, Maker Studios, TrueCar, Overture and Bird.
Scott McCorkle, former president of ExactTarget and CEO of Salesforce Marketing Cloud, co-founded MetaCX and serves as CEO.
Despite the pandemic, 2020 has been a good year for MetaCX, Sorofman said.
"We don't release revenue numbers, but the response since our commercial launch in June has been really extraordinary," he told IBJ. "We couldn't be more encouraged by the progress we're making, the team we've built and our prospects for very significant growth next year."
Sorofman said MetaCX is adding employees in sales, customer success and engineering.
McCorkle said the MetaCX platform will help software-as-a-service companies and clients evaluate whether they are achieving the goals they expect from SaaS products.
"We understand that enterprises often struggle to achieve the business outcomes they expect from SaaS, and the renewal process for SaaS suppliers is often an ambiguous guessing game," he said. "Our industry is shifting from a subscription economy to a performance economy, where suppliers and buyers of digital products need to transparently collaborate to achieve outcomes."
Please enable JavaScript to view this content.