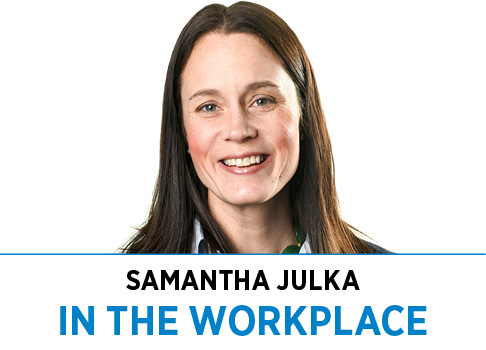 I basically live in a fraternity house at home. I live with two 5-year-olds and a 3-year-old—all boys. Also hanging around are my husband and the dog, also boys.
So, I generally live by the motto: If you can't beat them, join them. Don't get me wrong, I'm not starting a fraternity for preschoolers; but with that many boys around, a fraternity house seems like a great source for inspiration.
The most recent and possibly best idea I stole was the concept of a cold dorm, where everyone sleeps in the same room (usually with open windows, but we skipped that part). We decided to move all three of the boys' beds into one room, forcing us to bunk one set of beds.
As the day approached for the Julka House cold dorm to come online, we had a plan to ready the boys. We talked about the change, showed them pictures of how their beds were going to look, and even let them sort out, on their own, who would get top bunk. This went surprisingly well. The night of the big change, at dinner, I heard words uttered I never thought possible: "Mom, is it bedtime yet?"
I immediately tried to figure out why this change had been so successful. Why did they see it as an adventure and not a loss in square footage? Any time we work with clients who are reducing workstation sizes or eliminating offices, they are terrified about the reaction of their employees. Is the solution bunking cubicles? Well, probably not. But could we find a way to make office space consolidation more of an adventure and less of a loss?
I settled on three factors that made our not-so-cold dorm successful that could be translated to workplaces.
The first step in the process was the fact that the boys very much understood the problem and were given latitude to test their ideas and be part of the solution. They knew they didn't want to share their beds with one another, because the littlest brother was prototyping that with very little success.
The second successful step was heavy communication during the planning and design phase with room for some co-creation. They needed to rely on their parents, aka the leadership and design team, to finalize the design, finance the project and complete the installation. During this phase, they were encouraged to work together on new bed assignments, make sure all their stuffed animals were packed up for the move, and take a site visit during the installation to build excitement.
The third step and possibly the most important was to allow room for ownership and fun. The bunk bed itself was fun because it was something different. It allowed them new perspectives and sent a message that, while it was a little risky, their leadership team trusted them to make good choices in their new space.
At work, we've realized that this third step, the fun and ownership phase, can be accomplished by explicitly making room for it throughout the change process. Incorporating things like having a masseuse on call, bringing puppies into the workplace, or setting up a desk purge with a garage-sale-style twist aren't just trendy or ways to appease stressed-out employees, they are essential to setting the tone for the entire process. They are opportunities to take a step back and recharge.
No matter what your organization's idea of fun is—whether it's a bunk bed or a beer keg—when you're going through change, you should build in opportunities to take it all a little less seriously.
And then just maybe, people will start to think, "Is it work time yet?"•
__________
Julka is founder of Indianapolis-based DORIS Research, which uses design thinking to organize workspaces.
Please enable JavaScript to view this content.