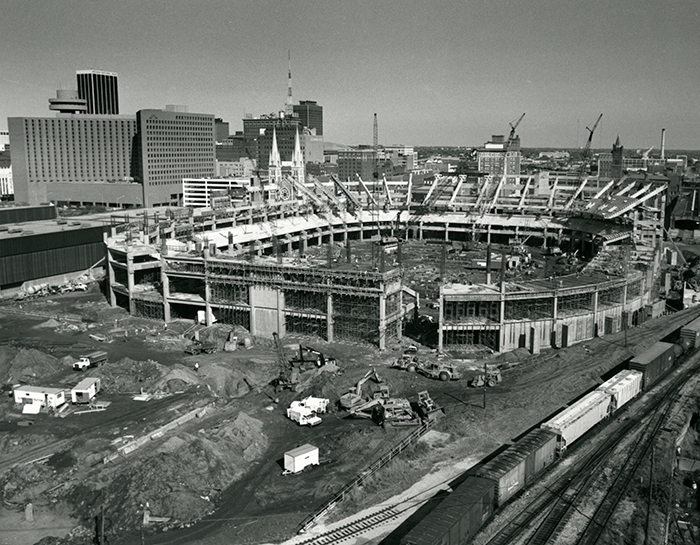 Construction on the Hoosier Dome, later named the RCA Dome, began in the early 1980s. The stadium, which was at 100 S. Capitol Ave., was known for its unique domed roof made of Teflon-coated fiberglass. When the stadium opened in 1984, it seated more than 60,000 people. The Indianapolis Colts were the building's primary tenant, and the team played home games there from 1984 to 2008, when Lucas Oil Stadium opened next door. Other major sporting events at the Dome included four NCAA Men's Final Fours and an NBA All-Star Game. The building was demolished in December 2008 and the property now serves the Indiana Convention Center.
Source: Indiana Historical Society
Credit: This photo is courtesy of the Indiana Historical Society and the City of Indianapolis Department
of Metropolitan Development. More images are available at images.indianahistory.org.
Please enable JavaScript to view this content.