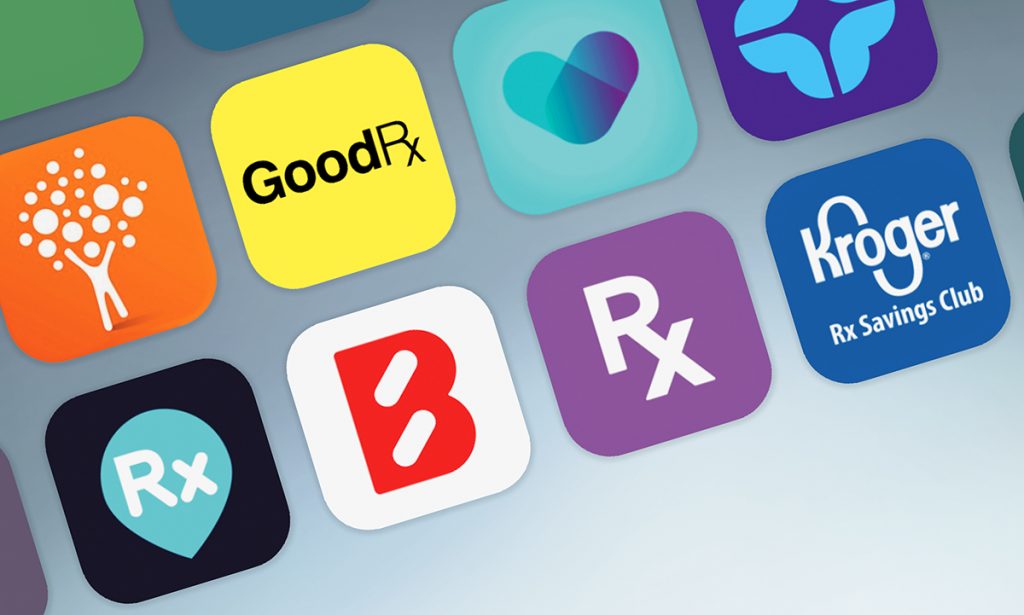 You can use your smartphone to compare prices on just about everything from a new car to a takeout lunch.
And increasingly, Americans frustrated over the high prices of prescription medicines are using their phones or computers to find the lowest prices on drugs for high blood pressure, asthma, arthritis and hundreds of other health conditions.

In recent years, a host of online websites and smartphone apps—such as GoodRx, Blink Health and Script Saver—have popped up to help people find the lowest price for prescription medicines. By using them, consumers can save thousands of dollars a year on their prescriptions if they don't mind shopping around and buying some of their drugs outside their insurance plans.
The services offer more information and transparency to consumers at a time prices on a drug can vary widely, even at pharmacies in the same city, sometimes just a few blocks apart.
For years, drug prices were a closely guarded secret by drugmakers and other players in the supply chain, including insurers and pharmacy benefits managers—the powerful middlemen that select which drugs are covered in formularies and negotiate discounts with drugmakers on behalf of health insurers.
As a result, consumers often don't know how much meds cost until they arrive at the pharmacy checkout. And that price can be strikingly different from another pharmacy down the street.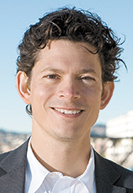 Sometimes, the sticker shock is so severe that people leave the pharmacy without their meds.
"People arrive at the pharmacy, not knowing what price they are going to be asked to pay until the pharmacist rings it up," said Thomas Goetz, chief of research at GoodRx, based in suburban Los Angeles. "For many people—between one-third and one-half of them—that price is out of reach. And so they turn around and walk away."
Now, with the rise of smartphones and a world of data at consumers' fingertips, the balance of power in the nation's $333 billion prescription drug market seems to be shifting.
What Travelocity or Orbitz did for travel consumers, discount programs like GoodRx and Blink Health seem to be well on their way to doing for health consumers.
GoodRx, for example, says it has assembled a massive database of prices from thousands of pharmacies and pharmacy-benefits managers.
Consumers who use the GoodRx app or website can search pharmacies all over their city and instantly find all the prices for a particular medicine, from lowest to highest, including prices at membership drug programs at Kroger, Walgreens, Sam's Club and other retailers.
GoodRx will also pass along discount coupons issued by pharmacies and drugmakers that sometimes offer the lowest price around. A consumer can see that a 90-day supply of Losartan, a drug for high blood pressure, is available at Kroger Pharmacy for $6 for members of the Kroger Rx Savings Club. An annual individual membership costs $36.

The drug is also available at Meijer Pharmacy for $13.64 with a coupon, $24 at Walmart, $64.90 at CVS and $76.13 at Walgreens.
For another drug, however, CVS or Walgreens might have one of the lowest prices. That just underscores the fickle and inconsistent nature of pharmacy drug prices.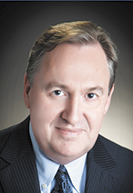 "One would think, 'Hey, if I went to CVS and got my prescription,' that it would be the same price as over at Walgreens or any other pharmacy," said Stan Jackson, chief innovation officer of Indianapolis-based Apex Benefits. "And that's just not the case, and it's been very frustrating to a lot of consumers. GoodRx has spilled that information out and made it very transparent to people."
GoodRx and Blink Health are for-profit companies, but argue they are providing a public service by adding transparency to a system in which drugmakers and pharmacy benefits managers for years refused to share list prices with the public.

"Between the manufacturer and the pharmacy, there's a whole lot of other players in the system … and I think that's where a lot of opacity and confusion comes from," Goetz said. "There's this spider web of pricing that creates what is often an irrational market, which is not the way economics is supposed to work."
GoodRx, Blink Health and their rivals quote prices mostly for generic drugs, which account for nearly 90% of prescriptions dispensed in the United States, according to IMS Health, a research and consulting firm.
In many cases, consumers can find prices that wind up being even lower than a customer's cost through insurance. That's because some insurance plans come with high deductibles or high co-pays, don't cover a drug at all or negotiated a price for a drug that is higher than the price available through discount programs.
One downside of using services like GoodRx is that, because the purchases aren't made through insurance, they don't count toward a customer's annual deductible or maximum out-of-pocket costs. A customer who's going to hit that maximum will have his drugs covered at 100% once he does so.
Painful increases
More and more, Americans are feeling the squeeze from high drug prices, and are desperate to find low prices.
According to a national survey by Consumer Reports of 1,200 adults who take a prescription drug, high costs are forcing people to cut back on groceries, delay retirement and even take a second job. Some say they are rationing their drugs or even stopping their meds.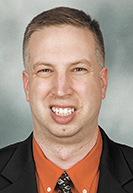 The issue of drug-pricing transparency has landed front and center in states from Florida to California, where consumer advocates are pushing for more openness.
Since 2015, about a dozen states, from Oregon to Maine, have adopted transparency laws that require drugmakers to report information about drug price increases and their justification for how drug prices are set, according to Mondaq, a business-research firm.
The Indiana State Medical Association said it supports drug transparency and pushes for state legislation that investigates drug pricing.
In Indiana, lawmakers last year removed the so-called "gag clauses" that prohibited pharmacists from telling patients they might be able to buy their medications at a lower out-of-pocket cost instead of using their insurance.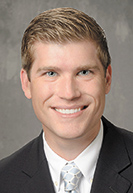 The Indiana Pharmacists Association, which supported the move, said it does not endorse any particular coupon or discount prescription program. "However, we support efforts to reduce patients' prescription drug costs," said Darren Covington, the group's executive vice president.
Some pharmacy experts agree that the discount programs have boosted transparency. They say it's a positive development, even if it means some pharmacies lose out as their prices are revealed as too high.
"As a profession, I think pharmacists are all in favor of increased access," said John Hertig, associate professor of pharmacy practice at Butler University. "What we desperately need to do in this country is to enhance access [to medicines] for our patients."
Blanketing the country
GoodRx is accepted at virtually every one of the 70,000 retail pharmacies in the United States. All the major pharmacy chains—including Costco, Kroger, Walmart, CVS and Walgreens—take GoodRx coupons. Many of the chains have their own prescription savings programs, some of which have annual fees.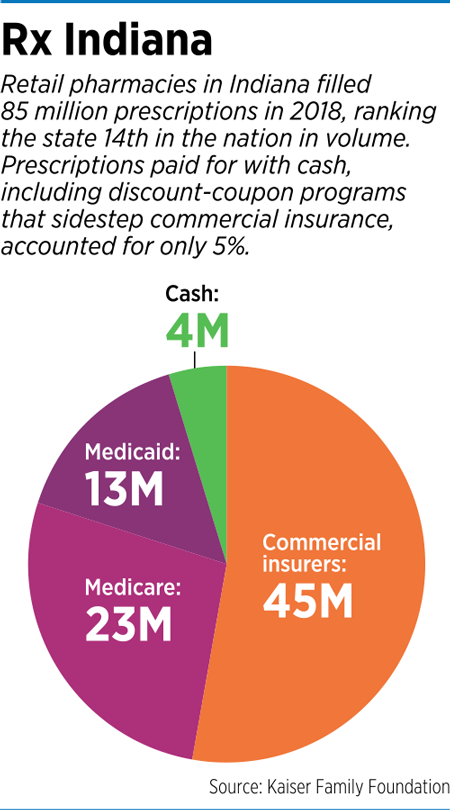 GoodRx, founded in 2011, said it gets 10 million monthly visitors, and has saved Americans $15 billion in prescription drug costs, with the average customer saving $276 a year.
The company said it has lower prices than insurance companies for 40% of the 100 most-prescribed drugs. It said its main goal is to lay out as much information on drug prices as possible, so people have a chance to choose the price at the location that works best for them.
"We want to be a fair and impartial marketplace so that people can find the best price," Goetz said.
Even though big pharmacy chains participate in discount programs, some smaller, independent pharmacies in Indianapolis say they will not accept GoodRx or other discount programs.
"We usually have better prices," said Ryan Barton, a pharmacist at Eagle Highland Pharmacy, on Crawfordsville Road south of Eagle Creek Reservoir. "I will try to beat GoodRx coupon prices."
Likewise, around central Indiana, some hospitals that operate or house retail pharmacies say they offer better prices than are available through discount programs.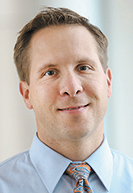 Indiana University Health, which operates pharmacies in many of its hospitals, says it can give patients "an optimal transaction" without the use of such programs.
"Technically, IU Health pharmacies are contracted with GoodRx and Blink," said Christopher Lowe, the Indianapolis-based health system's pharmacy director. "But we try to price our drugs competitively, so those programs aren't necessary."
Community Health Network said it has an assortment of in-house programs to help patients afford their medicines, and hosts free sessions where pharmacists meet one-on-one with patients to review their needs and try to find cheaper options. Last year, the system said it helped 686 patients and saved them $542,000.
But programs like Blink Health and GoodRx are growing rapidly, and observers don't see that changing anytime soon.
"Right now, it seems like everybody's using them," said Jackson of Apex Benefits. "The conventional wisdom is that they'll continue because they've kind of trained the consumer that help is out there for them."•
Please enable JavaScript to view this content.