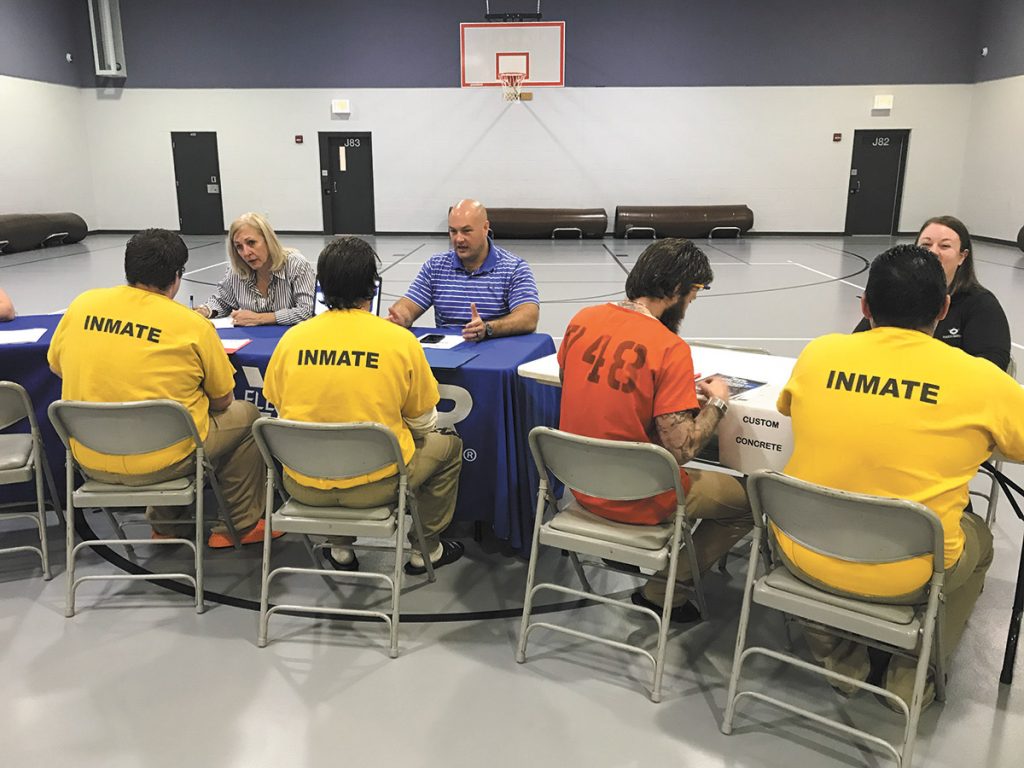 Brandon Collins seeks consistency and stability.
He wants to get his life on track after serving a 70-day sentence in the Hamilton County Jail after his convicted on a charge of operating a vehicle while intoxicated.
Collins, who was released from jail Oct. 5, hopes to turn his life around by landing a good job and receiving help from a mentor who can support him through the challenges inmates often face when leaving jail.
"For the first time in my adult life, I feel like I'm not going to fail," Collins, 28, told IBJ during a jailhouse interview before his release.
Collins is enrolled in a mentoring program called Transitioning Opportunities for Work, Education & Reality—or TOWER—which aims to prepare inmates in the Hamilton County Jail to re-enter the community after serving time. The program, which was launched in January, provides inmates with a mentor who can help connect them to resources in the community. But perhaps most importantly, it also aims to help inmates find work.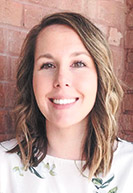 With a low unemployment rate in Hamilton County—2.5% last month—some employers see the inmates as an untapped workforce and are more than willing to give them a chance, helping inmates overcome one of the biggest hurdles they immediately face upon release, said Kelly Gunn, the program's coordinator.
It can be challenging for people with criminal records to find employment. But research on recidivism has shown that former inmates who quickly find jobs after being released are less likely to wind up back behind bars.
Gunn said the goal is to help inmates find lifelong careers. So she seeks employers who can offer promotions and opportunities for workers to gain additional skills and advance.
"Their criminal history doesn't define them," Gunn said. "We understand and our community understands that just because they made a mistake doesn't mean they don't have something to
offer companies."
Collins has two potential employment opportunities: He could return to the job he had before going to jail at a restoration company in Kokomo. He's also under consideration for an apprenticeship at Noblesville-based Gaylor Electric.
Gaylor could provide him opportunities for advancement and a career, he said. It would also provide that stability and consistency he's looking for. Through the apprenticeship, he could one day become a journeyman electrician.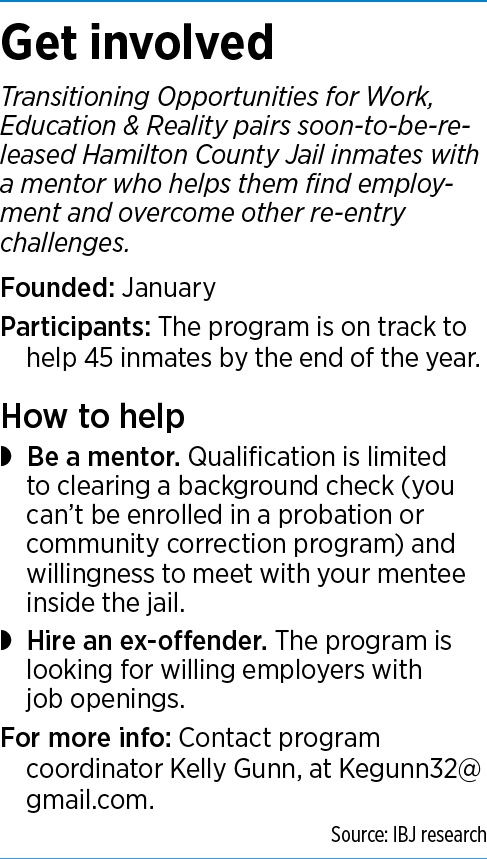 Lining up employment
TOWER evolved from a former WorkOne program in the jail that focused on career readiness and job skills. When funding for that state program ran out last September, Gunn worked to retool it into something more.
Now, the program helps inmates line up jobs and provides them a mentor they can rely on for support. It is funded by donors and local businesses.
So far, more than 30 inmates have enrolled ahead of their release. By the end of the year, Gunn expects to reach 45.
The number of inmates who can participate is limited by the number of mentors willing to participate, she said. Each month, she's able to enroll three to four inmates into TOWER, but some months as many as 18 apply.
To be considered, inmates have to try to stay in Hamilton County after release, and they also have to participate in other programs within the jail, such as Alcoholics Anonymous, and be referred by a leader of one of those programs.
The inmates also go through an intake process in which Gunn looks at their family life, substance abuse history and jail disciplinary record. The process can be stringent, she said.
"They really need to be in the correct mindset and ready for that life change," she said.
Inmates in TOWER can meet with potential employers for interviews ahead of their release, as well as participate in regular career fairs at the jail.
Gunn has created partnerships with several Hamilton County employers that are willing to hire former inmates, including Gaylor Electric, Mill Top Banquet and Conference Center, Custom Concrete, Ginger's Café and ID Castings.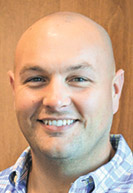 After attending a job fair at the jail Sept. 13, Gaylor hired two inmates preparing for release. They'll join a handful of employees the company has hired the past few years through the jail's programs, including work release, said Chuck Haberman, Gaylor's leader of workforce development.
Inmates leaving the jail make up a talent pool some organizations aren't willing to tap into, Haberman told IBJ. But given the tight labor market, tapping into new talent pools is imperative if companies are going to find employees to fill openings, he said.
Gaylor recruiters meet with inmates ahead of their release to conduct an interview and learn about their career goals. But the meeting also gives Gaylor a chance to convey to inmates that they do have opportunities to turn their lives around, Haberman said.
"As an employer and member of the community, we want to show them some grace," Haberman said. "We want to give them the opportunity to bridge that gap and move on to the next chapter."
Now that Collins is out of jail, he's submitted an application at Gaylor and is waiting to hear back. Should he be offered the job, he plans to accept it. But in the meantime, he's lining up employment elsewhere.
Gunn said inmates who meet with Gaylor and other employers before being released from jail leave those meetings feeling hopeful. They get excited about their upcoming release and feel relieved knowing they'll be able to find a job despite their criminal record and past, she said.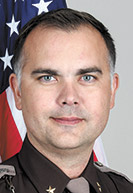 Providing support
Hamilton County Sheriff Dennis Quakenbush said that contrasts with the anxiety that usually sets in when inmates get close to their release dates. They face a lot of unknowns, he said. Where will they work? Where will they live? Do they have reliable transportation? A support system?
TOWER, which launched under his administration, helps answer some of those questions. And mentors provide the support system some inmates desperately need.
The program isn't one size fits all, Quakenbush said. The mentorship and assistance inmates receive is based on their personal circumstances.
To begin building a relationship, mentors are required to meet with their mentees in the jail three times before they're released, Gunn said. For most inmates, those meetings begin about 60-90 days before their release date.
Ahead of being released, mentors might help their mentees put together a resume. Or they might help them figure out how to get a driver's license. After the inmates leave the jail, mentors are expected to stay in communication to continue the relationship.
Collins said he expects to rely on his mentor—Kurt DeLong—to hold him accountable. Beyond close family members, he's never had someone in his life he can rely on to tell him when he's headed toward a bad decision.
Already, DeLong has helped him work through a job application and ensured he had somewhere to live after being released. For now, Collins is in Kokomo, where he lived before his jail sentence, and DeLong plans to travel there to meet with him in person.
"It's nice to have somebody to talk to every day whose working with me through it," Collins said after his release.
DeLong, who also participates in a youth mentoring program in Westfield, told IBJ he's prepared to hold Collins accountable and to offer advice. But he'll also be a friend—someone he can laugh or cry with.
If everyone had someone to rely on, someone who "had their back," the world would be a better place, DeLong said.
"I think that's important in life," he said. "We need more people to do that."
Quakenbush ultimately hopes the program helps improve the economic outlook for inmates and the community. If the jail can keep inmates from returning, it'll save the community money, he said.
"Our goal is to put the jail out of business," he said. "We want to help people connect back with the community."
Collins said TOWER already has helped make his transition easier. The one challenge he's already faced is reinstating his driver's license, which was suspended after his OWI. The program has paired him with an attorney who will help him petition to waive fees associated with that process.
Collins, who wants to make positive changes in his life for his 3-year-old son and family, encouraged other inmates to join the program and stick with it.
"All the resources are there to help you get through the initial roadblocks," he said. "Use the program for the right reasons."•
Please enable JavaScript to view this content.