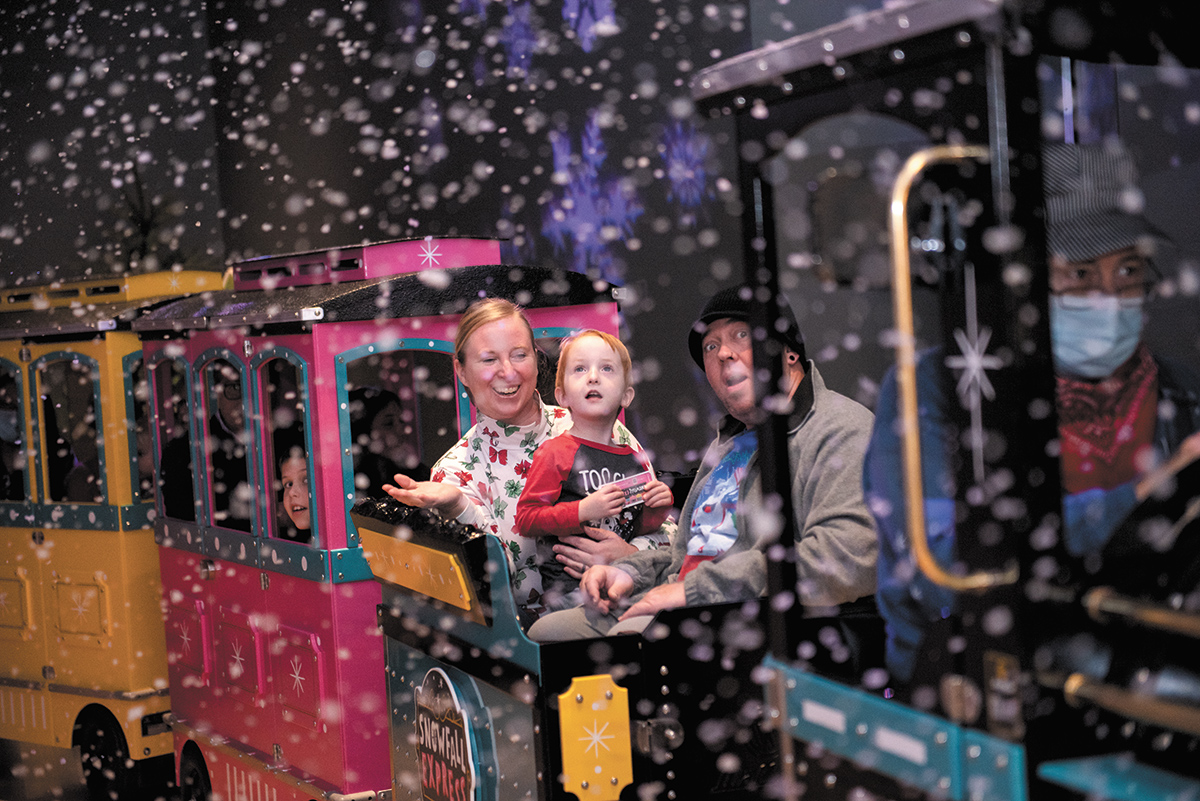 From an annual production of "A Christmas Carol" at the Indiana Repertory Theatre to a new drive-through lights attraction at Ruoff Music Center, the holiday season is prime time for courting arts and entertainment customers.
Cultural institutions are vying for seasonal dollars across a sleighful of entertainment options this year, and the numbers range from decent to strong, according to mid-December reports.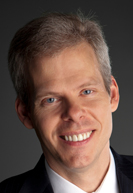 "Yuletide Celebration," a signature event for the Indianapolis Symphony Orchestra since 1986, has returned to in-person performances at Hilbert Circle Theatre after the pandemic dictated an online presentation in 2020. Symphony CEO James Johnson said his organization trimmed its attendance goal 10% compared to 2019's figure. So far, "Yuletide" ticket sales have surpassed 28,000, or about 85% of the 2021 goal.
At Carmel Christkindlmarkt, a relative newcomer in the field of holiday attractions, launching as a German-themed market in 2017, organizers are projecting more than 350,000 attendees–which would top 2019's total. Because admission is free and Carmel Christkindlmarkt features many points of entry along the Monon Trail at the city's Center for the Performing Arts, tracking attendance is an inexact exercise.
Sales at the market's souvenir huts provide context, said Dan McFeely, Carmel Christkindlmarkt's board president. This year, sales are up more than 200% over 2019.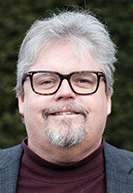 "Either it's a lot more people or simply more spending," McFeely said.
Carmel Christkindlmarkt didn't happen in 2020. Greg Burton, co-owner of Frankenmuth Clock Co., said he's seen heightened enthusiasm among visitors to his store's five huts that sell cuckoo clocks, nutcrackers and other collectibles.
"They're ecstatic," Burton said. "They just want to get out and have fun. I don't think we've had one angry person. We normally don't, but every once in a while, you get a person who's upset. But people are happy and in a good mood."
"Jolly" is part of the title of "Jolly Days," a seasonal concept that debuted at The Children's Museum of Indianapolis in 1993. The tradition of "A Christmas Carol" at IRT dates to 1990.
The Indianapolis Zoo has bragging rights as the first zoo in the United States to present a holiday lights event, in 1967. More than five decades later, "Christmas at the Zoo" includes light displays, up-close encounters with animals and Santa's Village.
Lights on
Light displays represent a modern trend in Indianapolis-area attractions. "Winterlights" at Newfields made a strong first impression in 2017 and has maintained its reputation as a hot ticket at the holidays.
In 2019, Conner Prairie unveiled its "Merry Prairie Holiday" after receiving the donation of 400 Christmas light structures from Fishers-based Reynolds Farm Equipment. Also in 2019, the Indiana State Fairgrounds presented the first edition of its "Christmas Nights of Lights" drive-through attraction.
Indianapolis Motor Speedway discontinued its 4-year-old "Lights at the Brickyard" drive-through attraction after the 2019 holiday season, citing racetrack maintenance as a priority for the facility.
Ruoff Music Center's "Magic of Lights" opened on the grounds of the Noblesville amphitheater in November. Ruoff is one of 20 venues in North America presently hosting a "Magic of Lights" display.
Ken Hudgens, CEO of FunGuys, the Ohio company that owns "Magic of Lights," said consumers are the winners in cities where holiday attractions are plentiful from Thanksgiving to New Year's Day.
"Even if there's a lot of competition, there's enough time for people to do everything if they like to," Hudgens said.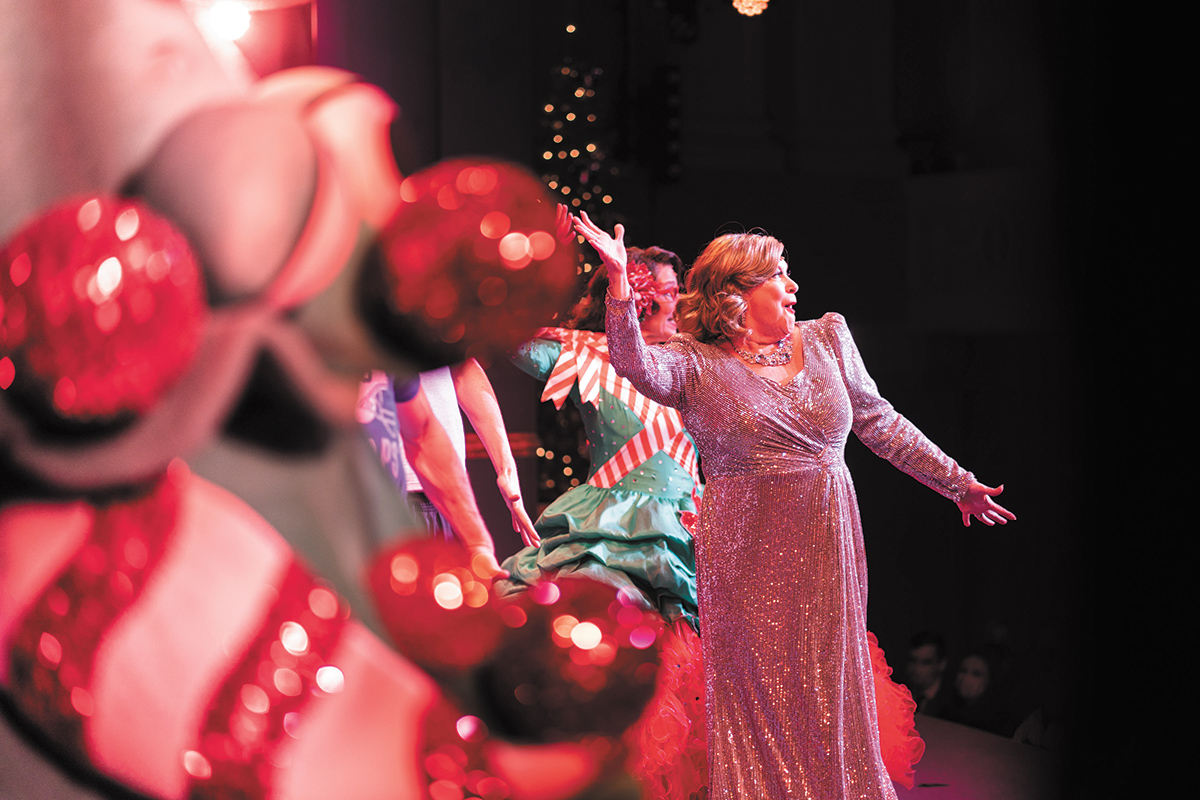 Fresh 'Snowfall'
The new attraction at the Indiana State Museum is the "Snowfall Express," a 13,000-square-foot family train ride that's replaced the 1,500-square-foot "Santa Claus Express" ride on the museum's third floor.
"Snowfall Express" doesn't travel on tracks, but its battery-powered engine leads cars that accommodate 18 passengers. In contrast to the "Santa Claus Express," the new train seats adults comfortably and one of the cars is ADA-accessible.
The four-minute "Snowfall Express" ride presents a narrative in which the state's animals are active in the seasons of autumn and winter. Indianapolis artist Candice Hartsough illustrated the whimsical animals and backdrops seen during the ride. Fort Wayne-based musician Eric Van Cleave composed tunes that accompany "Snowfall Express."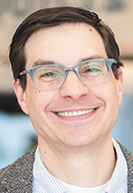 Because of the challenge to attract in-person visitors during the ongoing pandemic, Brian Mancuso, the museum's chief officer of engagement, said "Snowfall Express" was designed as a you-have-to-be-here experience.
"You can read about this, you can see photos, and you can watch a video," Mancuso said. "But we did a lot of thinking about how it feels to ride the train."
The museum spent $250,000 on the attraction that's part of the museum's larger "Celebration Crossing" exhibition. A Santa Claus experience is offered on the first floor, and the L.S. Ayres Tea Room is a second-floor lunch spot for nostalgic visitors.
During the six weeks "Celebration Crossing" is open, the Indiana State Museum welcomes 20% to 25% of its annual attendees.
"Indianapolis has a dense cultural holiday market," Mancuso said. "We're trying to offer something different here."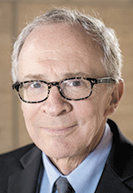 Holiday options
John Vanausdall, president and CEO of the Eiteljorg Museum of American Indians and Western Art, remembers when the holiday season wasn't a major part of his museum's calendar.
"Before we did 'Jingle Rails,' December was one of our slower months," said Vanausdall, who's led the Eiteljorg since 1996. "But it's become one of the busier times of the year."
"Jingle Rails," an exhibition of model trains, debuted in 2010. This year, "Jingle Rails" opened in conjunction with a new children's area inside the museum's Nina Mason Pulliam Education Center.
Vanausdall estimated the Eiteljorg welcomes 20% to 25% of its annual visitors when "Jingle Rails" is on display. The attraction was open with limited capacity in 2020, and this year's attendance is down about 25% from 2019.
"There's no question that COVID and all of its direct and indirect ramifications are still slowing attendance down a little bit," Vanausdall said. "But I'm pleased that we're only down 25% from the pre-COVID year."
The Eiteljorg is one of eight institutions featured as part of the Indy Attraction Pass sold by Visit Indy. A one-day pass costs $37 to $48, and a three-day pass is $65 to $75.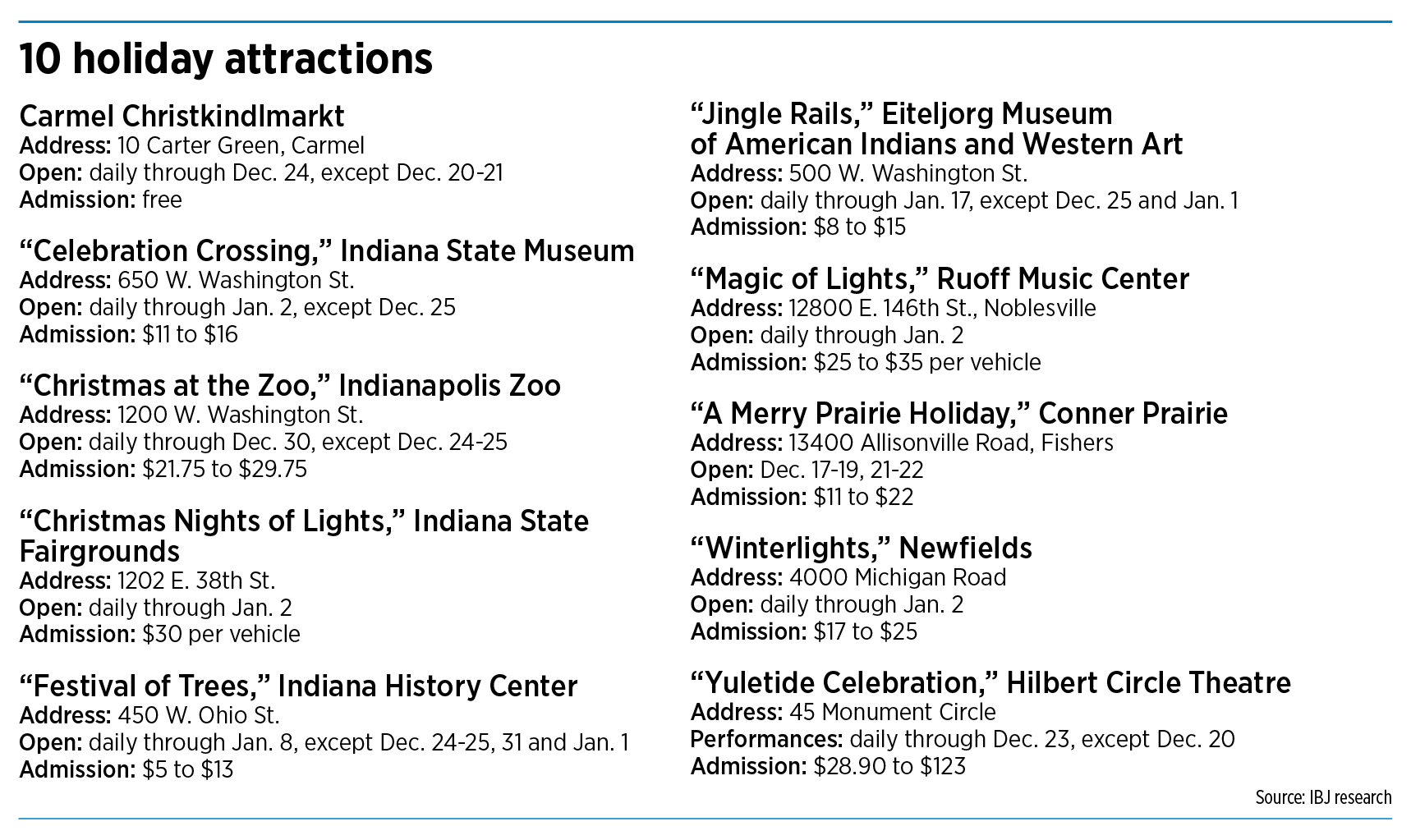 The Indiana Historical Society, which presents its "Festival of Trees" each year, is listed on the pass with the Children's Museum, Conner Prairie, Indiana State Museum, Indianapolis Motor Speedway Museum, Indianapolis Zoo and Newfields.
Morgan Snyder, director of public relations at Visit Indy, said the pass appears to be a popular stocking stuffer this year, with month-over-month sales up 136%.
The symphony's "Yuletide Celebration," which wraps up its 2021 schedule on Dec. 23, is responsible for 25% to 33% of the ISO's earnings.
"It's a big part of our revenue mix for the fiscal year," said Johnson, in his fourth year as the symphony's CEO. "There are very few orchestras in the country that have anything like what we offer with 'Yuletide.' Certainly, no other orchestra in the country offers a Broadway-style holiday spectacular."
Five-time Grammy Award winner Sandi Patty is serving as the show's host for the 10th time.
"I've seen people in tears at our performances because they're so overjoyed to be back hearing a live orchestra and seeing live performers," Johnson said.•
Please enable JavaScript to view this content.