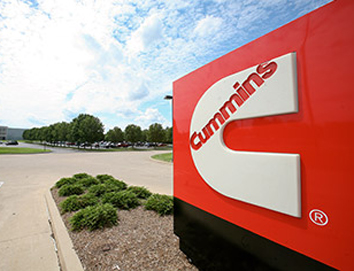 Indiana-based engine manufacturing giant Cummins Inc., which last week said it was suspending most of its operations in Russia, now says it is halting its activities there altogether.
In a statement released Friday, Cummins said it will "suspend all commercial operations in Russia indefinitely as the attacks on Ukraine intensify and a peaceful resolution does not appear imminent. We are now taking steps to wind down operations expeditiously."
Cummins' board of directors made the decision late Thursday, company spokesman Jon Mills told IBJ.
In its statement, Columbus-based Cummins also says, "We strongly condemn the actions of the Russian government, which is putting millions of innocent people at risk and turning millions of Ukrainian citizens into refugees. That concern also extends to our 700 employees and thousands of end-user customers in Russia and the impact on citizens who are not participants in this invasion."
Cummins has operated in Russia for decades and manufactures products in that country as part of a joint venture with Russian vehicle-maker KAMAZ Inc. The joint venture was signed in 2006, but the two companies have a business relationship that dates to the early 1980s.
"This decision is very difficult for our employees affected in Russia, our company, our communities and our customers," Cummins said, adding that it is "evaluating the best ways to support our employees during this difficult time in accordance with local laws and regulations."
The move is the latest in a series of drawbacks Cummins has made since Russia first invaded Ukraine on Feb. 24. The company had paused some of its Russian operations as of March 4, and by the middle of last week the company said it had ceased "most" of its activities in that country.
Cummins has no employees in Ukraine. It said it is offering $250,000 in grants to help with refugees' emergency needs, and its employees are also volunteering. The company also said it is working with community organizations, especially in Romania and Poland; and working with grant-making partner GlobalGiving.
Please enable JavaScript to view this content.