After securing a $3 million grant from the Lilly Endowment Inc. in December 2018, Big Car Collaborative figured the money would help it complete most of its ambitious community revitalization plans within a year or so.
And some parts of the plan, namely the renovation of more than a dozen houses along two streets in the Garfield Park and Bean Creak neighborhoods, are largely complete.
But for a variety of reasons, including the pandemic, the centerpiece of the project—transforming a 40,000-square-foot former factory into an arts and cultural space—has not begun, and the original price tag of $2 million has ballooned to an estimated $5 million.
"Our original timeline is ridiculous to me now when I look back on it. We were very optimistic," said Jim Walker, Big Car's CEO and lead artist.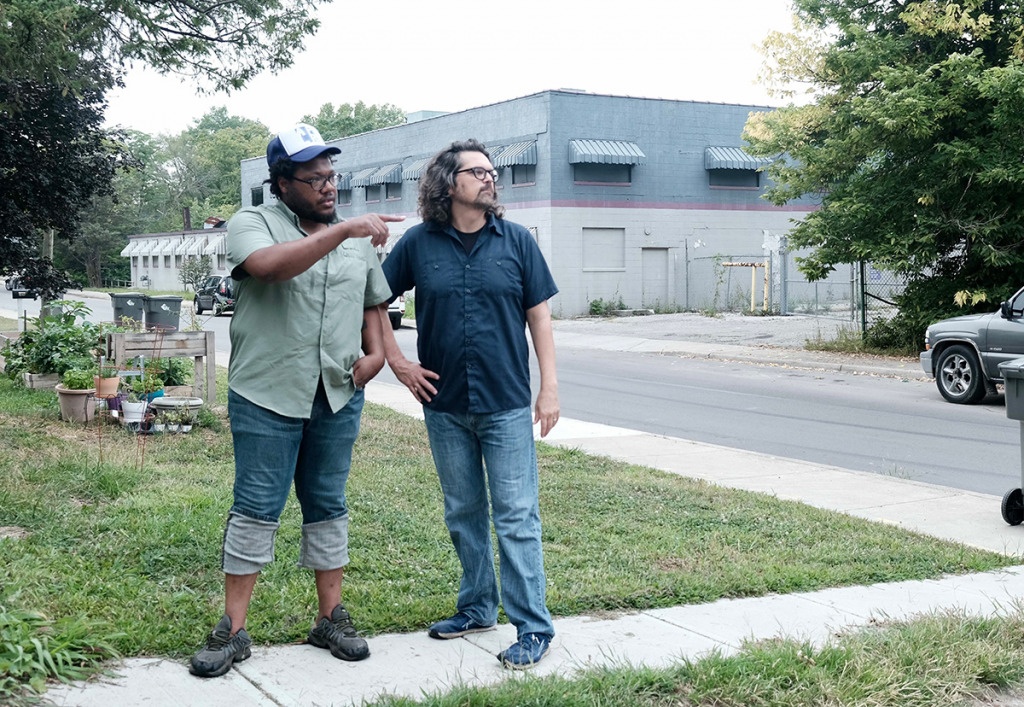 The higher project cost means Big Car is still short $2 million to $3 million. It's hard to be more specific, Walker said, because the pandemic has greatly inflated construction costs and made them unpredictable.
In response, Big Car says it has altered some of its plans for the former factory, which it has dubbed Big Tube, a nod to the Tube Factory Artspace, a 12,000-square-foot building Big Car has already renovated in the same block.
Big Car is moving forward with what it can do on Big Tube now, keeping a flexible approach and hoping to have at least the first part of the building ready for occupancy by late next year.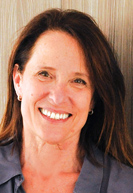 Despite the roadblocks, Big Car says it's not losing faith in its overall vision of using the arts as a vehicle for community revitalization. The project will still happen, Big Car says, even if it takes a little longer or looks a little different than originally planned.
"There's no maybes about this. It's all happening," Walker said.
Ursula David, a longtime Big Car board member and former board president, agreed. "No matter what, I think we'll be successful with it. It just won't be as quick as we wanted it to be."
Phases, flexibility
Originally, Big Car planned to tackle the Big Tube redevelopment all at once, transforming the vacant building into an arts and cultural space that would include a culinary space, radio studio, gallery and event spaces, and numerous small studios for artist rentals.
Now, the plan is to do the work in stages: exterior work to stabilize the building first, then the interior work in phases. The number of small studios has been trimmed substantially, leaving the eastern half of the first floor as larger open space that could be developed in a variety of ways down the road.
"We're not boxing ourselves in, when there's so many unknowns still," Walker said.
One reason for the Big Tube delays is the need for environmental remediation work at the building, which once housed manufacturing operations for Tube Processing Corp. That work means it took longer than expected for Big Car to take control of the building.
The delay means the building has continued to deteriorate, making stabilization a more involved and urgent task than it was just a few years ago, said the project's lead architect, Craig McCormick, a co-owner at Indianapolis-based Blackline Studio. "Everything has gotten more expensive and more complicated."
The first phase of work will include fixing the roof, addressing masonry repairs and installing new windows, McCormick said. "The most important thing is to make sure that the shell of the building is renovated and complete and has a new roof."
Permits on the exterior work are pending, McCormick said, and he's optimistic that at least the roof and masonry repairs could be completed this year.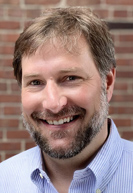 Next, he said, interior work will begin on the eastern half of the building. The culinary space, including a commercial kitchen and a bar/lounge area, are still in the plan, as are five exterior-facing studio/retail spaces on the north side of the building.
Indianapolis-based Jungclaus-Campbell Co. Inc. is the general contractor.
"We're excited to be a part of the project," said Bill Nagler, who owns the firm along with his four brothers. "We're looking forward to partnering with Big Car and Blackline to deliver this thing."
Nagler said it's difficult to say when, or if, prices on construction materials will start to subside. "That's anybody's guess. I wouldn't count on it."
Greenspace underway
In another change to the original plan, Big Car has already begun work on a green space it's calling Cruft Street Commons. Originally, the green space was to have been completed after Big Tube was done, but Big Car decided to start the outdoor space now.
"I think it was a decision of, 'Let's do what we can right now,'" David said.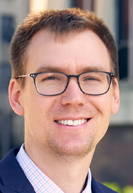 The property, formerly an undeveloped and hilly area just north of Big Tube, will include an amphitheater, outdoor seating and improved spaces for Big Car's existing beehives and chicken coop. The area will also be home to a structure called the Chicken Chapel, which Walker described as a space for meditation "and other mystical stuff."
Work on Cruft Street Commons began in July and should be done this fall, said Daniel Liggett, an associate at Indianapolis-based Rundell Ernstberger Associates, the project's landscape architect. The $500,000 commons will smooth out some of the terrain in the area, adding sidewalks and making the area handicapped-accessible.
The goal, Liggett said, is to create an outdoor gathering space that incorporates Big Tube along with the existing Tube Factory Artspace at 1125 Cruft St. and the numerous redeveloped homes that now serve as affordable housing for artists.
"It's tying this campus together," he said.
The green space will also add to the neighborhood's curb appeal, Walker said. He's hopeful that, in turn, will encourage donors to contribute to the project.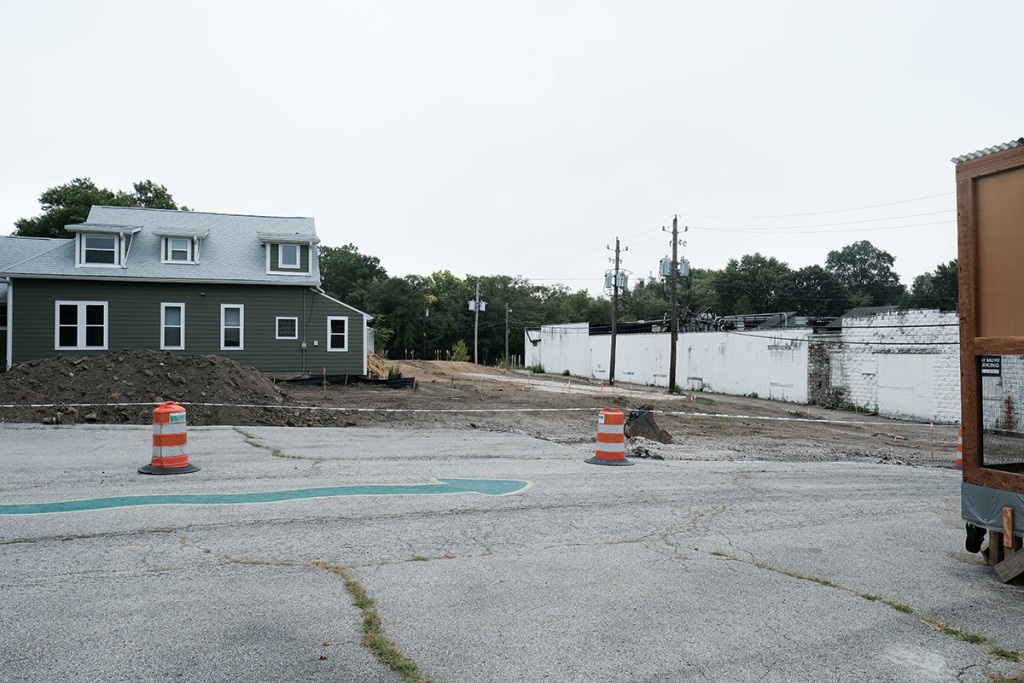 Once the green space and building stabilization are complete, Walker said, Big Car plans to launch a campaign to raise the money needed to finish the project. That funding, he said could come from a variety of sources, including grants and donations.
"We're going to take every strategy we can think of to try and figure that out," he said.
Artist and educator Jarrod Dortch is a Big Car supporter with a keen interest in seeing Big Tube move forward. He moved into one of Big Car's homes, a rental on Nelson Avenue, last fall with his wife, a fiber artist.
The couple previously lived near Lawrence, and they sold their home for the chance to be part of the neighborhood Big Car was creating. Dortch has been affiliated with Big Car for nearly a decade. He's a communications professor at Ivy Tech Community College and also participates in a variety of visual arts, poetry and spoken-word arts. Dortch also owns a small business called Solful Gardens.
"I think it's a really awesome opportunity for a variety of different types of artists," Dortch said. "We've gotten to really know and spend some time with, not just talented artists, but really good people."
Dortch said Big Tube in particular was a draw for him, and he's looking forward to seeing that part of the project move forward. "We're just really, really, genuinely looking forward to being able to utilize that space."
He envisions renting a studio there for his artistic endeavors. He's also excited that WQRT-FM 99.1, the low-power radio station Big Car operates on Shelby Street, will move to Big Tube.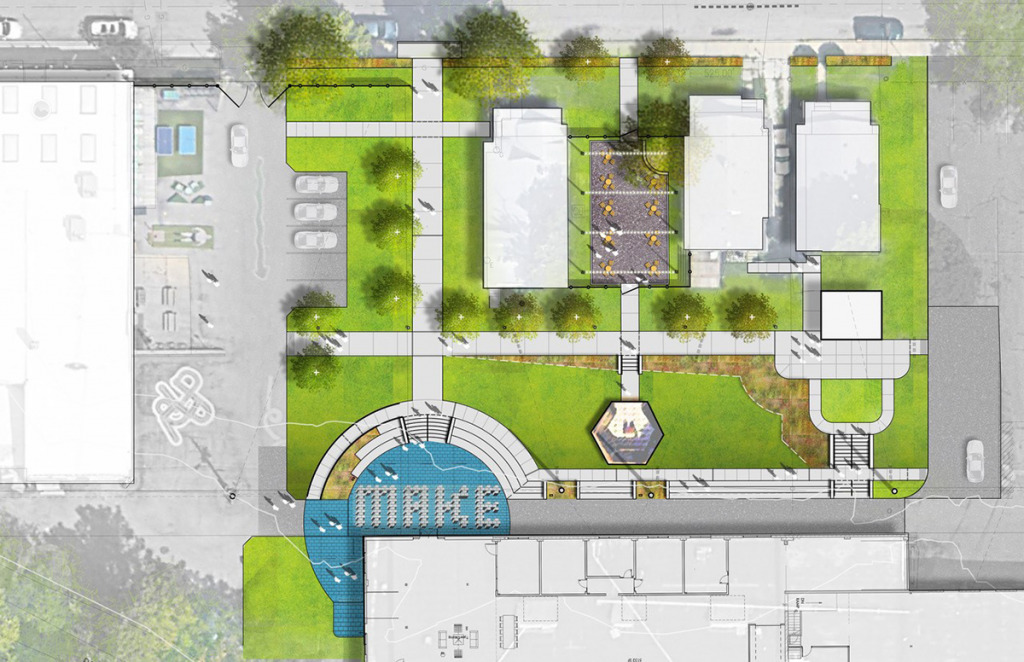 Housing continues
The artist housing project is one that Big Car was able to make progress on last year.
In 2017, Big Car began acquiring vacant houses along Cruft Street and Nelson Avenue, renovating them and making them available as affordable housing for artists and others engaged in creative occupations.
Five of the properties were acquired in partnership with Riley Area Development Corp. and the Indianapolis Neighborhood Housing Partnership. The three partners set up a co-ownership program in which they retained 51% of the houses' ownership, selling a 49% ownership stake to homeowners as a way to keep prices affordable. When the homeowners move out, the three partners will repurchase the owner's stake in the property, then resell the home to a new occupant.
Big Car has also purchased 10 other houses, including three last year, for use as affordable rentals. That adds a total of 16 housing spaces, because one of the 15 homes is a duplex.
As part of the program, all the homeowners and renters agree to 16 hours a month of arts-related community service, which can include giving art lessons, attending community meetings, or hosting a dinner or event. As part of his service, Dortch has planted a community garden in a portion of his Nelson Avenue yard.
To date, 13 of the houses have been renovated and are occupied, with most residents moving in last year. Renovations are pending on the remaining two houses and one of the duplex spaces.
The renovations have transformed Cruft Street in particular, where Big Car now owns half the properties on the short, dead-end street.
"This street is becoming a little less of a secret because it's so nice," Walker said.
It's that progress that gives Big Car board member David such optimism that the organization will successfully complete Big Tube, despite the numerous setbacks.
"When we started the affordable housing over there, I'm sure people thought we were crazy and it was never going to happen," she said. "It was a long road, and it wasn't easy and we had a lot of challenges, but we got it done."•
Please enable JavaScript to view this content.