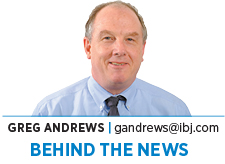 The S&P 500 is near record highs and up nearly 10% for the year, no small achievement considering that, at one point in March, the index was down 32% for 2020.
But if you peruse your own portfolio or track the performance of Indiana-based public companies, you might be wondering why, in this supposedly surging stock market, you're seeing so many stocks in negative territory for the year.
Indeed, this is a market divided into haves and have-nots—many of the former are tech powerhouses and many of the latter are in old-school industries that are fixtures of Indiana's economy, such as retail real estate, retail stores and banking.
Just 15 of 55 Indiana public companies tracked by IBJ are up for the year. Nationally, the story is much the same, as reflected by the supposedly diversified S&P 500.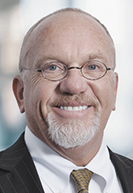 In fact, the index is tech-heavy, noted Greg Hahn, president and chief investment officer of Winthrop Capital Management in Indianapolis. Tech represents 27% of the S&P 500, and the figure shoots past 40% if tech giants classified as consumer-discretionary, such as Amazon, or communications services, such as Google parent Alphabet and Facebook, are added in.
"The math we did, the top five stocks are up 37%, while the rest of the stocks are down 6%," Hahn said.
Indeed, the COVID-19 pandemic, while hammering many industries, has accelerated the adoption of technology, said Roger Lee, senior research analyst at Kirr Marbach & Co. in Columbus, Indiana.
That's reflected in the performance of e-commerce giant Amazon, whose shares are up 90% this year, as well as Facebook (up 44%) and Netflix (up 68%).
Also driving up tech stock prices, and the market overall, are historically low interest rates, which have left fixed-income investors at risk of not even being able to beat annual inflation in the 2% range.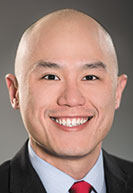 "When interest rates are very low, which means bonds pay less, it just makes stocks more attractive in a relative basis," Lee said.
Indiana hasn't had a publicly traded tech company since call center software firm Genesys bought Indianapolis-based Interactive Intelligence for $1.4 billion in 2016. But the state is benefiting from the sector's surge through out-of-state companies with major outposts here.
Most notably, Indianapolis is the second-largest employment center for San Francisco-based Salesforce, which has seen demand for its business software surge in the pandemic. The shares hit an all-time high last month—and are up 68% this year—after the company beat expectations with a 29% quarterly revenue gain.
Indianapolis is also the second-biggest employment outpost for Colorado-based ANGI Homeservices, the online home-services platform created by the 2017 merger of Indianapolis-based Angie's List and Colorado-based HomeAdvisor.
The firm has seen robust demand as the pandemic boosts interest in home-improvement projects, pushing its shares up 68% this year.

Some Indiana-based firms also have seen sales spike for pandemic-specific reasons.
For example, Evansville-based Escalade Inc., which makes equipment for sports and games that homebound families can play together, saw second-quarter sales rocket 50% higher. Its shares are up 89%.
And shares of Elkhart-based RV-maker Thor Industries have risen 28% as concerns about the virus spreading on airplanes and cruises has sparked interest in traveling by recreational vehicle.
Meanwhile, Indianapolis-based Duke Realty Corp., which develops warehouses for e-commerce customers and other firms, is benefiting from the growth in online shopping. Its stock is up 11% in 2020.
The storyline is more complex for Columbus-based diesel-engine maker Cummins Inc., which pulled off the feat of an 18% increase in its stock price in 2020 despite reporting a 38% drop in second-quarter sales.
Lee said that, by the time the pandemic hit, Cummins already had cut costs and rationalized its supply chain in anticipation of a steep decline in orders for engines in the semitruck market, which was at the end of a cycle.
He said the company cut back further when the pandemic hit and has a strong balance sheet—financial might that will put Cummins in a position to gain market share from weaker players when the economy comes back.
"COVID should be a tailwind for the company," Lee said. "They actually do have good prospects in the long run, and in the short run they have done a good job playing defense."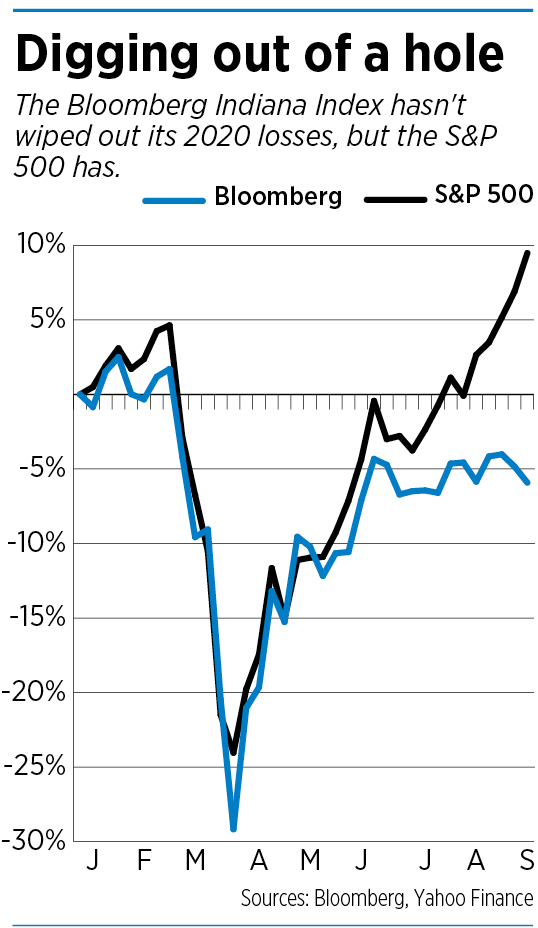 Stormy times
But for far more Hoosier firms, the pandemic's impact has been universally bad.
Among the hardest hit are Indianapolis-based shopping center owners Simon Property Group (down 55%) and Kite Realty Group Trust (down 41%), as well as Terre Haute-based coal supplier Hallador Energy Corp. (down 75%), which said in August that the pandemic had "wreaked havoc on energy markets."
Banks statewide have taken a pounding, as dropping interest rates narrow the spread between what they pay for deposits and charge borrowers on loans.
Financial institutions also are weighed down by fear that loan defaults will spike as government stimulus programs wind down and concern that continued high COVID case counts in many parts of the country will drag out the recession.
Ultimately, consumer confidence will need to recover before the economy can regain its strength, Indianapolis-based Wallington Asset Management wrote in its second-quarter newsletter.
"It goes without saying, a vaccine with substantial supply capabilities would be a game-changer, most importantly for humanity in general, but also on global economic growth," Wallington wrote in its second-quarter client newsletter.
"Over two-thirds of U.S. GDP is consumption-based. The consumer carried the U.S. economy during its 128-month expansion and will need to be the foundation of the next economic recovery."
Looking ahead
Of course, out-of-favor sectors today could become Wall Street darlings tomorrow.
Conversely, signs abound that tech stocks, after their huge runup, have gotten pricey.
Lee noted that "the appetite of the big tech giants is almost inversely correlated" to declines in interest rates.
But he said that, because interest rates already are so low, they can't fall much further.
"I don't think the valuations have much upside because I don't think interest rates have much downside," he said.
Plus, some tech valuations are starting to seem crazy, Forbes contributor Steven Dudash wrote on Aug. 28.
"Salesforce … beat earnings earlier this week, which is great—it's an awesome company. But the company rallied and gained almost $50 billion of market cap the day earnings were reported; $50 billion is a lot of money!
"Yes, Salesforce is beating expectations, but did they really create the equivalent of a whole new General Motors or Walgreens in terms of new value or production over the course of the last few weeks?"•
Please enable JavaScript to view this content.