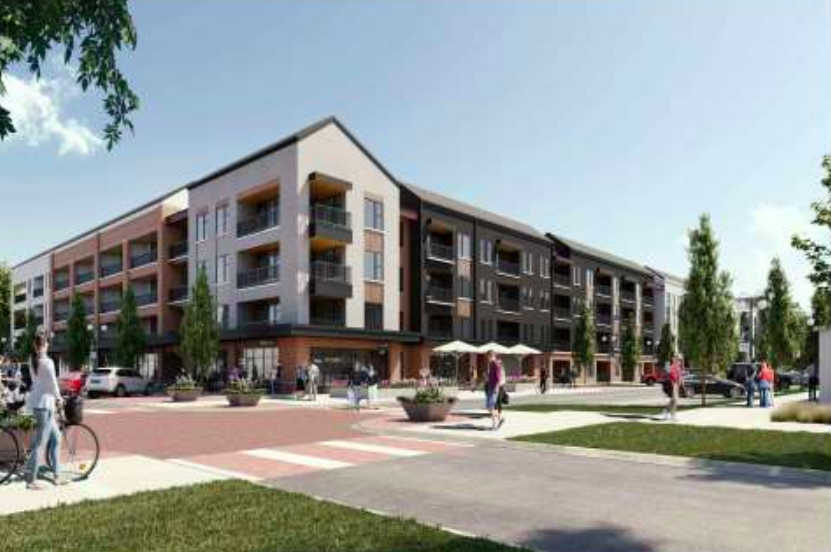 Fishers-based development firm Envoy Inc. has plans to build a $52 million project with 280 apartments and 23,400 square feet of commercial space near 106th Street and Lantern Road.
The Fishers City Council will meet Monday to review a project agreement with Envoy 106 Fishers LLC for its "Highline Project." The six-building development is expected to be built on a vacant 26-acre parcel west of Lantern Road Elementary School and east of Kincaid Drive, near the 106th Street/I-69 interchange, by mid-August 2023.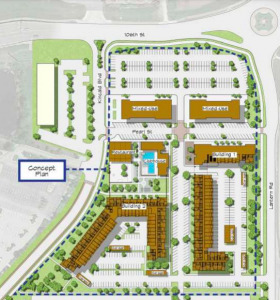 The project agreement includes a request for the city to issue a $10.13 million developer-backed bond that will be paid back using tax increment finance revenues from the project over the course of 25 years.
City officials and representatives from Envoy were not immediately available for comment.
Conceptual plans submitted to the city show the Highline Project will include 280 multifamily residential units; approximately 18,600 square feet of first-floor restaurant, commercial and retail space; and roughly 4,800 square feet of standalone restaurant space.
If the agreement is approved, Envoy will design and construct the project's streetscape and infrastructure improvements.
Those include a forced-right turn road improvement from Kincaid Drive to the east onto a new interior roadway called Pearl Street, as well as a multi-use pedestrian trail that borders the project on three sides before extending as far south as Sunlight Drive.
The Fishers City Council will meet at 7 p.m. Monday, August 16, at 1 Municipal Drive in Fishers.
Please enable JavaScript to view this content.