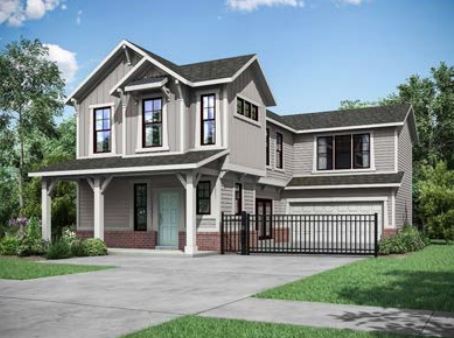 Westfield-based William Tres Development LLC is planning a residential development that would include more than 60 new houses on the east side of Fishers, according to documents filed with the city.
Plans call for the Cyntheanne Woods subdivision to be developed on about 41 acres at the southeast corner of East 136th Street and Cyntheanne Road. It would be situated near the Hunters Run, Britton Falls and Barrington Estates communities.
The development is expected to include 61 cottage-style houses that would be built by Carmel-based Pyatt Builders and priced between $400,000 and $450,000.
"It's a bit of a unique design," said Megan Vukusich, the city's director of planning and zoning. "They tried to set the garages back from the front of the facade just to make the architecture more appealing."
Rick Lawrence, an attorney with Carmel-based law firm Nelson & Frankenberger told the Fishers City Council on Monday night that the area to the south of the housing development, which Thorpe Creek crosses, will include a tree preservation area.
Councilors discussed possible uses for about 10 acres of land south of the tree line that could potentially be used as park land.
Cyntheanne Woods would be Pyatt Builders' first-ever project in Fishers. Pyatt, the sixth-largest homebuilder in the Indianapolis area, built more than 200 houses locally in 2021 with an average price of $326,950.
The city council is considering an ordinance to rezone that land from a commercial planned unit development to a residential planned unit development.
The Cyntheanne Woods development will next go before the Fishers Plan Commission and Planned Unit Development Committee on Jan. 4.
Please enable JavaScript to view this content.