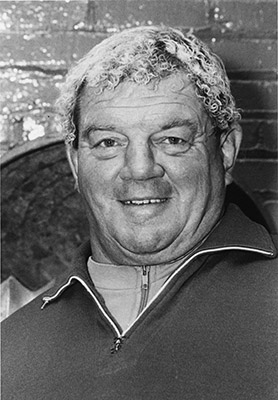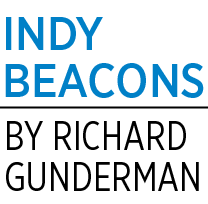 See if you recognize any of these names: "Cowboy" Bob Ellis, Edward "Moose" Cholak, "Pretty Boy" Bobby Heenan. If so, you were probably tuned in to the golden age of professional wrestling in central Indiana in the 1960s and 1970s. They used to say there were two kinds of people in Indianapolis: those who watched professional wrestling and those who wouldn't admit it.
For most of those decades, the Indianapolis-based World Wrestling Association was operated by its biggest star, the "World's Most Dangerous Wrestler," Dick the Bruiser, who lived in Indianapolis most of his adult life.
Born William Fritz Afflis in 1929 in Delphi, his mother moved the family to Indianapolis when she got a job here. He played football his first two years at Shortridge High School, but after his mother lost her job, the family moved back to Delphi, which had no football team. So Afflis moved into the Lafayette YMCA to establish eligibility to play at Lafayette Jefferson High School.
After making the all-state team, Afflis received a scholarship to play at Purdue University. He didn't last long in college football, but after a stint as a bouncer in Nevada, he was drafted by the Green Bay Packers.
Afflis played as a lineman for the Packers from 1951 to 1954, never missing a game. Back then, pro football was not so lucrative a business, and he estimated he was making about $5,000 a year. While playing football, he received a kick to the throat that made his voice permanently hoarse. Determining that professional wrestling would offer greater rewards, he hung up his helmet.
Within a year, "Dick the Bruiser" was headlining events in Chicago. He started out playing the villain but eventually transitioned to hero. He was no scientific wrestler, preferring the more direct approach of a street brawler. His bouts regularly attracted thousands—sometimes tens of thousands—of fans in Midwestern cities.
Said the Bruiser, "When I started wrestling, everyone like Gorgeous George had on capes and big robes—really gaudy and everything. Then I came along and all I had was a pair of trunks and my shoes. I had no gimmick. And it was the absence of gimmicks that made me different."
Perhaps the Bruiser's most famous match was staged in November 1957 at New York's Madison Square Garden. The bout morphed into a riot, with chairs flying. The other three wrestlers bowed out, but the Bruiser stood his ground, resulting in many injuries. In later years, he delighted in recounting how he had been fined $3,000 and banned from wrestling in the state of New York for life.
In 1963, the Detroit Lions' Alex Karras, suspended from football, took up wrestling. Hearing that he could find Karras at a local bar, the Bruiser showed up, looking for trouble. The resulting melee extended into the adjacent alleyway, and the Bruiser was arrested for injuring several police officers. He loved to boast, "I've got so many stitches on my head that it looks like a baseball."
The Bruiser transcended wrestling. A dedicated fundraiser for charitable organizations such as the Muscular Dystrophy Association, he was regarded as a hero by many in central Indiana. Indianapolis native David Letterman named the musicians on his late-night television show "The World's Most Dangerous Band" in homage to the man known as "The World's Most Dangerous Wrestler."
The Bruiser died at 62 at his winter home in Florida. His wife reported that he had been weightlifting at home with his son when he ruptured a blood vessel. His reputation was secured, however—a ranking of the top 50 pro wrestlers in history placed the Bruiser at number 11.
Ever the promoter, he had a gimmick in mind the year he retired. He talked about having his shins lengthened so he could transition to pro basketball.•
__________
Indy Beacons celebrates the history of Indianapolis in the year leading up to its 2021 bicentennial by telling the stories of famous city residents. It appears the second and fourth issues of every month. Gunderman is chancellor's professor at Indiana University.
Please enable JavaScript to view this content.