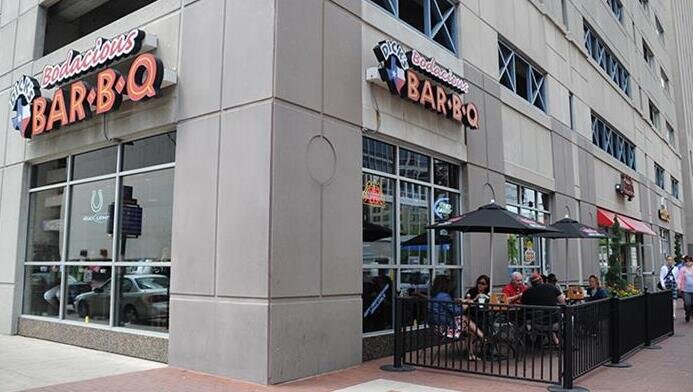 Longtime downtown Indianapolis restaurant Dick's Bodacious Bar-B-Q closed for good on Saturday, the latest casualty of the pandemic and fallout from violent protests in late May.
On its Facebook page, the restaurant said, "The sun is shining on Monument Circle for our last day. We've enjoyed serving the wonderful people of Indy and Circle City visitors for the last 15 years."
Owner Jason Kocher told WIBC-FM 93.1 that he decided to cut his losses after the pandemic and damage from the violent protests hit the business hard.
In addition, he said crime has made downtown Indianapolis an unfriendly place to operate.
The restaurant, 50 N. Pennsylvania St., on the corner of Market Street, was the last of 10 Dick's Bodacious Bar-B-Q restaurants that once operated in central Indiana under various owners.
Richard Allen opened the first Dick's in Noblesville in 2001, and two years later he launched a franchising effort that he hoped would expand the chain to 50 locations in five years.
But Allen quickly ran into financial troubles, leading to a rash of closings.
Downtown and surrounding neighborhoods have seen widespread restaurant closings this year, from Black Market and Rook to Rock Bottom and Morton's The Steakhouse.
Kocher told WISH-TV Channel 8 that he hopes to eventually establish another business in Hendricks County.
Please enable JavaScript to view this content.