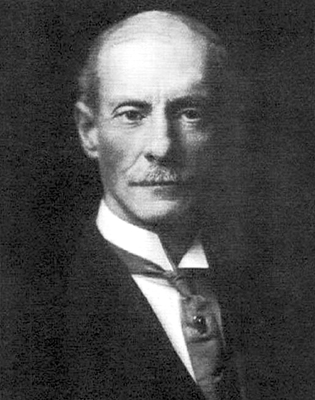 Sometimes referred to as the "father of public health in Indiana," Dr. John Hurty helped guide both Indianapolis and the state through the devastating 1918 influenza pandemic.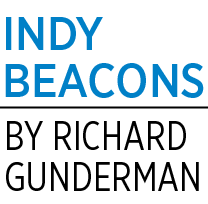 Hurty was born in Ohio in 1852. Having graduated from both pharmacy school and medical school in Philadelphia, he came to Indianapolis in 1875 and opened a drugstore at the intersection of Ohio and Pennsylvania streets. He also worked at Eli Lilly and Co. and the city's Board of Health.
In part because Hurty campaigned for improved water and sanitation standards in the city and thereby helped reduce the incidence of infectious diseases such as typhoid fever, he was appointed secretary of the State Board of Health in 1896.
The first hint that Indy lay in the path of the great influenza came in September 2018. After calling the state's local health officials, Hurty learned that the flu had appeared among military personnel who, with World War I well underway, were quartered in the state.
Soldiers at the School for the Deaf and Fort Benjamin Harrison were placed in isolation, in an effort to contain the spread of the disease. At the time, no cases were known to have developed among the city's civilian population, but urgent action was needed.
On Hurty's advice, Mayor Charles Jewett ordered that sick children be sent home from school, all gathering places be fumigated and spitting be forbidden. As cases started to appear among civilians, however, gatherings of more than five people were prohibited.
Hurty urged Hoosiers that, "If all spitting would immediately cease, and if all coughers and sneezers would hold a cloth over their noses and mouths, influenza would disappear. Don't worry, don't feast, don't hurry, don't fret."
Despite these efforts, more than 2,000 cases in the city had been documented by early October. Hurty ordered that quarantine signs be placed on all homes. Postal workers started wearing masks. Schools and many businesses were closed, and patrons of those that did not were often sent home.
Hurty offered this counsel: "Avoid crowds until the danger of this thing is past. The germs lurk in crowded streetcars, motion picture houses, and everywhere there is a crowd. The best thing to do is to keep your body in splendid condition and let it do its own fighting while you avoid exposure."
The need for nurses to attend to sick and dying soldiers and civilians was great. Many answered the call of Hurty and other leaders, including a group of nurses from Lutheran Hospital in Fort Wayne. Willing to risk their lives in the nation's service, they journeyed to Fort Ben to provide care.
By late October, influenza seemed to be loosening its grip on the city, and Hurty announced that schools and businesses could reopen on Nov. 4. During the month of October, nearly 3,300 flu deaths had been recorded in Indiana, and more than 3,000 children had been orphaned.
In 1922, Hurty resigned from the Board of Health to serve in the Indiana General Assembly, with the goal of improving public health around the state. He continued to teach at the medical school and served as a columnist for the Indianapolis News. He died in 1925.
It must be said that Hurty's legacy is not an entirely happy one. A strong proponent of eugenics, he had helped to enact the nation's first law providing for the sterilization of people deemed at risk for passing on undesirable characteristics to subsequent generations.
Yet his positive legacies are numerous. In addition to leading the city and state through the 1918 pandemic, he helped pass the nation's first comprehensive legislation on food and drug quality. Hurty Hall on the campus of the Indiana University School of Medicine is named in his memory.•
__________
Indy Beacons celebrates the history of Indianapolis in the year leading up to its 2021 bicentennial. Gunderman is chancellor's professor at Indiana University.
Please enable JavaScript to view this content.