Indianapolis tech startup Dronedek plans to demonstrate its smart mailbox technology—which is designed to accept packages from drones—for the first time publicly on Saturday when it's used to deliver hot wings to a food-eating contest in Lawrence.
The demonstration comes as Dronedek prepares a move to Lawrence, where it's renovating a long-vacant building at 4423 Shadeland Ave. into its new headquarters. Earlier this year, Dronedek announced it would expand its operations by hiring 85 people by 2025.
The company unveiled a prototype of its smart mailbox last year at the Consumer Electronics Show in Las Vegas. But officials said this will be the first time the actual product—which has been designed for commercial or residential use—will be shown off publicly.
It could go to market within the next year.
The patented mailbox is capable of accepting a delivery from a drone and then storing the package securely—and keeping its content hot or cold. Users, who are notified when a package arrives, use an app to open the mailbox for retrieval.
Dronedek founder Dan O'Toole said he "jumped at the chance" to show off the mailbox at the Lawrence Community Safety Day, where city police and firefighters will be facing off in a hot-wings-eating contest.
"We couldn't dream up a more fun way to demonstrate the viability of this technology than with hot wings," O'Toole said in a statement. "First, we're giving back to first responders who keep us all safe, and second, who doesn't love the idea of pairing hot wings with airborne delivery?"
The hot wings delivery is planned for 11:30 a.m. with the competition set to begin at 12:30 p.m. The event takes place at Lawrence Fire Station 40 at 9530 E 59th St.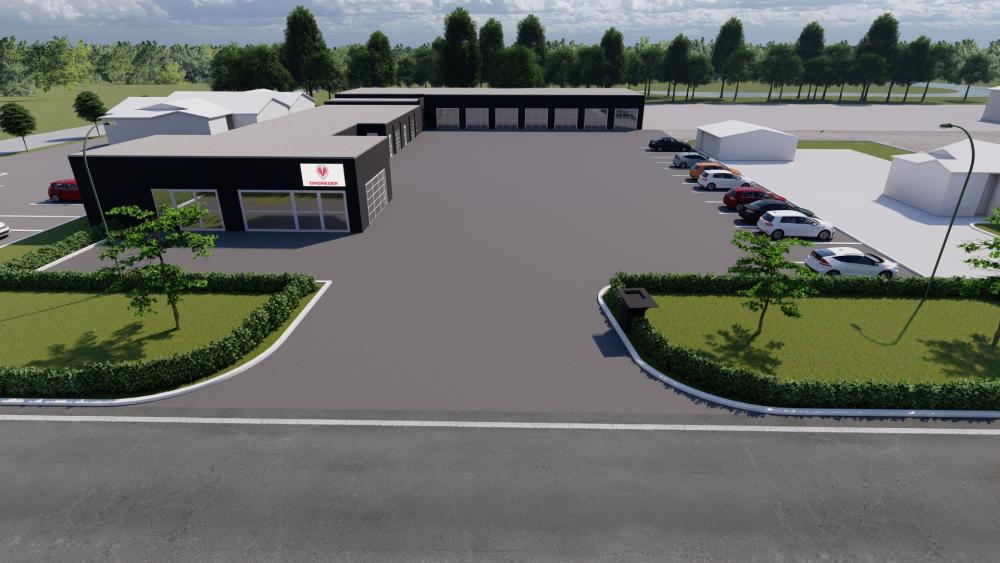 O'Toole said he expects the mailbox, which is about 50 inches tall and 30 inches wide, to initially be used for commercial deliveries, probably in office parks and commercial spaces. He said the mailbox is designed to accommodate the majority of packages that are delivered in the U.S., which average less than 5 pounds.
The mailbox also includes a mail slot for traditional U.S. Postal Service delivery.
Dronedek has raised more than $5 million from a combination of angel investors and a crowdsourcing campaign, which is ongoing.
Please enable JavaScript to view this content.