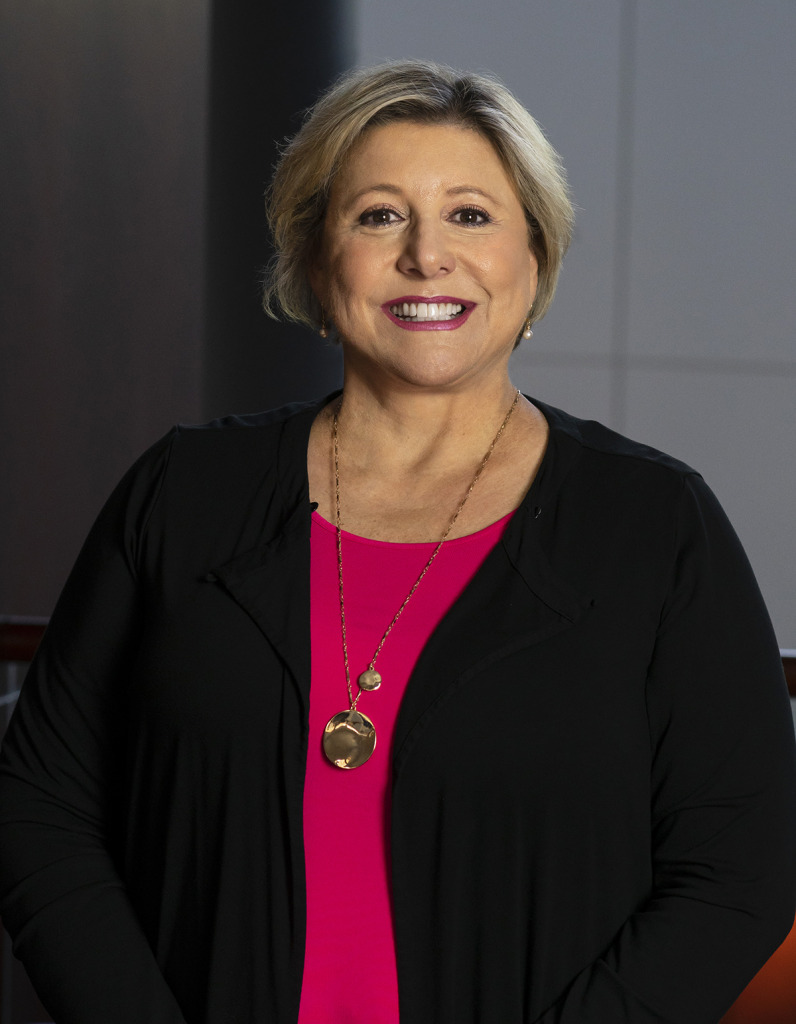 Ann Murtlow has had two careers, and she's made headlines in both. A decade ago, Murtlow made a high-profile transition from leader of Indianapolis Power and Light to head of the United Way of Central Indiana, with a brief stint in between at her own consulting firm. In January, Murtlow announced plans to retire in June.
She hopped on the phone with IBJ to talk about her career switch, what it's been like to direct one of the Indianapolis area's best funded and most powerful philanthropic groups, and what's next.
Why did you switch sectors?
I've always felt that I worked in a mission-based sector. Electricity is so fundamental to our quality of life … that I always felt it was really important to do it well. And I feel the same way about human services. So many people depend on what we do, and the success of our community, as well as the success of individuals, really depends on our ability to come together as a sector and help people help themselves.
What's something you're proud of?
We have taken a 100-year-old organization and made it more nimble. … It was that capability that allowed us to jump into action when the COVID pandemic hit. The community response to that was [the COVID-19 Community Economic Relief Fund], which raised about $28 million for our seven counties. We were able to deploy that very quickly with our partners.
What did you change to become more nimble?
It was the installation of a culture, essentially, that allowed us to be constructively critical about everything that we were doing and work together to become more efficient and more effective. And then having this mindset that we want to be able to lean into change.
Do you have any disappointments or regrets?
When you're taking chances … things aren't always going to look the way you want them to, but I can't think of anything substantial that I would've done differently. What we did was hard. We changed the way we did our funding. We realized that we could not be everything to everyone, and so we really focused on helping the population in our seven-county area that is living in poverty or is one step away from poverty.
What's something you led that you'd like to see continue?
It'll be up to the board and new leader … but we're very excited about our focus on poverty, and those who are working and still can't make ends meet. It's bringing the sector together … to address the needs of families, and all generations in those families.
What's retirement going to look like for you?
I only have two speeds: "on" and "off." And "off" is when I'm sleeping. I'm 100 miles an hour when I'm working. And it is tiring. I give the job my all. So it's time to do some other things. I have two adult children. They don't live in Indy, and they're in important stages of life, [so] I want to spend more time with them. My husband and I haven't done any traveling in the last couple of years, and we're really interested in doing that.
Do you have a dream destination?
Oh, yes. We're going to Greece for two weeks in September. … But we would like to go to Australia, New Zealand and Bora Bora, which are all in the same general part of the world but [are] very far away from each other. In order to do it right, you need to do a long trip. So we will start planning.•
Please enable JavaScript to view this content.