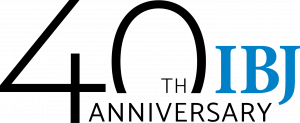 IBJ is turning 40 this year—and you're invited to help us celebrate.
In the coming weeks, we'll be seeking your input to identify the 40 most influential people in central Indiana over the last 40 years, to identify the top stories of the last 40 years and to dream up 40 great ideas to move our community forward in the decades to come.
We'll be unveiling the top newsmakers at a 40th anniversary celebration event Oct. 1, and we'll be incorporating all the reader input into a commemorative publication IBJ print subscribers will receive with their Oct. 9 issue.
Central Indiana has come a long way since a pair of entrepreneurs, John Burkhart and Mark Vittert, created one of the first business journals in the country in 1980.
Your input will help IBJ identify the leaders, both in the spotlight and behind the scenes, who helped the region blossom.
But this is no time to rest on our laurels. What does the region need to do to address its challenges and build on its strengths—elevating metro Indianapolis into the ranks of great 21st century cities? You can help us think big.
As part of our year-long celebration, we've created a 40th anniversary landing page at IBJ.com. Visit the page for a timeline of IBJ's history and register with IBJ.com to receive emails soliciting reader input and providing information about how to attend the anniversary celebration.
Thanks for helping us celebrate this milestone—and for reading IBJ!
Please enable JavaScript to view this content.