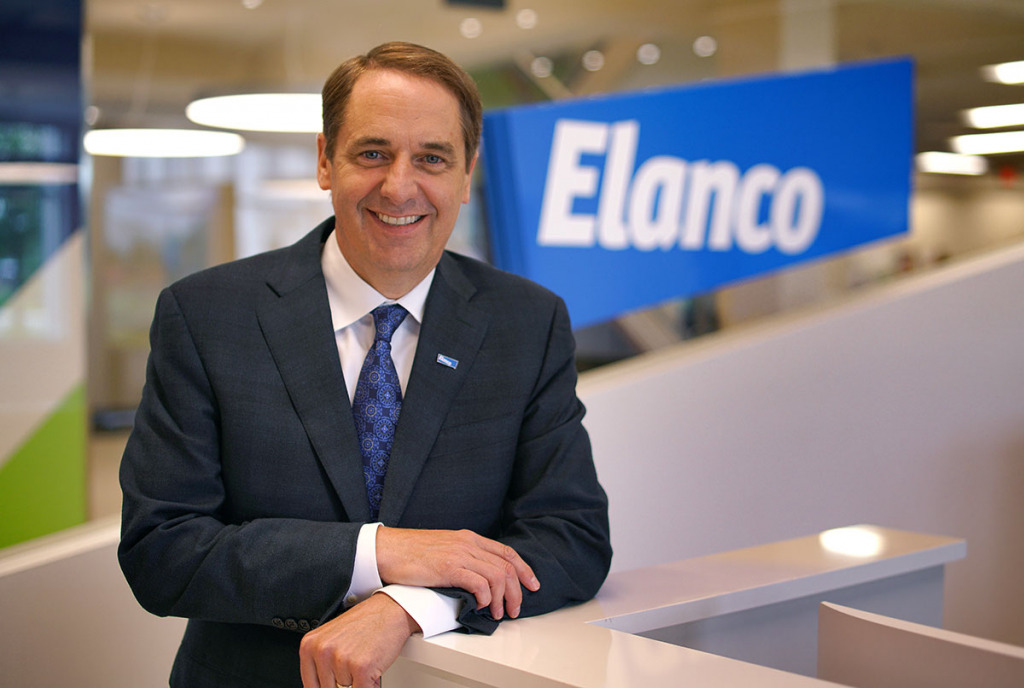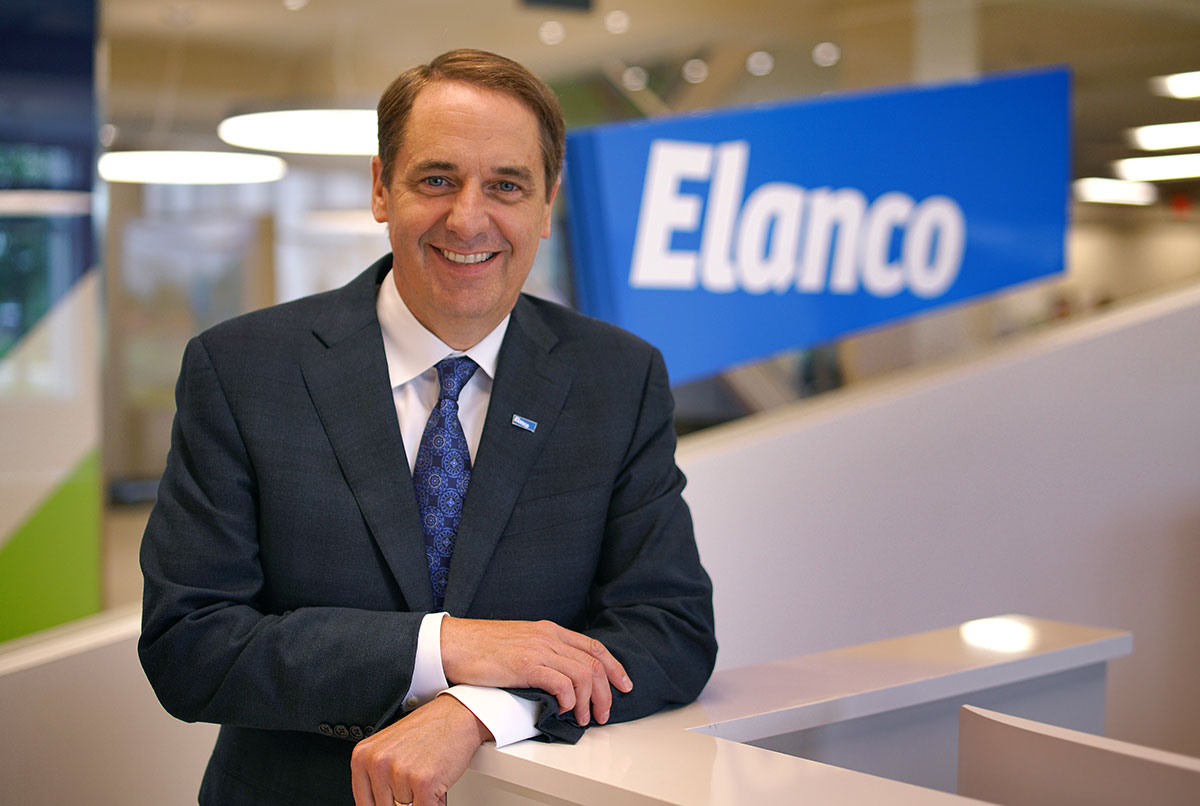 The leader of Elanco Animal Health Inc. is challenging city officials, businesspeople and civic leaders to take a hard look at the future of downtown Indianapolis.
Speaking during a luncheon hosted by the Economic Club of Indiana on Wednesday, Elanco CEO Jeff Simmons said he has had conversations with Mayor Joe Hogsett and several business leaders in recent weeks about the downtown's struggles with homelessness, infrastructure, talent attraction and retention, and real estate.
Elanco, currently based in Greenfield, last year broke ground on a new $100 million headquarters at the former General Motors stamping plant site near downtown Indianapolis, just west of the White River. It plans to complete the facility in the next 24 to 30 months. The complex is part of an overall $300 million investment Elanco is making in the state over the next several years.
The city has committed about $135 million in tax-increment financing bonds toward the project. About $64 million of that TIF package will go to Elanco via a project fund, with $51 million going toward public infrastructure improvements and another $20 million used for financing and debt.
Simmons said downtown's largest priorities should be centered on three areas:
— Disrupting "pockets of poverty" downtown and solving homelessness issues;
— Forgoing political points to focus on a more inclusive and inviting downtown business and living environment;
— and bringing in more downtown attractions focused on cultural and community events and activities.
"There are many things going right in the city—I want everyone to know that and hear that from me," Simmons told more than 300 luncheon attendees. "We have significant realities that if we're going to make Indianapolis a destination for talent, companies and innovators, not to get them to visit but to relocate .. We've got work to do."
Simmons proposed that businesses, not-for-profits and public entities all take a deeper interest in downtown by designating senior executives to lead individual efforts on downtown immersion and engagement. He said all parties need to have an aligned agenda to get the ball rolling—potentially starting with tackling homelessness.
Simmons said he considers the topic of homelessness a "values issue" that should include a holistic look at increasing quality of life for those living on the street, including long-term housing solutions, food, health care and mental health treatment.
"It's something that we believe is critical, first for the people who are on the streets and, second, the ability of what it can do for our city," he said. "That's something that I think could start to change downtown Indianapolis the fastest, for the right reasons, starting with the people."
Additionally, the city should look at areas where it can succeed in attracting more of the things at which it's already been successful—conventions and sporting events, academic programs and businesses focused on health care and agriculture and life sciences, he said.
"We have no time for finger pointing. We also don't have time to be too 'Hoosier nice.' We have to challenge, we have to be able to … speak directly," Simmons said. "We need less accolades and a little bit more accountability.
"Elanco is ready to be a catalyst, to be part of this. We're committed. We're extremely thankful to what's been done by the state and the city for us. We've got the right organizations and structures, we got great leaders of those organizations. We don't need to invent something new: we need to collaborate with what we have."
He said he believes that most downtown business owners and executives are in agreement that the city is "at a critical juncture," but added that he believes "there needs to be another gear—another level of urgency" to improve the downtown area over the next two years.
"I think anything that matters, you get after it, and a lot can be done in 24 months in the state of Indiana with the way we work," he said. "It's the most collaborative state and community I've ever been part of—and I'm in a lot of them with our company. When we put our minds to something with a timeline, across public, private and nonprofit [entities], things will happen."
A spokesperson for Hogsett confirmed the mayor spoke with Simmons on Tuesday by phone.
"Mayor Hogsett welcomes the comments from Jeff Simmons and shares his urgency about creating a safe, prosperous, equitable future for downtown," Mark Bode, director of communications for the city of Indianapolis, said in an email to IBJ.
Bode pointed to various ongoing initiatives undertaken by city officials to promote downtown, including a $3.5 million partnership with Downtown Indy Inc. focused on safety, cleanliness and outreach to home-challenged individuals; the city's three-year, $150 million violence reduction strategy; and ongoing efforts to reposition city-owned real estate like City Market East and the future redevelopment of Circle Centre Mall.
City officials "know that the future of downtown will be shaped by the businesses and universities that help us attract and retain talent," Bode said. "But we know we can't do it alone. We welcome the participation of the private and philanthropic sectors to further these efforts, whether by supporting what's underway, advocating for change at the state level, or collaborating on new ideas."
Please enable JavaScript to view this content.