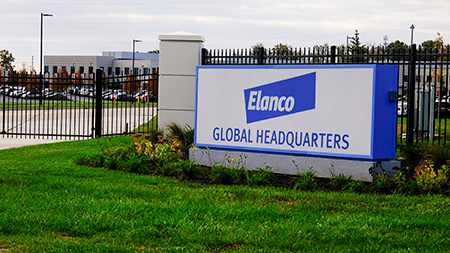 Greenfield-based Elanco Animal Health could reach an agreement as early as next week to buy the animal-health unit of German pharmaceutical giant Bayer AG, Bloomberg reported Wednesday.
The report did not say how much the deal would be worth. Elanco, a former division of Eli Lilly and Co. that went public last fall, has a market value of $12.3 billion. When news of the Elanco-Bayer discussions broke last month, financial news services published widely varying estimates of a purchase price for the Bayer unit, from $4.5 billion to $8 billion.
In Wednesday's story, Bloomberg said Elanco would pay at least part of the purchase price in stock, which would give Bayer a "significant minority stake" in Elanco.
Elanco declined to comment, calling the report a "marketplace rumor."
Bayer has been under pressure to divest assets and raise cash since buying St. Louis-based Monsanto Co. for $63 billion last year. In November, Bayer CEO Werner Baumann said the company would seek to sell its animal-health division, which has a diverse product line, including its best-selling Advantage flea, tick and worm treatment for small animals.
Such a deal would swell the size of Elanco, already the fourth-largest global player in animal health. Elanco's product line includes Interceptor Plus, a heartworm prevention for dogs, and Posilac, a hormone for dairy cows.
Earlier this year, Elanco paid $234 million to acquire Aratana Therapeutics, a Kansas-based startup that is developing medical treatments for dogs and cats. Elanco has grown rapidly through at least 10 acquisitions since 2007, including the $5.4 billion takeover of Novartis AG's animal-health unit in 2014.
Elanco had been part of Lilly for 64 years until it was spun off in September in a $1.5 billion initial public offering.
The only players larger than Elanco in animal health are Pfizer spinoff Zoetis, Boehringer Ingelheim and Merck.
The company has more than 5,000 employees worldwide, including more than 800 in Greenfield.
Please enable JavaScript to view this content.