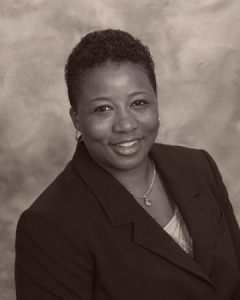 Indianapolis-based Emmis Communications Corp. on Tuesday announced that Taja Graham will replace long-time radio executive Bob Richards as its Indianapolis radio market president effective March 1.
The promotion will make Graham one of the few female radio market presidents in the state and only the second woman to hold that position at Emmis, which owns four of Indianapolis' top radio stations: news-talk station WIBC-FM 93.1, country station WLHK-FM 97.1, adult contemporary station WYXB-FM 105.7 and sports-talk station WFNI-AM 1070. It also owns Network Indiana, a syndicated radio content provider.
Under the transition plan, Graham will be promoted from vice president of sales to deputy market manager, where she'll work with Richards to prepare for becoming president March 1.
Following the transition, Richards, 58, plans to pursue other career interests. He told IBJ he hasn't determined what his next professional move will be.
"No full-time sandy beaches yet, but I'm hoping for some extended quality time on St. Pete Beach [in Florida] with my wife followed by time with the grandkids in Nashville, then back to the next chapter in my career," he said.
Graham, a Butler University graduate, has been with Emmis in a variety of radio sales and promotions leadership roles.
She is a graduate of the Radio Advertising Bureau's Mentoring and Inspiring Woman in Radio Rising Through the Ranks program and was an MIW Mildred Carter Mentoring Program Finalist.
"Bob approached us last year with this plan and strongly endorsed Taja to succeed him in the role," Emmis Chairman and CEO Jeff Smulyan said in a written statement. "Taja has been a huge part of creating our winning culture at Emmis. Her commitment to building and developing great teams is directly correlated with our top-ranked position in the Indianapolis market."
Richards has been with Emmis for 11 years, including that past three as market manager. He was previously an operations manager and program director at Emmis, Cumulus Media and Susquehanna Radio Corp.
Please enable JavaScript to view this content.