An Indianapolis-based respiratory medical device maker is scrambling to keep up with a skyrocketing number of orders from the COVID-19 pandemic.
Engineered Medical Systems Inc., which makes emergency airway kits, tracheostomy tubes, continuous positive airway pressure masks and other respiratory management products, says orders have soared 600% in recent months.
As a result, the company is trying to hire an additional 30 assembly workers and is expanding into 7,000 square feet next door to its office and factory at 2055 Executive Drive, near the Indianapolis International Airport.
"The people in our factory have been working overtime since basically the beginning of March," said Andy Shurig, executive vice president. "We're just trying to keep up with it all."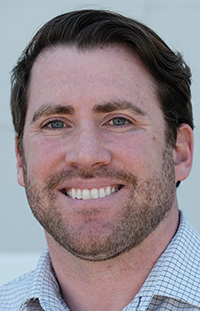 Due to the spike in demand, Engineered Medical has a back order of 60,000 units. Customers for the respiratory products include the Mayo Clinic, Johns Hopkins Medical and Massachusetts General Hospital.
"We're looking at doing everything we can to make 3,000 kits a day," Shurig said. "Doing the math, it will take a month to catch up."
In ordinary times, the company sells its products to ambulance companies and hospitals for patients with asthma, congestive heart failure, chronic obstructive pulmonary disease and other ailments. But, in recent months, it has been swamped with orders related to the coronavirus. Orders are coming in from around the world.
Doctors and emergency medical responders are using the company's disposable airway pressure masks on COVID-19 patients because the devices have high pressure flow and can deliver varying levels of oxygen, Shurig said.
"Our sales team, engineers, marketing team, and accountants are now working shifts on the assembly line with our production team, just to do our part when we are not answering frantic clinical calls," Shurig said.
The company, owned by brothers Brad and Jeff Quinn, was formed in 1985. The family started its original business in 1931 as a car parts manufacturer, but switched over into medical devices after much of the automotive industry left Indiana.
Engineered Medical Devices ranked as the 11th-largest medical device company in Indianapolis in 2018, according to IBJ research, based on having 102 local employees. Shurig says the company now has 120 workers in Indianapolis, and another 40 to 50 at other locations in Baltimore and Malaysia. The private company declined to disclose revenue.
In addition to making respiratory devices under its Pulmodyne brand, it produces medical equipment under other brands for a range of outside medical device companies.
The company has seen peaks and dips in demand before, including during the Middle East Respiratory Syndrome outbreak in 2012.
"But that was nothing compared to this," Shurig said. "What we're seeing now is unprecedented."
Please enable JavaScript to view this content.