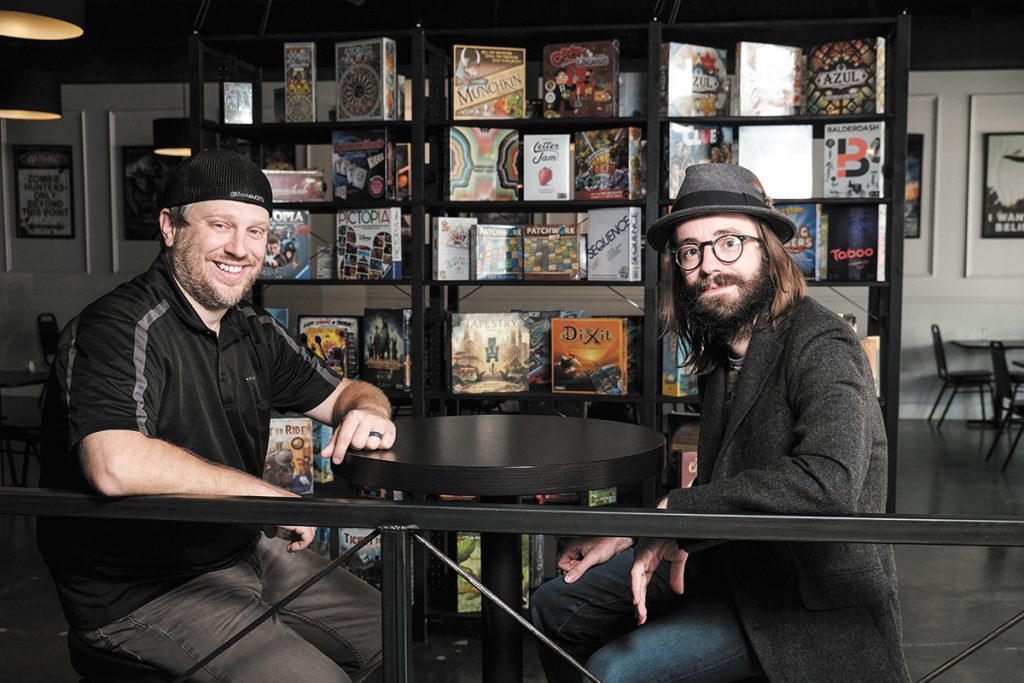 The owners of Moonshot Games, a game and puzzle shop with locations in Noblesville and on Mass Ave, have big ideas that go way beyond running a couple of local retail stores.
Serial entrepreneur Jayson Manship, 38, of Noblesville and his business partner, Kenton Jacobsen, 32, of New York City, are also launching a delivery service they say can help local independent retailers compete with Amazon.com and the big-box stores.
During the COVID-19 shutdown of the past few months, Moonshot Games became their laboratory for developing a free home-delivery service. Now, the partners are ready to roll out the service, whose working name is Fulfilled by Moonshot, to other small local retailers.
"Our core value, the thing we want to do, is serve the mom-and-pop business," Manship said. "We don't think there's anyone else doing this for business-to-consumer small businesses."
Fulfilled by Moonshot, which Manship describes as "a hyper-local delivery model," uses a fleet of third-party drivers to deliver merchandise to the homes of Indianapolis-area Moonshot customers. Deliveries take place on Mondays, Wednesdays and Fridays, and customers who order by 3 p.m. on those days can get same-day delivery.
Manship and Jacobsen are now betting that other local retailers will be willing to pay Moonshot for the service. They started reaching out to retailers last week to pitch them on the concept.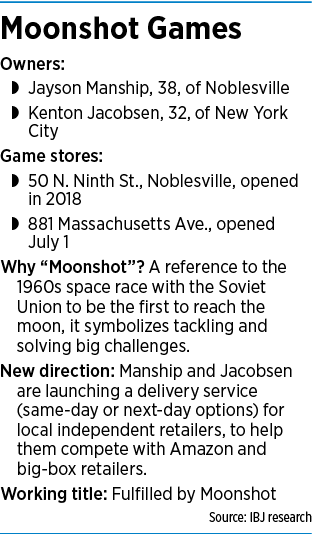 Among them is Point Blank Nutrition, a store in Carmel that sells vitamins and nutritional supplements and plans to start using Fulfilled by Moonshot for deliveries.
"I think this is kind of a great time for this," co-owner Travis Lee said.
Until a few months ago, Lee said, only about 10% of Point Blank's customers asked for delivery. But at the height of the shutdown, that rose to 50% or more.
And even after the pandemic subsides, home delivery will still be in demand, Lee predicted. "We definitely will always have the customer who comes in, but I think there will be a lot of people who see the convenience of it and like it."
Lee and his store manager have been making the deliveries themselves, which limits the number Point Blank can handle. "We can't scale that out," Lee said.
The store also offers customers free shipping with purchases of $50 or more. But for heavy or bulky items, it can cost the company as much as $18 to ship an order. "That's not a good deal for us," Lee said.
Manship and Jacobsen are planning a usage-based pricing model with volume discounts for heavier users of the service. They're still working out the final numbers, but Manship said businesses that use Moonshot for five or fewer packages per month will likely pay $10 per delivery. The pricing model has six different fee levels based on delivery volume, with the heaviest users paying $3 per delivery if Moonshot delivers more than 500 packages for them in a month.
Lee said he expects Fulfilled by Moonshot to "definitely" be cheaper than the model Point Blank is now using, and it will allow the store to expand delivery beyond its current 10-mile footprint.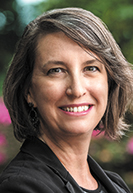 Retail expert Nikki Baird, vice president of retail innovation at Atlanta-based retail technology company Aptos Inc., said she's unaware of other delivery services that specifically focus on small retailers, as Moonshot plans to do.
But delivery service is important for retailers of all sizes, she said.
"Amazon has really set customer expectations for free two-day shipping, or in some cases, free one-day shipping," Baird said. "Every retailer, big or small, has to deal with that customer expectation."
Successfully operating a last-mile logistics service is tricky, she said, especially outside of big cities with high population density.
Evolving enterprises
Manship and Jacobsen have been friends since they met several years ago at a New York City business gathering, and their combined experience would seem to position them well for the task at hand.
Manship is also co-founder of an online marketing company formerly known as inSourceCode and now called Generation Moonshot. The company does website design, social media, search engine optimization and email communications for a range of political and business clients that have included the Indiana Pacers, the Republican National Committee and the Indiana Chamber of Commerce.
Jacobsen is the 49% owner of both the retail stores and the marketing firm, with Manship retaining the other 51%. The same ownership structure will be in place for Fulfilled by Moonshot, which the two are setting up as a separate business entity.
Manship also is a co-owner of Nameless Catering, an Indianapolis-based company whose customers include numerous local tech companies. He was named to IBJ's Forty Under 40 list in 2013.
In 2016, the marketing company was moving from elsewhere in Noblesville to a two-story building on the town's downtown square. The marketing firm would occupy the second floor, and Manship was searching for something to put on the first floor. He settled on a game shop: It would be a community-focused business that would draw people downtown, but the store would also function as a sort of laboratory where he could learn about running a retail business, including marketing and distribution.
Moonshot Games opened in 2018. By the end of that year, Manship had scaled back his marketing company to become a solo operation, helping his handful of employees find new jobs elsewhere.
Meanwhile, Jacobsen was working as a computer engineer for Conde Nast in New York. His job involved developing and managing the company's websites and other digital assets. By 2017, he was the director of engineering for Conde Nast properties Vogue, Glamour and GQ.
But the media industry, and Conde Nast in particular, was experiencing turbulent times and layoffs. Jacobsen was spared, but his department suffered cuts and he didn't like where things were headed—so he started looking for a new job.
Manship pitched his friend on buying into Moonshot as a partner, with the goal of growing the business.
Jacobsen said he'd been looking for a change from the publishing industry, so he was open to Manship's idea. "It was a pretty easy sell."
Jacobsen left Conde Nast in March 2019 and started working on Moonshot. He still lives in New York with his wife, and travels to the Indianapolis area for about one week per month.
The partners were busy figuring out a myriad of details, including how to select the right products and manage inventory for the physical store. They were also learning how to use online platforms like Facebook and Discord to build communities where customers could gather for online game play, providing a digital version of what they might experience if they had gathered in person.
Shifting gears
Then COVID-19 tossed them a curve ball.
Not knowing how long Moonshot Games would be forced to remain closed, Manship cleared out the Noblesville store, took all the inventory home and invited his store manager to live with him and his family for 45 days so they could continue to sell products.
Meanwhile, Jacobsen built a Moonshot Games website in 48 hours so the store had an online sales platform.
Now, customers could order games and puzzles online and either pick them up at the store, have them delivered for free or pay for shipping.
The website caught on right away. Part of that, the partners guess, might have been because, in the uncertainty of the moment, customers felt more comfortable shopping local. "We're not just another drop-shipper, a faceless seller on Amazon," Jacobsen said.
The delivery service was also a huge success, Manship said, and it helped Moonshot Games achieve profitability for the first time in June—several months earlier than expected. At the height of the shutdown, Moonshot Games was making up to 100 deliveries a day.
For the first few weeks, Manship, his family and his store manager made the deliveries themselves. Then, Manship hired Delivery Drivers Inc., the same third-party service Nameless Catering uses. Drivers are independent contractors who use their own vehicles.
Now that Moonshot has reopened, its delivery service isn't as busy. On an average day, the retailer does about 20 home deliveries.
But the immediate success of the delivery service convinced Manship and Jacobsen that other retailers would also be interested in it.
Their initial goal is to get 100 deliveries a day—at that scale, the two said, in-person delivery becomes cheaper than shipping costs.
Fulfilled by Moonshot could handle 500 deliveries a day before it would need to scale up its resources, Manship said. Eventually, Fulfilled by Moonshot could expand to Lafayette, Bloomington, Fort Wayne and other Midwestern markets.
The scale-up might prove challenging, a local business professor predicted.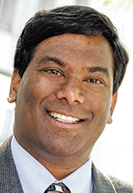 "It's not an easy thing to do," said Mohan Tatikonda, a professor of operations management at Indiana University's Kelley School of Business at IUPUI.
A small-scale delivery company can operate profitably, Tatikonda said, but as it grows, it might need more drivers, bigger vehicles and more careful delivery-route planning.
Another challenge is that, if a business like this does succeed, competitors will move in.
"If this is profitable or differentiating in a big way, then the other guys are going to go in and take it," Tatikonda said.
For his part, Manship said he and Jacobsen are convinced that Fulfilled by Moonshot can provide a vital tool for independent retailers.
"Right now, Walmart and Amazon are just eating the world," Manship told IBJ last month. "We feel strongly that we're doing great things here."•
Please enable JavaScript to view this content.