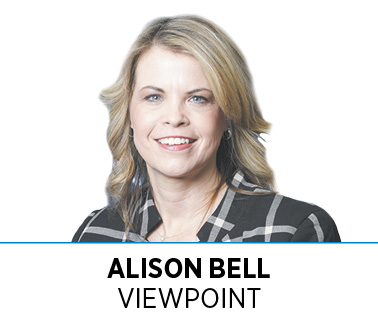 Our society already relies on the internet for education, jobs and personal needs, yet 666,000 people in Indiana live without access to high-speed internet.
The onset of the novel coronavirus and the ripple effect of social distancing measures, rising unemployment, and widening gaps in social and racial equity have brought the need for reliable, affordable internet access to the forefront. It is time to recognize that equal access to high-speed internet is essential in both rural and urban settings across our state and urgent action is needed to shrink this digital divide.
Sixty-five percent of Americans are worried they will lose their jobs as a result of the pandemic, and in May alone, unemployment tripled for Black Americans to 16.8%, according to the U.S. Labor Department. Communities of color are being hit disproportionately hard by COVID-19, with census-tract data showing that some hot spots for the virus are in predominantly low-income, Black neighborhoods, causing both health, social and economic turmoil in these areas.
Now more than ever, it is abundantly clear that access to high-speed internet should not be considered a luxury or an advantage. It is a necessity. Much like utilities, high-speed internet has become essential to meeting basic needs and quality of life.
The digital divide directly hampers progress toward social, economic and racial equity. From seeking jobs to health care to furthering education, the uncertainty and concerns related to the pandemic are exacerbated without easy access to connectivity.
As unemployment remains high, career-readiness is increasingly relevant. An estimated 750,000 Hoosiers have some college but no degree, effectively limiting employment options. From 1980 to 2015, occupations requiring a higher level of job preparation grew 68%, and it's estimated that, from 2016 to 2026, the number of jobs requiring a bachelor's degree will increase an additional 10%.
How many could earn or finish their education if only they had access to high-speed internet? It should be widely understood that online resources are required to retool and upskill, and high-speed internet access is needed to do so.
Higher education institutions are limited in their ability to expand access to education to those who would benefit most if equitable internet access isn't addressed. To undertake these personal, education, economic and workforce development needs, there needs to be a baseline level of accessibility.
Western Governors University is supporting legislators across the country to advance bills, like Gov. Holcomb's Next Level Connections program, that address this crisis and vow to increase high-speed internet access and provide support to those without a connection.
Through the lens of the pandemic, it's clear that our education institutions must be prepared for the unexpected, to adjust and be mobile, to be accessible to more communities, without sacrificing quality. While the spread of the novel coronavirus has been felt by all and made its mark on the health of our economy, it has not limited our resolve at WGU Indiana to increase access to education to underserved populations. Rather, it has strengthened it.
I am urging communities across the state to be more vocal about the need for equal access to broadband internet, to support organizations likeEveryoneOn, and to communicate with our representatives and leaders who are taking action to find solutions to shrink the statewide digital divide.•
__________
Bell is the chancellor of Western Governors University Indiana.
Please enable JavaScript to view this content.