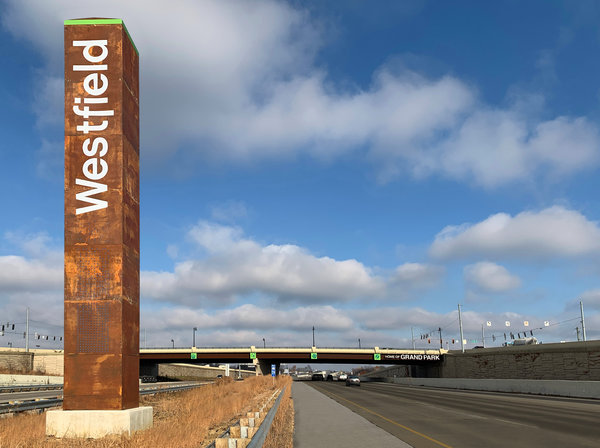 A $30 million sports facility combining indoor and outdoor pickleball and tennis courts with fitness services is slated to be built north of Grand Park Sports Campus by 2024.
Westfield-based EdgeRock Development LLC  anticipates building the 150,000-square-foot sports and mixed-use facility on a 25-acre site on the north side of 191st Street by the end of 2024.
The Grand National Pickleball Center will be a part of EdgeRock's 157-acre Woods Robinson Briggs Planned Unit Development, which was approved in March to allow for the farmland to be developed with a church, single-family housing, commercial and mixed-use buildings, a park and a sports tech building.
As proposed, the center will have 36 indoor and 16 outdoor pickleball courts, 12 indoor and 18 outdoor tennis courts, a 15,000-square-foot fitness center, an indoor running track, a CrossFit center, spa and medical services and room for a restaurant, meeting and co-working space.
"Our purpose and desire is to create a very special place that will complement Grand Park in many ways," said Jim Ake, a former longtime Westfield council member who is consulting on the project. Ake was former president of Westfield Community Development Corp.
Pickleball is considered one of the fastest-growing sports in the United States, and many parks and recreation departments are adding it to their sports programming.
Ake said the private operation will be membership-based, with different levels for families and individuals. Aside from those daily operations, he said national and regional training camps and leagues, corporate events and other activities will likely use the space.
"We want to serve the needs of a multi-generational audience with the services they need," Ake said. "It's important to have those services to keep athletes in top performance."
The planned facility would be just across the street from the 360,000-square-foot Grand Park Event Center, but Ake doesn't think the facilities will be in competition.
"I think the two will be complementary," he said. "We think, with a smaller convention facility, there's need for a more intimate space. We just feel this is a niche that will help fill out the idea of the family sports and recreation capital of America."
EdgeRock has several other ongoing projects in the works, including Grand Universe. The new project has had its zoning approved, but is still in its fundraising stage.
Please enable JavaScript to view this content.