Westfield-based EdgeRock Development is slowing its rollout of ambitious commercial projects while turning to residential development as a way to support those signature endeavors.
That means putting on hold an entertainment space near its planned Grand Universe project—which it's developing with Purdue University and the Link Observatory. And EdgeRock is knee-deep in a feasibility study that will determine the viability of an event center proposed for its Grand Millennium project at U.S. 31 and State Road 32.
But that's not an indication the company is slowing down overall. Instead, its founders say, they are pushing forward in adapting to changing trends and to the pandemic's impact on restaurants, retail and entertainment venues.
Austin Dalton, 26, who founded EdgeRock five years ago with his father, Managing Director Birch Dalton, 61, wants the company to bring more of its construction in-house and to focus on the residential work at its developments, rather than spinning that off to other firms.
"We're probably going to back off getting involved in new commercial projects, to nurture the ones we've got," Birch Dalton said. "We won't miss opportunities, but for the size of the projects we've got, we probably need to focus on what we have."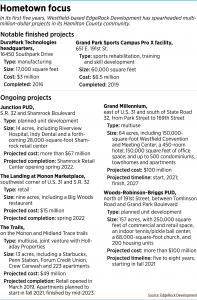 The Daltons formed the commercial development firm to facilitate the sale of the local school system's football stadium and rezone the property near S.R. 32 and Shamrock Boulevard for commercial development.
Having no formal development experience between the two of them, Austin Dalton persuaded his dad to look at the early success of the Riverview Hospital built on 14 acres along U.S. 31 and realize that the city's growing population was outpacing its services, creating a key niche to fill.
"Growing up, a lot of people always said there's nothing to do here except go to a friend's house on a Friday night and play video games," Austin Dalton said. "That's when I realized there was more in town that Westfield could offer."
Birch Dalton previously worked as a stockbroker and in manufacturing, but he said the experience that best equipped him to leave retirement and become a "reluctant developer" with his son were relationships he forged as a local coach.
"It's just one of those things that have evolved," Birch Dalton said. Austin "is really a quiet guy, and he's good at grinding out certain aspects of a deal. He finds ground as good as anybody, and he looks at the path to progress. I've got a little more affinity for talking to people."
To Austin Dalton, a Westfield High School graduate now pursuing a business degree through Purdue Global University, the idea was simple: Where there are people, there are people who want to do something.
Shift in thinking
Westfield certainly has a growing number of people. The U.S. Census Bureau reports the city's population has increased nearly 45% since 2010, from just over 30,000 to an estimated 43,650 in 2019.
Under that premise, EdgeRock has amassed hundreds of acres and filed rezoning petitions for properties across Westfield to make way for uniquely positioned projects.
The father/son duo helped launch the $6.5 million Grand Park Sports Campus' Pro X facility in 2019. The 60,000-square-foot sports rehabilitation, training and skill development center is just one of several EdgeRock Projects near Grand Park.
Its $100 million Grand Millennium proposal was designed to include a 150,000-square-foot convention and meeting center, a 450-room hotel, 150,000 square feet of office space, and up to 500 condominiums, townhomes and apartments.
But now, Birch Dalton said he's reconsidering that office space and is conducting the feasibility study about the event center. Other parts of the project—including the residential portions—are still in the works.
The company's Link project at Tomlinson Road, from 186th to 191st streets, includes a partnership with Martinsville-based Link Observatory for a $32 million space-science center called Grand Universe. That part of the project is advancing with support from Purdue University.
But the development was also to feature a $15 million, 180,000-square-foot entertainment center with a laser tag venue, jump park, bowling alley, indoor/outdoor go-kart track and driving school.
Birch Dalton said the entertainment center is on hold because of the havoc the pandemic has wrought on restaurant, retail and entertainment.
"We love the site, but I'll tell you—with Dave & Buster's having problems and the movie theaters—it's a tough industry," Birch Dalton said.
"There's a big shift in the thinking on what you build, how you build and who are your users," he said. "Sometimes, even well-run companies get painted with the brush of an industry."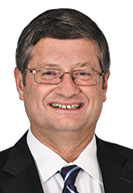 Birch Dalton said he's increasingly heard other commercial developers, particularly those who build restaurants, are having a hard time as lenders grow more and more cautious.
John Tanselle, a partner with the Indianapolis offices of Chicago-based law firm SmithAmundsen, said banks that traditionally finance commercial developments are now looking at speculative projects with caution.
"Banks are obviously drawing back a little and are conservative in looking at the credits they have," Tanselle said. "But the banks need to make loans to make money. Their investment portfolios in this environment aren't making enough to make them happy, so they need that lifeline."
Tanselle said financing a traditional office building would be risky, but a bank might agree to a loan for a commercial strip center or office space with identified tenants. He said banks are more willing to make the safe bet on housing projects that take advantage of the current hot market and low interest rates.
Has that slowed EdgeRock's development deals?
"Without a doubt," Birch Dalton said. "It's hard to build a project that, theoretically, when it was built it would be closed. In today's environment, you do have to work a little harder and explain it a little deeper."
Right mix of land, people
Though it will be a departure from EdgeRock's reputation, the focus on housing won't be entirely unfamiliar territory for the firm. Many of EdgeRock's proposed developments include a portion for outside developers to build homes.
"We've been fortunate, Austin and I, to have great relationships with great banks, architects and engineers that have helped us through a lot of this," Birch Dalton said. "But we're going to have to continue to walk before we can run."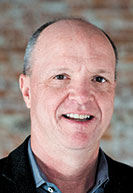 Indianapolis-based Holladay Properties Senior Vice President Chris Wilkes said, in addition to partnering with EdgeRock on a mixed-use project on the southeast corner of S.R. 32 and Oak Ridge Road called The Trails of Westfield, he has another connection to Birch Dalton; Dalton coached his son's eighth-grade basketball team.
"I've always thought highly of Birch as a person. He's enjoyable to be around," Wilkes said. "He always has an ambitious approach, and he wants to bring something special to Westfield. He aims high, and I've always admired that about him."
That's part of the reason why, when Holladay was building the Hampton Inn immediately east of The Trails, Wilkes kept an eye on the project. Eventually, EdgeRock and Holladay partnered to construct a 223-unit multifamily project at The Trails scheduled to start next fall.
Birch Dalton "really has almost a bloodhound-type way of finding really interesting land opportunities," Wilkes said. "He sets those land opportunities up for people, for other developers and end-users … . We bring the ability to bring projects out of the ground and go vertical with them using our resources."
Westfield Mayor Andy Cook also said Birch Dalton—and by extension, EdgeRock—is skilled at assembling a mix of people and land to execute unique projects. He said many of those planned near Grand Park play into the sports campus's vision to attract a strong commercial tax base.
And he credited EdgeRock with helping drive development near the intersection of U.S. 31 and S.R. 32.
"EdgeRock really took some risks in the beginning with developing the first quadrant of our major interchange," Cook said. "That whole area is under intense, high-quality development, and EdgeRock helped start that. We're very pleased to have—especially a local resident—involved in these things."
Dalton said he's confident EdgeRock will have no problem diving deeper into residential development, property management and construction.
"Westfield is kind of our sandbox," Austin Dalton said. "It's my vision to build a community with a long-term approach."•
Please enable JavaScript to view this content.