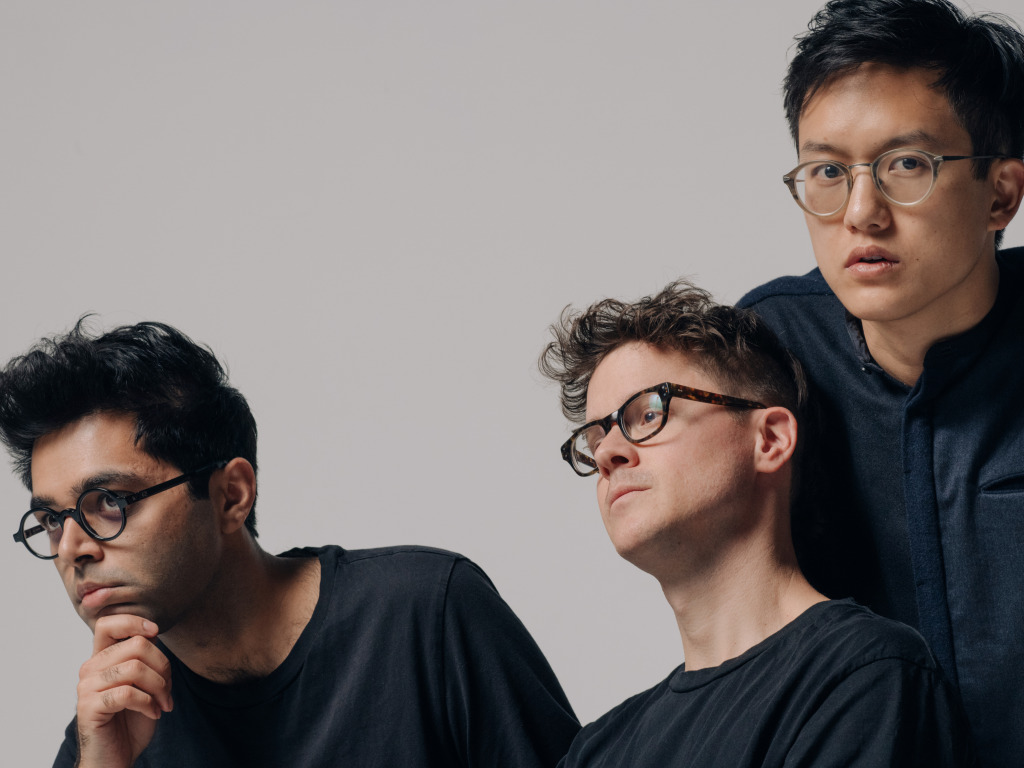 Indiana University alum and new Indianapolis resident Ryan Lott is an experienced film composer, but writing the score for "Everything Everywhere All at Once" posed a challenge unlike anything he's tackled in the past.
The live-action multiverse movie that opens locally this weekend sends a character portrayed by Michelle Yeoh into unexpected parallel timelines that are making viewers laugh at the absurd, cry at the deeply emotional and cheer at exhilarating action sequences. In other words, Lott needed to write music to suit everything, everywhere, all at once.
Son Lux, the experimental music trio founded by Lott, is credited as the film's composer. Lott collaborated with bandmates Rafiq Bhatia (guitar) and Ian Chang (drums), and there was plenty of work to go around.
New Son Lux music is heard during 110 minutes of the film's 139-minute running time. Movies generally feature 20 to 80 music "cues" or individual compositions. "Everything Everywhere All at Once" exceeded 100.
"The cue sheet was like looking at four movies," Lott said. "I thought, 'How am I going to do this?' "
Co-directors Dan Kwan and Daniel Scheinert, known professionally as Daniels, initially intended to use existing Son Lux music for the film. Eventually, older tracks were replaced by new music.
"We went on a journey as a band, both collectively and individually, where we slowly discovered all these different versions of ourselves that were kind of great and that we really enjoyed," Lott said during an interview following a recent screening of "Everything Everywhere All at Once" at Kan-Kan Cinema and Brasserie, 1258 Windsor St. The movie will screen at 7:30 p.m. Thursday at Kan-Kan, and it will open Friday at eight more central Indiana theaters.
Since its March 11 premiere at the South by Southwest festival in Austin, Texas, "Everything" has been a hit with critics and the general public. At social media platform Letterboxd, where people share opinions about movies, "Everything" is the highest-rated feature film in the website's 10-year history.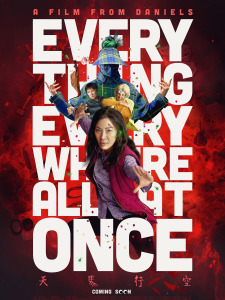 Beyond working with Son Lux band mates Bhatia and Ian Chang, Lott worked with David Byrne, Mitski, Andre Benjamin of Outkast (who played flutes) and Randy Newman on the film's score. In the "Everything" story, Newman supplies the voice to a raccoon who serves as an homage to the culinary-gifted rat of 2007 Pixar film "Ratatouille."
But before the story explodes in countless directions, "Everything Everywhere All at Once" begins in the cluttered, more-or-less mundane home of Yeoh's character, Evelyn, who lives above the laundromat she co-owns with her husband.
This scene, Lott said, required music that makes an impression before being tossed aside.
"You have to develop an environment of how this movie is going to feel, and then you essentially have to abandon it," Lott said. "Just like Evelyn has to abandon it."
During the pandemic, Lott moved here with his wife, Jennifer McQuiston Lott, a professor of modern dance and ballet who grew up in Indianapolis.
The members of Son Lux have convened locally to rehearse for a U.S. tour that launches later this month in Washington, D.C.
Lott credits "Everything Everywhere All at Once" for giving a "creative jolt" to the band.
"When we perform live now, one of the things we're doing—which is what this movie does—we're leaning into risk pretty hard," said Lott, who will perform with Son Lux June 2 at Fountain Square's Hi-Fi venue. "Which is something we've always welcomed to a degree, but I think now we are dedicated to the idea of infusing risk into our performances on a fundamental level."
Please enable JavaScript to view this content.