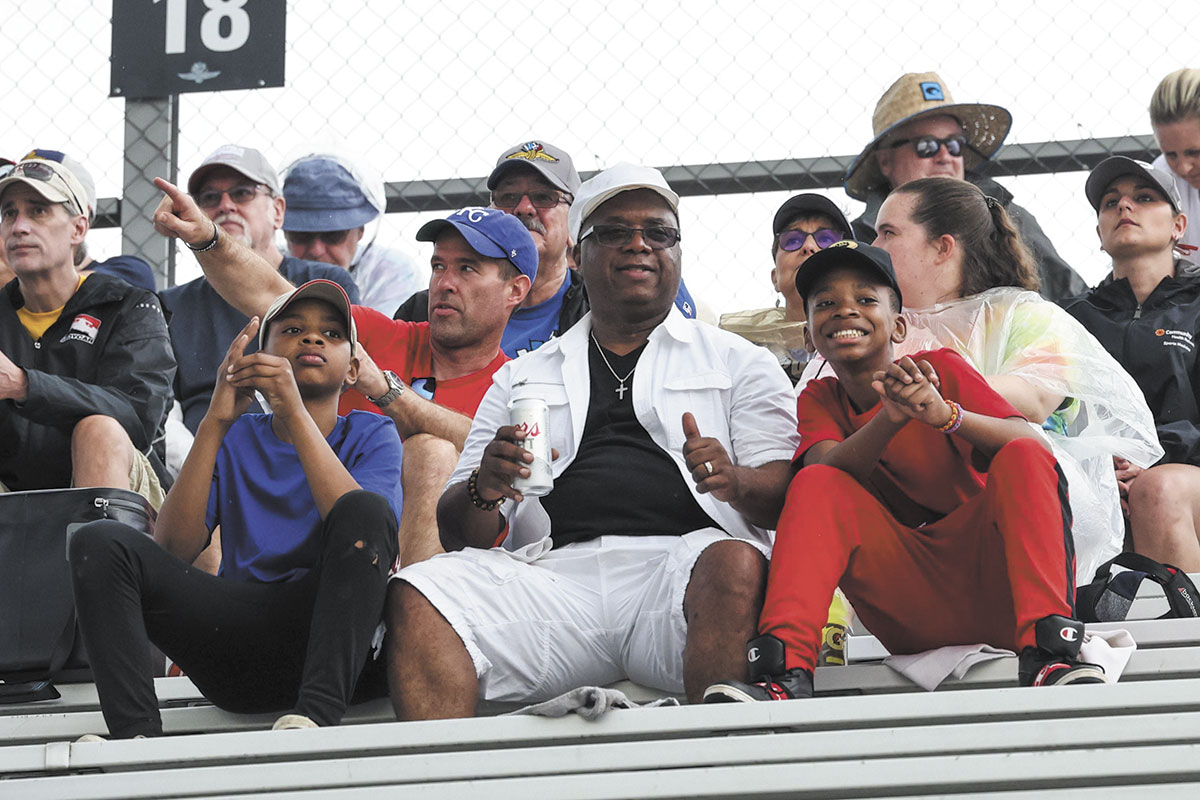 A few thousand kids visiting a racetrack that seats some 250,000 people might not sound particularly significant. Especially over the course of a month of festivities,
But when those kids are almost all people of color who have never set foot in the Indianapolis Motor Speedway despite living within a few miles of the world-famous track, it's a big deal.
That's why Jimmie McMillian, chief diversity officer for Penske Entertainment, which owns the track, gets a little wound up when he's talking about it—whether he's describing a crowd of young girls cheering for Beth Paretta, IndyCar's only female team owner, or hundreds of Indianapolis Public Schools students hearing from Ed Welburn, the first African American to lead design at an American automaker.
Too many Black residents in Indy see the track as "white folks stuff," McMillian told a group of business leaders gathered for an IBJ event at the track last week. "That is changing. Every time you look around, this place is becoming more reflective of the community we have and the community we want."
And for McMillian, the youth visits spread across several Fridays in May aren't only about building the next generation of race fans. More important, they are about exposing Black kids to the high-tech careers motorsports offers.
The visits are one part of a Penske Entertainment diversity effort called Race for Equality & Change, which it introduced in July 2020 and seeded with $1 million in the aftermath of George Floyd's murder in Minneapolis. The larger goals are to diversify the racing series' teams (including drivers and crews), hire more people of color as contractors and employees at the track and NTT IndyCar series, and expand the sport's fan base.
Since the initiative's rollout, Detroit-based Penske has expanded its supplier lists to include more minority-owned businesses, diversified its workforce, forged partnerships with organizations focused on underserved populations, backed programs focused on promoting motorsports as a career and helped launch two predominantly minority teams that compete in the IndyCar circuit.
Nearly two years in, experts and advocates say the track has made significant progress, but there's still much more to do, something McMillian is among the first to acknowledge.
"Everyone is committed to this, and it doesn't work without that," McMillian told IBJ. "Do we have more work to do? Absolutely. But the key is, we have the momentum to do it."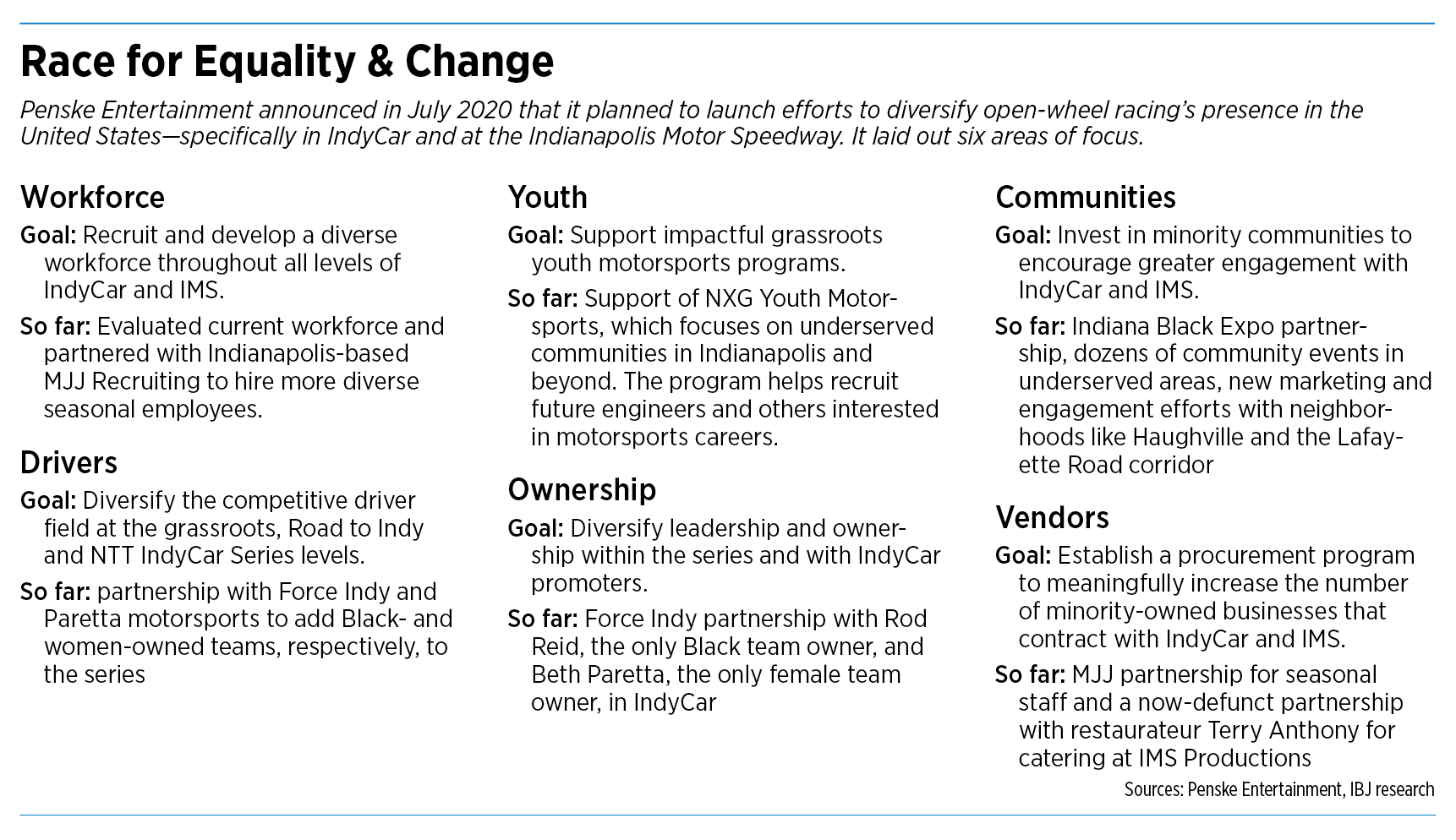 A shifting environment
As part of his initial efforts in 2020, McMillian worked with the Penske Entertainment human resources team to outline diversity goals and to make a concerted effort to look for more qualified individuals of color when making hiring decisions.
At the time he was hired, McMillian was the only Black person in the company's executive ranks, though four of the nine positions were filled by women. About 45% of the company's entire workforce is female, but only a fraction is non-white. Penske has since hired a chief talent officer who is a Black woman.
IMS in April announced a partnership with MJJ Recruiting, a Black-owned business that focuses on bringing more diversity to employers, to fill seasonal roles at the track in areas like maintenance, parking, safety and guest services.
McMillian said the efforts extend beyond recruiting, though. The track is looking for new ways to engage with a more diverse fan base through new and updated programming on race weekends and changes to menus and signage.
That includes big music events like the Carb Day and Legends Day concerts and performances in the Snake Pit and improvements to concession offerings. McMillian said adding bilingual signage to the track has also been considered.
"I like country music as much as everyone else, but I think one of the universal comments we get is, our music offerings have to be more diverse and our food has to be diverse," McMillian said. "We are thinking through how it can be representative of America—which is a blending of different cultures and opportunities—and not be afraid of losing our core fan base by being more diverse."
IMS and IndyCar have also been trying to bring more community events to the track to give people an opportunity to come in and see the facility. The track is near Indianapolis' historically Black Haughville neighborhood, but McMillian said many neighbors have never been inside IMS.
"Some people outright felt a fear of coming into this place, even though it exists on the cusp of Haughville—so many people from that neighborhood have never been inside this raceway," he said. "I find that to be troubling."
McMillian said the track has started hosting gatherings for the Indianapolis Urban League, La Plaza Inc. and LGBTQ groups. It also hosted the Indiana Black Expo's 50th Anniversary Gala last July.
"We've got to be more present and more visible, and we've got to say to the entire community, 'There's a place for you here,'" he said.
In fact, on Tuesday, the track hosted a naturalization ceremony where 33 people (representing the number of drivers in the Indianapolis 500) from 18 countries took an oath to be U.S. citizens.
IMS President Doug Boles told the group that Will Power, winner of the 2018 Indy 500, was born in Australia and in 2019 became a naturalized U.S. citizen, just as they were doing. "We're so proud of the opportunity to host you here today," Boles said during the ceremony at the base of the track's pagoda. "We're so proud of each of you, and we look forward to helping you along the way."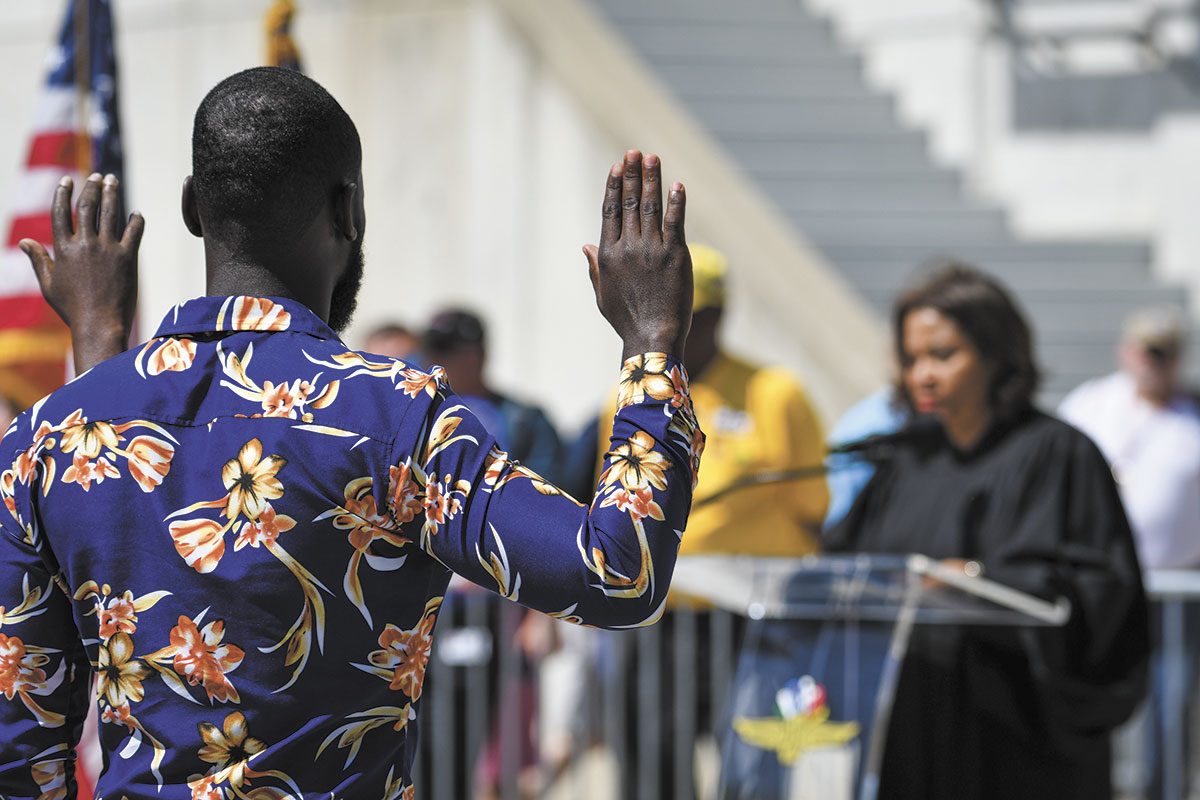 Growing opportunities
One of the most significant developments from the Penske initiative has been the growth in the company's relationship with Rod Reid, who is president and executive director of NXG Youth Motorsports Inc. The Indianapolis-based not-for-profit focuses on giving underserved children access to motorsports through a mix of classroom lessons and on-track experiences.
Reid has been involved in motorsports for 40 years, but he said the sport has a long history of excluding people of color—both intentionally and unintentionally. He said his program is meant to combat that by getting kids interested in racing at an early age.
Started in 2006 as Nexgeneracers, the program based at IMS generally serves local youth aged 11 to 21 through three programs, all with a focus on science, technology, engineering and math skills. NXG is meant to build interest in motorsports as a career, whether as a driver, engineer or other member of a race team.
"Roger Penske came up to me and asked what they can do to help support us, and I told him, 'As long as you allow us to be here and let us flourish, then that will help support us and we'll get the support we need,'" Reid said. "He's been true to that."
In late 2020, Reid announced a new Indianapolis-based team, Force Indy, through a partnership with Penske, stemming from that same desire to get more minorities involved in all levels of racing. The team competes in the USF2000 series, a lower rung in the IndyCar system, and is generally focused on hiring Black men and women to staff its team.
"Force Indy is very much an outgrowth" of the success of NXG, Reid said. "The vision that I have always had is to [determine] how we can have more African Americans and people of color involved in the sport and being included at every level. I want to be a pipeline—I think success would be one of my young people moving on and working with one of the IndyCar teams."
He said overcoming racing's history of exclusion—there have been only two Black drivers to ever compete in the Indy 500—is something that will likely take decades. Still, Reid said, it's long overdue. In the history of IndyCar, there's also only been one other Black team owner—Jim Logan.
NASCAR, on the other hand, has five owners who are people of color, most of whom are former athletes in their own right: basketball players Michael Jordan and Brad Daugherty, boxer Floyd Mayweather and football player Emmitt Smith, along with entrepreneur John Cohen.
"When I walk down pit row right now, people recognize me, because I've been on the news and I'm in the media as being the Black team owner," Reid said. "I embrace that and I'm proud of it. But it's also a bit sad that, in 2022, there have only been two Black owners in IndyCar history."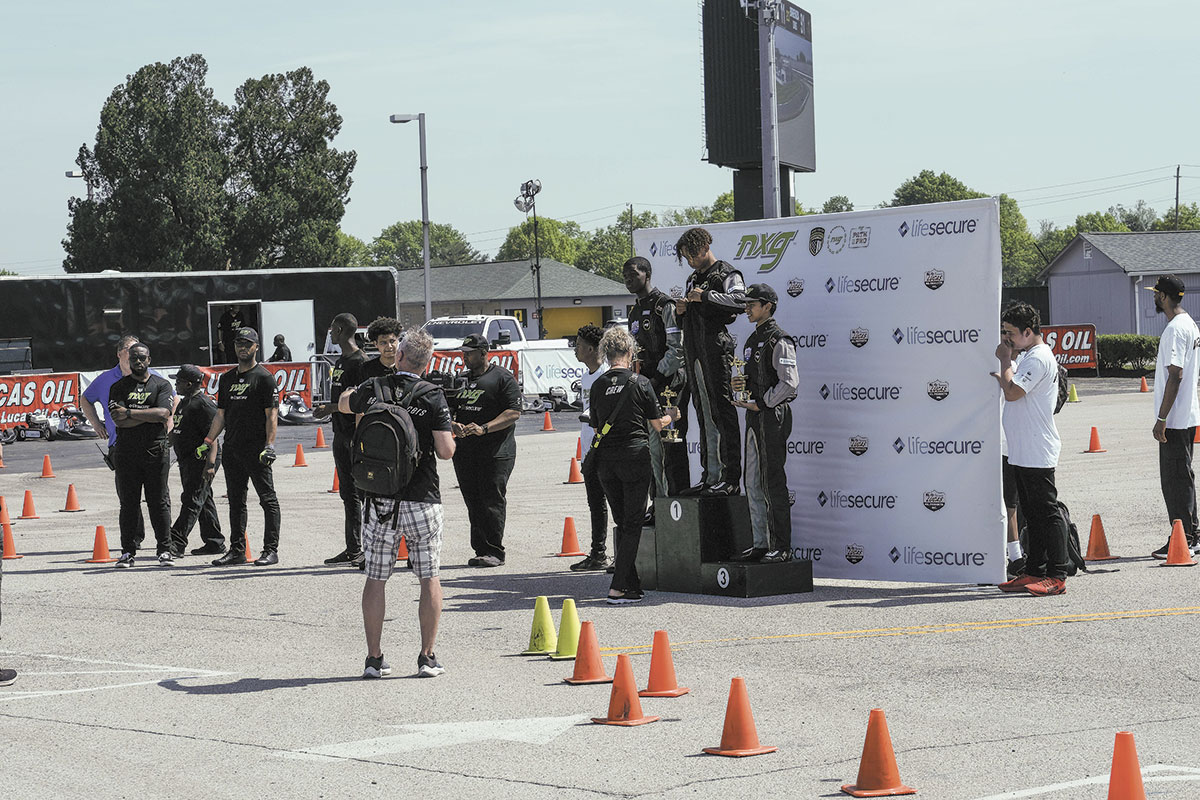 Woman-led
Penske in 2021 also supported creation of the first-ever predominantly woman-led team in the sport's history, with the launch of Detroit-based Paretta Autosport.
The team qualified for the Indianapolis 500 in its first year, but this year will largely focus on road courses, with its first race set to be in June at the Circuit of the Americas in Austin, Texas.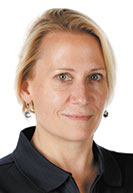 Beth Paretta, team owner and principal, said the support she received through the Penske diversity initiative was different from the direct financial help Force Indy received. Instead, Penske provided back-end and technical support for her team.
"The business model is a little different, so the amount of the kind of support that Force Indy got from the beginning was different than the kind of support that we got," she said. "This wasn't about getting us a handout, but rather about giving us a hand up and the technical alliances we needed."
She said that, without those connections, it would be hard for her team to compete this quickly. Paretta this year will partner with Ed Carpenter Racing on the technical side, giving her team access to equipment and supportive infrastructure for race days.
"I'm grateful that Roger already valued me and the idea, particularly since I already had a working relationship with him," she said. "But I think having the focus on diversity opened a lot of people's eyes, that what we were trying to do is also about trying to grow a fan base.
"We want to show that this is a sport for everyone. So, I think a lot of the actions last year that continued to this year [have] allowed people to have a more deliberate thinking; it's about making sure that everyone knows that they're welcome."
Bump in the road
Tim Frost, owner of Chicago-based motorsports consultancy Frost Motorsports, said Penske is off to a strong start in its efforts, and he praised McMillian's work in the area.
"They are doing an excellent job on the diversity front," he said. "I think it's admirable of them to go through with this and to take this on. It's a project that I don't think is going to have a real 'end date,' because it takes constant effort. But they are starting to see results on multiple fronts."
Frost said he expects McMillian will continue pushing the envelope to ensure as many people get involved in racing as possible—both on the business side and on the fan side.
"He's not afraid to look in the mirror and say, 'We're not doing a good job,'" he said. "Jimmie will just say it as it is, and he'll be the first one to tell you where things stand."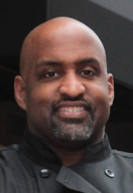 That's not to say all of Penske's diversity initiatives have been successful. Earlier this year, IMS Productions—which oversees the TV broadcasts for IndyCar races—announced a race weekend catering contract with Terry Anthony, a Black Indianapolis restaurateur who owns The Block Bistro & Grill downtown.
The deal with Anthony's firm Date Nite LLC was touted as a major boon for Penske, as it was among the first minority suppliers to be brought in for a full-season contract, which called for Anthony to work with local minority-owned restaurants and caterers in each race city to curate a menu for production staff.
But the contract was terminated in early May, ahead of the GMR Grand Prix, due to alleged failures by Date Nite to perform its contractual requirements and "a number of serious deficiencies" in its performances during early-season races in Birmingham, Alabama, and Long Beach, California, according to a letter sent by IMS Productions President Kevin Sublette.
The letter, shared with IBJ by Anthony, alleges that meal presentation was unsatisfactory and that Date Nite staff did not arrive on time to set up the catering area, postponing breakfast. Some IMS Productions staff also alleged food-serving equipment had mold.
Anthony disputed the claims and said the firm was tasked with meeting expectations not laid out in the written contract—including specific presentation styles and providing food for crew who were not included in original plans.
He told IBJ he believes there might have been ulterior motives to the decision to terminate the contract, but he added there was also a lack of communication all around from the start.
"The initiative was so exciting, and of course everyone was thinking we should celebrate the fact that we're bringing in this diversity, but some details were left out" in the process, he said.
While still supportive of the effort, Terry said challenges remain for suppliers—particularly those who are minorities working in the majority-white sport.
"There are some cultural challenges, to say the least, that unfortunately I was not able to overcome," he said. "I can only speak about my situation, but I think Jimmie [McMillian] did a wonderful job. … I just don't believe that everyone is ready for what [it] is going to take in order to level the playing field."
Penske Entertainment told IBJ that, "In this case, despite good-faith efforts to address issues, the vendor simply could not meet our needs across our year-long schedule. We wish them the very best moving forward."
But the company said it remains committed "to working with women and minority owned business enterprises across our organization and increasing the diversity within our full-time staff as well."
'Beyond lip service'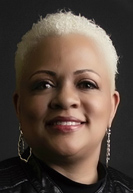 Carolyn Mosby, CEO of Indianapolis-based Mid-States Minority Supplier Development Council, said her organization has had an intermittent relationship with IndyCar over the years. But she applauded recent efforts as some "great first few steps."
She said she doesn't expect a major shift in approach to occur overnight. But over the next five to 10 years, Mosby said, she hopes to see more diverse crowds at races, in addition to a more diverse array of suppliers working at IndyCar events.
"I think we as a community have a responsibility to hold organizations and corporations accountable," she said. "We have to realize that we have the power to ensure that those commitments go beyond lip service."
Force Indy owner Reid agreed. And he said he has reservations about the sustainability of the diversity efforts—particularly as many companies who launched similar efforts in the aftermath of Floyd's death have begun pulling back.
"Will they do things to make it sustainable, or is it just a trend right now? A lot of organizations are now pulling back those dollars, and their initiatives are starting to fall a little flat," he said. "I haven't seen that yet with the Penske Entertainment organization, but … I don't know that the push and the intensity … is still there."
Reid said he'd like to see all of IndyCar's teams get involved and for Penske to continue leveraging his ownership of the series to talk with teams about hiring and other business practices that promote more diversity within their ranks.
That, paired with continued outreach to the community, will only help the sport grow, he said. "If we don't see teams embracing the idea of inclusion," he said, "if we don't see the sponsors and other supporters rally around and support this idea, then it's going to die."•
Please enable JavaScript to view this content.