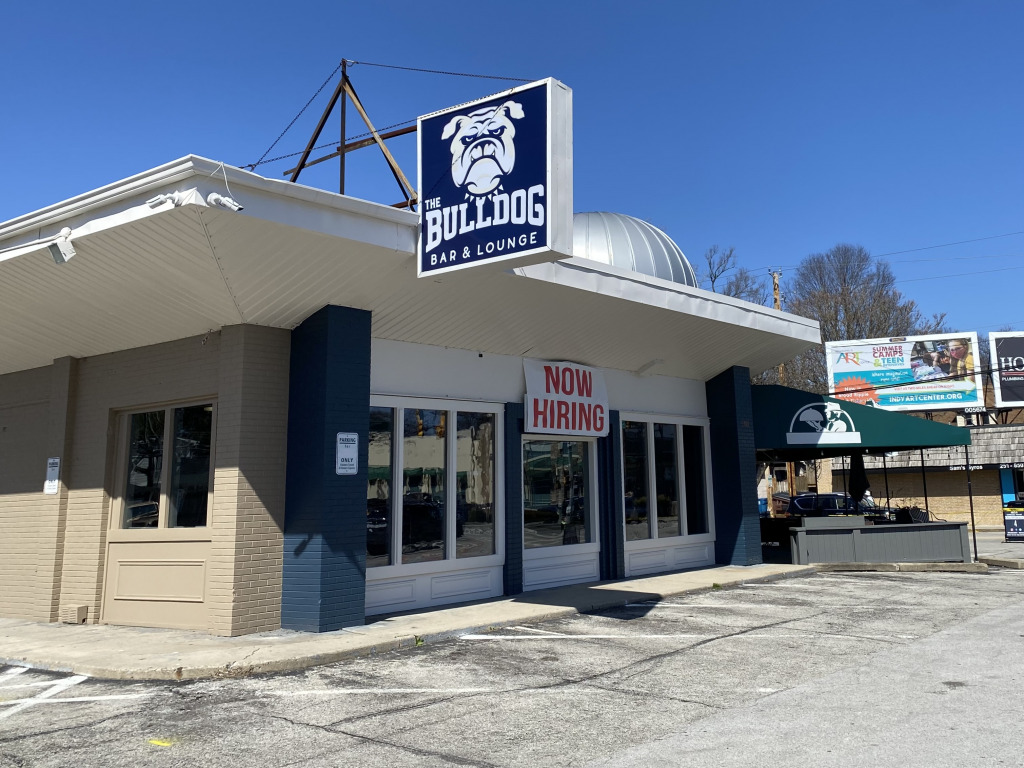 The Bulldog is returning to Meridian-Kessler in the same building where crowds gathered for drinks and socializing from 1974 to 1994.
Property owner John Bales is set to revive the Bulldog name at 5380 N. College Ave., where Moe & Johnny's operated for 26 years after replacing the Bulldog.
Bales, who has been the site's landlord for more than a decade, owns the Bulldog Bar & Lounge business with partners Brian Knoderer and Caroline Smith. The trio said they hope to open the bar in May.
While a Bulldog comeback will generate nostalgic feelings among former patrons, a new concept is present in the form of self-serve beer taps.
In addition to traditional bar service, the Bulldog will feature two walls dedicated to 48 self-pour taps. In a concept that debuted locally at the bygone Rebar Indy, 20 N. Delaware St., the "beer wall" system allows guests to load money on a card or wristband.
At the tap, customers can fill their glasses with as many ounces as they want. Smith notes that "an integrated algorithm makes sure people can't overserve themselves."
During an era when hospitality workers are scarce, Bales described the self-pour concept as "the future of the industry."
"You don't have to wait for service," Knoderer said. "If you need a drink, go get a drink."
Bales and Knoderer met while attending Ball State University. In 1990, Knoderer earned a master's degree in business from Butler University—the school with the mascot that inspired the Bulldog's name.
"I lived at 47th and Capitol," Knoderer said. "I came to the Bulldog in my 20s."
Originally a Kroger store in the 1930s, the 7,400-square-foot building will have three areas where guests can eat and drink: the main bar on the south side of the building, a family-friendly restaurant named BD Social on the north side of the building and smaller lounge with an entrance facing 54th Street.
"This is the Bulldog grown up," Smith said. "I think a lot of people who came here when they were in college have grown with the neighborhood. We want this to be a place where they can bring their families. We also want to honor the legacy of the Bulldog and have today's Butler students make this their home bar."
Marcus Bethea will serve as the Bulldog's general manager. Chef Tory Walker is devising a menu that includes Sunday brunch at BD Social.
Moe & Johnny's closed in November 2020. Chuck Mack, who owned the business from 1994 until 2019, sold Moe & Johnny's to Levi Kinney, who presently owns Gordito's Rust Belt Tacos and Tortas at Fishers Test Kitchen.
Mack and Kinney filed legal claims against each other based on a disagreement about the terms of their transaction. The dispute was resolved out of court in 2021.
Please enable JavaScript to view this content.