Revenue growth FY 2018 to 2020: 199%
2020 revenue: $4.7 million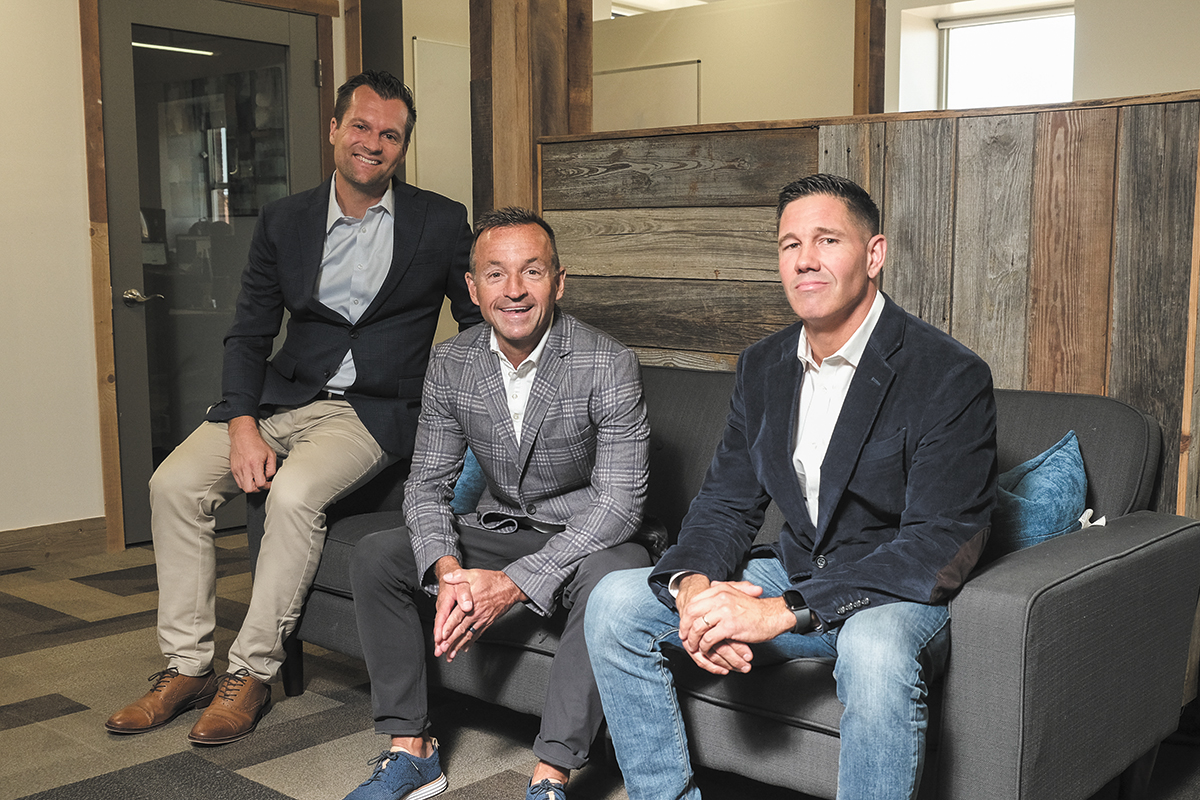 A new path: Remodel Health was founded by Scott Lingle and Justin Clements, who "saw a different way to do health insurance," Chief Operating Officer Austin Lehman said. The company uses its technology platform to transition faith-based organizations from group insurance plans to individual insurance plans that qualify for tax credits. "When you make that shift, there's significant savings available, and we built technology to help organizations manage that change," he said.
Help from D.C.: Three pieces of federal legislation—the Affordable Care Act, the Individual Coverage Health Reimbursement Arrangement and the American Rescue Plan—made this possible by opening the individual marketplace and making it affordable, Lehman said. He said the tax credits have become so robust, particularly after the American Rescue Plan, which passed this spring, that it's more advantageous for organizations and for their people to have individual plans.
How it works: Lehman holds up client Grace College, in Winona Lake, as an example. The school was paying $2.8 million a year in health insurance, with premiums rising 8% to 10% a year. Remodel helped the school cut its bill to $2 million. Employees received a supplemental wage increase that they could use to pay for individual health insurance products, plus they received tax credits that made plans affordable, he said.
Pandemic life: Life was tough in 2020, Lehman said. "We felt like we were swimming against the stream. But there's a biblical principle that, if you're faithful in small things, God will give you more opportunity. So that's what we tried to do."
Moving forward: Life has been better in 2021, and the company is on pace to double revenue, Lehman said. "We always felt that growth came from doing the right things at the right time with the right team," Lehman said. "Our focus continues to be on the mission, on the people we get to serve and help. And it's those people who then go out and have a big impact."•
Check out more of IBJ's ranking of Indy's fastest-growing companies.
Please enable JavaScript to view this content.