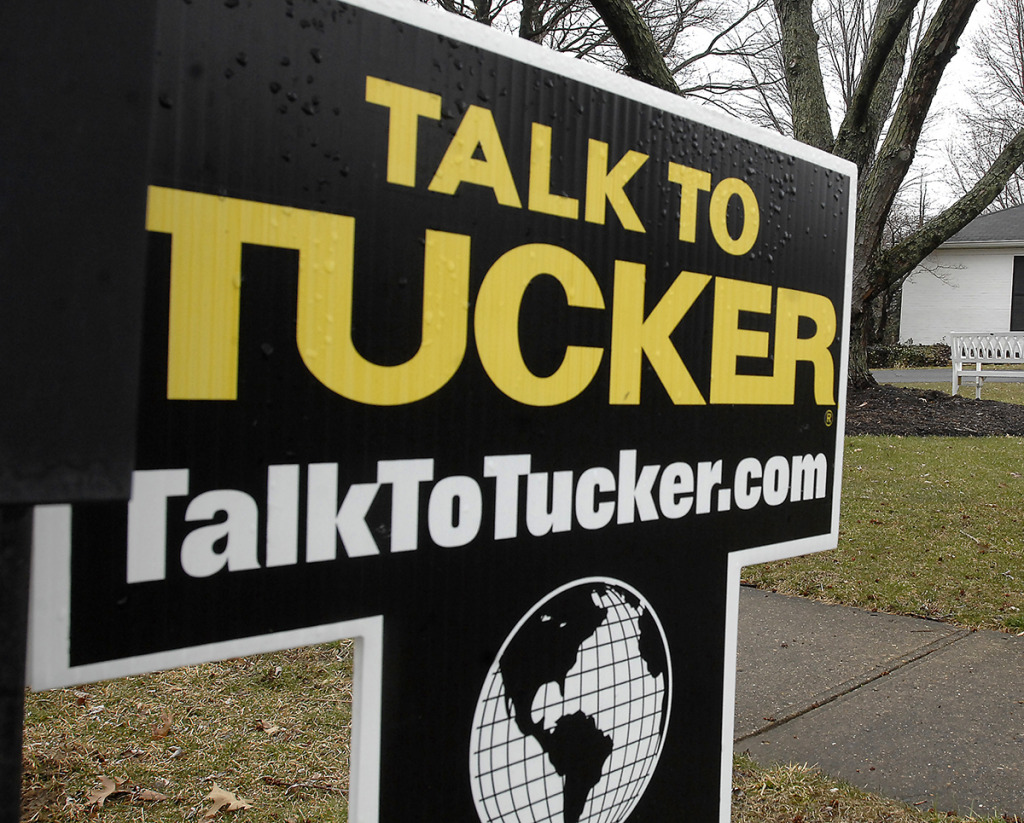 The F.C. Tucker Co. Inc.—the largest and oldest residential real estate brokerage in Indiana—has been acquired by Pittsburgh-based Howard Hanna Real Estate Services, the biggest independent brokerage in the United States, the companies announced Tuesday morning.
Financial terms of the deal were not disclosed.
As part of the deal, the F.C. Tucker brand will stay in place, due to the local firm's massive market share and name recognition. The 103-year-old company is the largest in Indianapolis when measured by both sales volume and agents, totaling $3 billion in 2019 (more than double the second-largest firm, Century 21 Scheetz), with more than 650 brokers across 17 offices in the state.
The change in majority ownership is expected to increase Tucker's already-dominant market share through new technology and resources for its brokerage team, while opening the door to the Indiana market for Hanna, which already operates in 10 other states.
"All businesses are changing, and the bigs are getting bigger, and some of the mid-sized and smaller companies are getting squeezed," Tucker CEO Jim Litten, who started with the company in 1972 as sales associate, told IBJ. "I wanted our company to grow and get bigger, and I wanted to create more opportunities for our agents. Partnering with Howard Hanna gives us those things."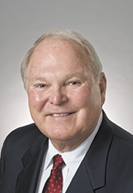 Litten will maintain an undisclosed amount of ownership in the new firm. Joining Hanna and Litten in the new ownership group are F.C. Tucker's Patrick Purdue and Donna Kreps, president and president of residential, respectively.
The partnership will provide Tucker agents with new marketing tools, a larger network of brokers with whom they can partner and new technologies that will allow them to connect more effectively with clients, according to a news release.
The move also boosts Howard Hanna's position as the largest family-owned brokerage in the country, giving it an inroad to Indiana—a market its leadership has long considered to be a new frontier for its operations.
"This is an area where we've wanted to be for quite some time, but our model has been that, if we have an opportunity to do something with the market leader, we'd much rather do that—to enhance what's already a great company," said Howard W. "Hoby" Hanna IV, president of Howard Hanna Real Estate Services.
The companies said keeping the Tucker brand was an easy decision.
"We wanted to keep our brand," Litten said. "We've got 103 years of equity in our name, and we believe abandoning that name would not serve us well."
Hanna agreed.
"I think the F.C. Tucker brand is so strong throughout Indianapolis and the state that we would be foolish to abandon it now," he said.
F.C. Tucker was founded in 1918 by Frederick Caldwell Tucker Sr. as a commercial and industrial real estate firm. His son, Fred C. "Bud" Tucker Jr., joined the firm in 1947. When his father died in 1958, Fred Tucker Jr. teamed with businessmen John A. Wallace, Robert E. Houk and Edward Joseph Boleman to acquire the firm.
Fred Tucker Jr. was actively involved in downtown commercial real estate development and investment in the 1960s, '70s and '80s, with heavy involvement in the Hilton Indianapolis, Market Square Arena, the Gold Building, the Canterbury Hotel and other projects.
In 1986, Fred Tucker Jr.'s son, Fred C. Tucker III, teamed with David Goodrich and Litten to acquire the firm. Goodrich exited the firm in 1998 after Tucker sold its commercial real estate division to Turley Martin. Fred Tucker III retired in 2010, leaving Litten as sole owner.
The Howard Hanna Co. was founded in Pittsburgh in 1957 by Howard Hanna, Jr. and Anne Freyvogel Hanna and grew into the top real estate brokerage in Pennsylvania by 1992. In the 1990s, the company was a frontrunner in putting its listings on the World Wide Web and began to broaden its territory outside Pennsylvania through acquisitions.
Today, Howard Hanna also operates in Ohio, West Virginia, New York, Michigan, Virginia, North Carolina, South Carolina, Maryland, New Jersey and Colorado. Hanna, now 97, is still active at the company. His children and grandchildren are involved in operations and ownership.
Please enable JavaScript to view this content.