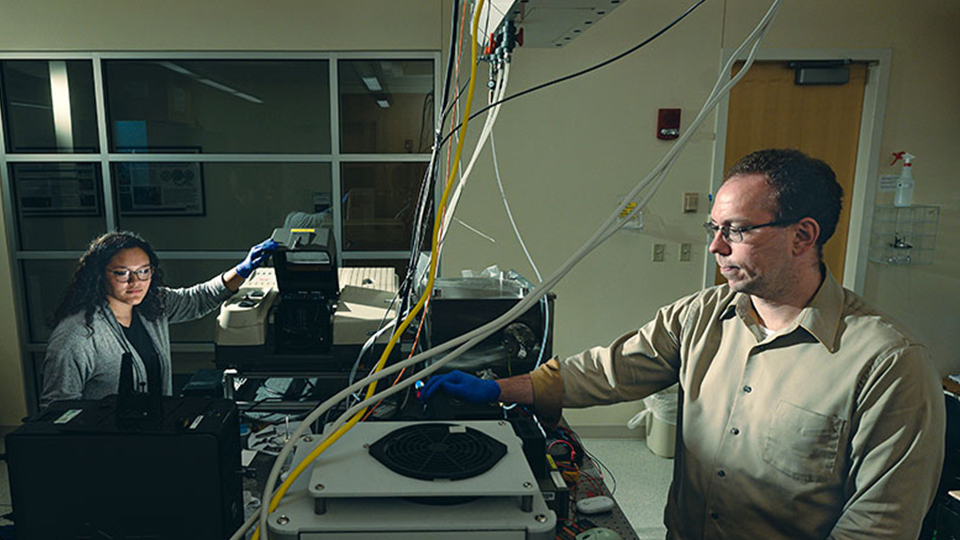 The Department of Defense has awarded an additional $11 million toward a microelectronics workforce development program led by Purdue University.
The funding will allow for a five-year extension of the Scalable Asymmetric Lifecycle Engagement (SCALE) initiative, a public-private-academic partnership of 17 universities and 34 partners within the defense industry and government.
Industry partners in SCALE routinely update a list of skills needed for new workers in the microelectronics workforce. The universities then update their curriculum to ensure students are prepared for the quickly changing microelectronics field.
"The United States is committed to expanding and strengthening its semiconductor industry and workforce rapidly over the next five years," said Peter Bermel, SCALE director. "SCALE takes a holistic approach to the microelectronics workforce gap by comprehensively addressing system challenges for workforce training and recruiting."
Bermel says the U.S. will need 50,000 trained semiconductor engineers to meet overwhelming and rapidly growing demand.
Over the next five years, SCALE plans to expand its program fivefold to more than 1,000, develop learning models for K-12 classrooms, and collaborate with community colleges nationwide to develop microelectronics classes.
Please enable JavaScript to view this content.