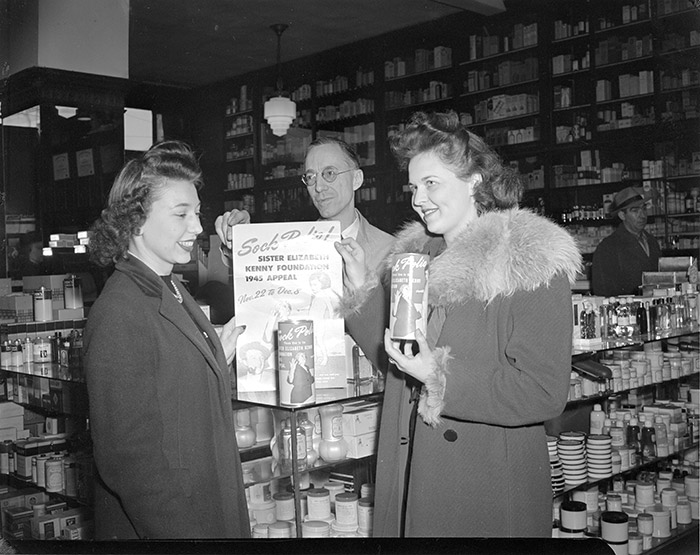 Sister Elizabeth Kenny was an Australian nurse who claimed to have successfully treated people with polio as early as 1910, although physicians and health care experts were skeptical of her ideas. She came to the United States in 1940, where she landed at the University of Minneapolis Medical School. The school supported her methods, which included using immobilization, relaxing patients' muscles and providing therapy to re-educate those muscles. In this Nov. 26, 1945, photo, two women are at an Indianapolis department store to promote a fundraising effort for the State Board of Health's infantile paralysis clinical research and for Kenny Institute treatment programs.
Sources: PolioPlace.org, Indiana Historical Society
Credit: This photo is courtesy of the Indiana Historical Society and is part of the Larry Foster Collection. More images are available at images.indianahistory.org.
Please enable JavaScript to view this content.