Johnny Bright starred in three sports at Fort Wayne Central High School before eventually becoming a Hall of Fame quarterback in the Canadian Football League. He was considered a leading candidate to become the first Black player to win the Heisman Trophy in 1951, when his season at Drake University was derailed after an Oklahoma A&M player broke Bright's jaw in an on-field attack perceived as being racially motivated. Bright's life and career are the subject of a new documentary, "The Bright Path: The Johnny Bright Story." Indianapolis filmmaker Jerald Harkness, the director and producer of "The Bright Path," said a deal is in place for CBS Sports Network to air the documentary following a Dec. 29 basketball game between Drake and Valparaiso University.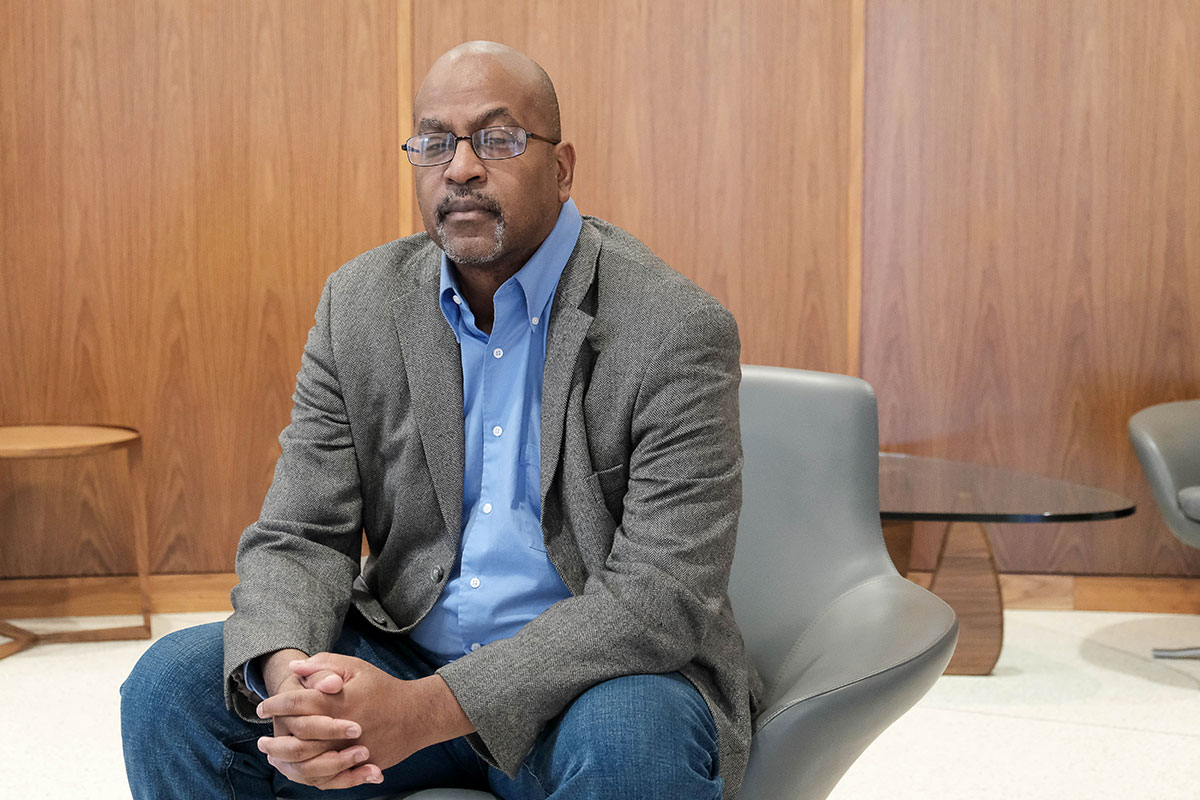 Your film addresses racism in college football before Johnny Bright, specifically discrimination and attacks against Iowa State University player Jack Trice—who died after playing a game—and University of Iowa player Ozzie Simmons. What does it mean to bring the story of Johnny Bright to viewers in 2022 while also illuminating the stories of Trice and Simmons?
There was a lot of debate about whether we should include the story of Simmons and Trice. I really felt it helped Mr. Johnny Bright's story if I put it in the proper context, in that violence against African American college football players was something that definitely happened but was seldom discussed and seldom documented. … We started preproduction the summer of the George Floyd incident. There was a lot of discussion about whether this story is about violence or if this story is about resilience. I chose the latter. Hopefully, people will come away with the latter. But you can't do the resilience justice on a narrative level if you don't put it in the proper context of the violence and the racial discrimination taking place during that time.
People may think that 20th century discrimination was limited to Southern states, but Johnny was treated poorly and shunned throughout the Midwest. Were you surprised by colleges that refused to recruit him?
I was shocked by the lack of interest among the Indiana colleges. You can make the argument that Johnny Bright was the most sought after athletic recruit in the country. And there was no interest from any Indiana colleges. What I really admire about Johnny Bright is that he had the foresight to say, "OK, if those guys don't want me, that's one thing. But where do I want to go? I'm not going to allow their neglect to define what I want to do with my college career." He had always wanted to be an educator. He just wanted to find a college that would allow him to study that major.
Newspaper photographs are a major part of the "Johnny Bright Incident" in which he was repeatedly assaulted during the game by Oklahoma A&M players. As a filmmaker, you probably aren't surprised that a picture is worth a thousand words?
If we didn't have those pictures, there would have been no documentary, period. Because there was talk before the game that Johnny Bright would be targeted. I think that amplified the interest from the Des Moines Register. … It was so in the open. There was nothing hidden about it. This was a systemic issue. You had a community, you had a university, and you had a football team that didn't want integration. This was their way of not only winning an important football game but to make a statement that these people aren't welcome.•
Please enable JavaScript to view this content.