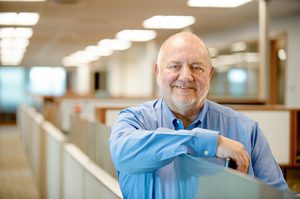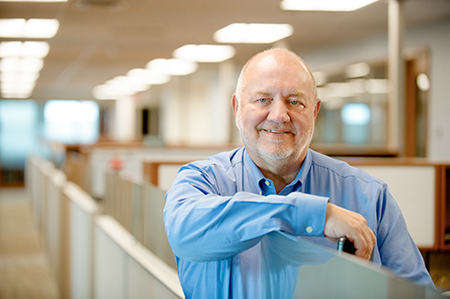 Fishers-based First Internet Bancorp earned a record quarterly profit during the third quarter, in part because of a boom in mortgage activity, the bank reported Wednesday afternoon.
The parent of First Internet Bank reported earnings of $8.4 million, or 86 cents per share, in the quarter, compared with $6.3 million, or 63 cents per share, during the same period in 2019.
Non-interest income more than doubled, to $12.5 million, up from $5.6 million a year earlier. Much of that increase came from two areas: mortgage banking and gains from the sale of loans. Mortgage banking alone accounted for $9.6 million of the $12.5 million. In comparison, the bank earned $3.4 million from mortgage banking during the second quarter, and $4.3 million during the year-ago period.
"Our direct-to-consumer mortgage business had a record quarter, almost tripling revenue compared to the second quarter," Chairman, President and CEO David Becker said in a written statement. "We capitalized on the ongoing market strength created by historically low mortgage rates, and our mortgage pipeline remains strong heading into the fourth quarter."
Non-interest expenses for the quarter totaled $16.4 million, up from $11.2 million a year earlier. The increase included a $2.1 million write-down of two legacy commercial properties that the bank classifies as other real estate owned, or OREO.
Net interest income for the quarter was $13.7 million, up from $12.4 million a year earlier.
First Internet issued its financial report after the close of stock trading Wednesday. Shares of the company, which have traded between $10.47 and $28.50 each over the past year, closed at $17.59.
Please enable JavaScript to view this content.