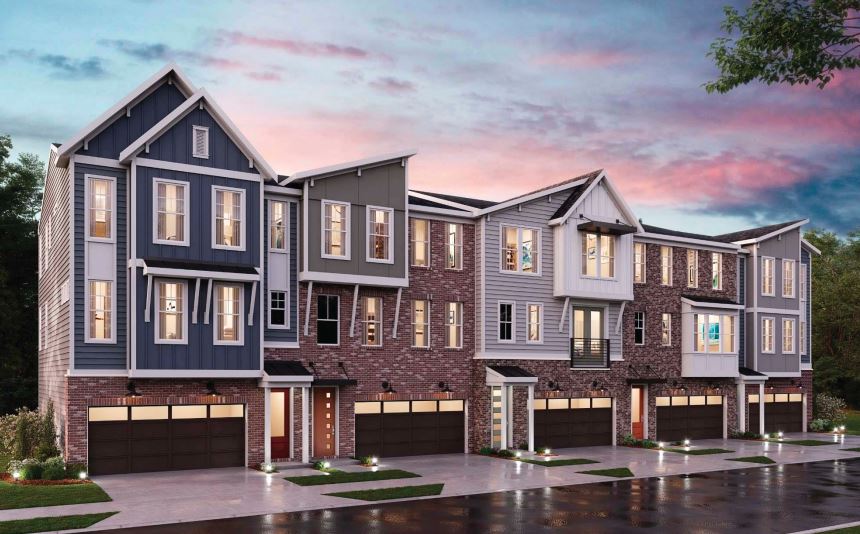 Erlanger, Kentucky-based homebuilder Fischer Homes is planning to build up to 75 townhouses on the northeast side of Westfield.
The townhouses would be constructed on 11 acres of land at the Westfield Yard Planned Unit Development District near State Road 32 and Gray Road.
Jon Dobosiewicz, a land-use professional with Carmel-based law firm Nelson & Frankenberger LLC, told the Westfield City Council on Monday night that the houses would be about 2,000 square feet each and priced around $450,000 to $500,000.
A total price estimate for the proposed development was not provided.
"The vision is to create a neighborhood of high-end townhomes that will serve as a transition between single-family development on the south side of the Midland [Trace Trail] and the existing and future commercial uses along State Road 32," Dobosiewicz told the council.
Renderings of the project show the development would also include a walking path and a pond with a fountain. Trees would be planted throughout the neighborhood.
Fischer Homes previously built single-family homes in Westfield's Darby Ridge and Chatham Hills neighborhoods.
Council members expressed concerns about increased congestion in the area of the proposed development and its location near a planned Duke Energy substation on the east side of Gray Road.
"I already can think people are going to start saying it's getting busy," City Councilor Jake Gilbert said. "I'm not necessarily against the project. I'm just saying."
The Westfield Advisory Plan Commission will discuss the project on Aug. 1 before it heads back to the city council.
Please enable JavaScript to view this content.