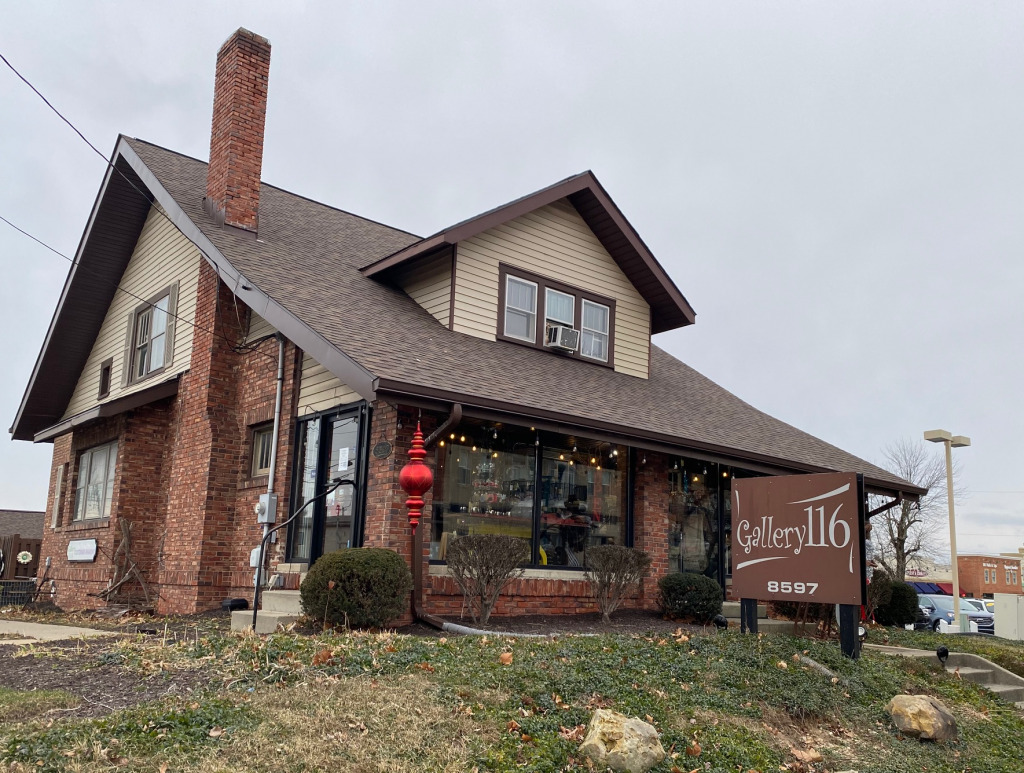 After 20 years of operations in Fishers, artisan gift shop Gallery 116 is closing.
Owner Tracy Gritter announced Wednesday on Facebook that she had decided to retire and close her business on Jan. 22.
"This is a bittersweet post," she wrote. "It's our 20th anniversary and after much contemplation, deliberation, mind aching thought, I've decided to close the doors. I want to thank all of you for being supportive and shopping local. You got us through some ugliness!! I hope we stood up to your expectations and you will continue to support all things local!"
Gritter opened Gallery 116 at 8597 E. 116th St. in 2002 inside a bungalow-style building that had recently served as the Fishers Town Hall. The building, which dates to the late 1800s, was originally a farmhouse for the Manship family.
The shop features the wares of about 50 local, state and national artisans, with products including paintings, apparel, jewelry, candles, pottery, home goods, purses and much more.
Gritter said the store will offer big discounts on merchandise as it prepares to close.
Please enable JavaScript to view this content.