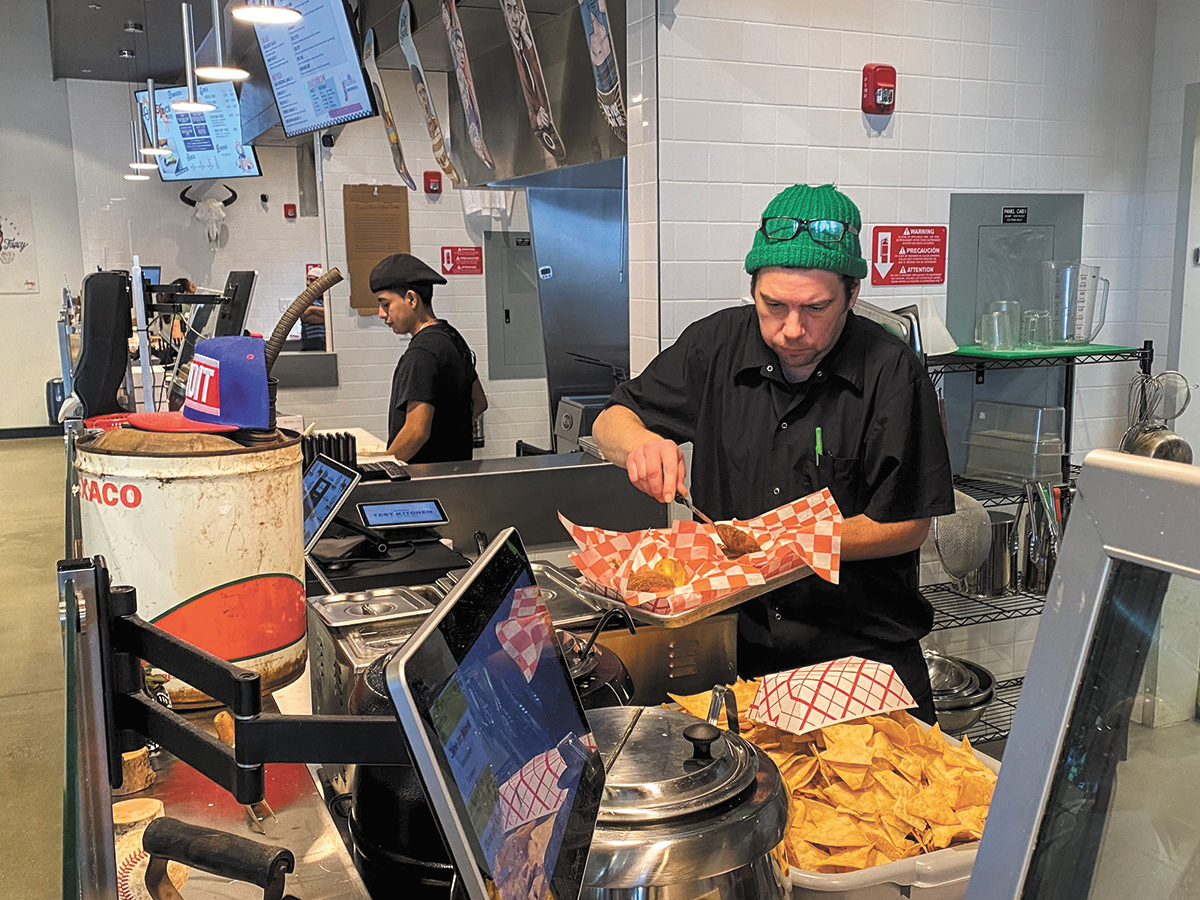 In a change of philosophy, culinary incubator Fishers Test Kitchen is looking for chefs who can adopt restaurant concepts generated by someone else.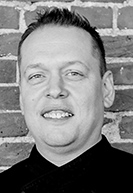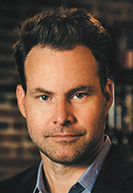 Industry experts Neal Brown and Greg Howe are now in charge of devising concepts for the three counter-service restaurant stalls that share space with a Sun King Brewing tasting room at Fishers District, just east of Interstate 69's East 116th Street exit. In the new phase of Fishers Test Kitchen, chefs are matched to ideas instead of bringing their own.
The restaurant accelerator opened in February 2020 with a dual mission: Help promising chefs develop their concepts and create a more dynamic food scene in the suburb.
Two of the three original tenants, Lil Dumplings and Korave, graduated from Fishers Test Kitchen this year to open locations at The Garage Food Hall at Bottleworks District and Castleton Square Mall, respectively. The third tenant, Natural State Provisions, closed in September 2020 but plans a reboot in the Holy Cross neighborhood next year.
Mayor Scott Fadness said creating a more dynamic food scene remains a top priority, but Fishers Test Kitchen is no longer hosting a talent search for chefs who have a combination of creative and operational expertise.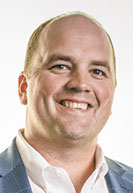 "Although that talent might be out there, the idea that they can take their talents and turn them into a business without a very structured environment to accomplish it was probably idealistic," Fadness said.
Nevertheless, Fadness describes Lil Dumplings, founded by Carlos Salazar, and Korave, founded by siblings Jung Gyu "John" Kim and Jung Min "Kim" Kim, as success stories.
"For us, there's a proof of concept here," Fadness said. "If we can put Neal and Greg in the driver's seat to streamline the process and provide more structure, I think we can really be contributors to the culinary scene in central Indiana."
Brown, who's known for founding Indianapolis restaurants such as Ukiyo and Libertine on Mass, which have closed, and Pizzology, which remains open in Carmel, said it's a challenge to find emerging chefs who boast culinary talent as well as great ideas for restaurants.
"That pool is actually not as deep as one would hope," Brown said. "We were searching for a very specific type of person to mold under the roof of Fishers Test Kitchen."
Brown and Howe, a Martinsville native who's been a chef at Ritz Carlton restaurants and an adviser for 45 international restaurants owned by Richard Sandoval Restaurants, were hired as consultants by Fishers Test Kitchen three weeks after it opened.
The incubator looked to Brown and Howe to identify three restaurants to follow Lil Dumplings, Korave and Natural State Provisions. The goal is for restaurants to become established and move to locations elsewhere within 18 months or so.
The roles of Brown and Howe evolved when Natural State Provisions closed. Burger restaurant One Trick Pony, founded by Brown, succeeded Natural State Provisions and continues to occupy one of the Fishers Test Kitchen stalls. Satellite locations of One Trick Pony subsequently opened at Sun King's Broad Ripple tasting room and at country music venue Duke's Indy, on West Street just south of Raymond Street.
Queenie's—a Brown and Howe restaurant specializing in French bread pizza styles topped by ingredients like pepperoni, fennel sausage, capicola, mortadella and anchovies—took over Korave's spot at Fishers Test Kitchen in October. Brown and Howe are seeking an operating partner to oversee the restaurant.
"It's a less rocky road," Brown said of finding chefs to plug into concepts. "There's a little less friction when you try to identify someone and create a really solid business around that person."
If Queenie's graduates to a location outside Fishers Test Kitchen, Brown andd Howe will have an ownership stake that's designed to decrease over time.
Popular tacos and tortas
Levi Kinney served as director of operations for One Trick Pony at Fishers Test Kitchen before winning over Brown and Howe with a concept that presently operates alongside One Trick Pony and Queenie's.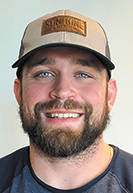 Gordito's Rust Belt Tacos & Tortas features a menu of tacos, tortas and hot dogs. Michigan native Kinney moved to Indianapolis as a pre-teen, and he said his industrial surroundings influenced the "rust belt" qualities of the restaurant.
"The food is delicious, hot and ready to go," he said. "You're going to remember it."
Kinney said Brown and Howe gave him advice about building a menu, hiring, developing his brand and more since Gordito's launched this spring as a pop-up at the test kitchen.
"They've done a good job of challenging me," Kinney said. "When I started with this concept, the food was solid but it wasn't exceptional. Our food needed work. They did a great job of placing challenges specifically in front of me, culinarily as well as from a business perspective."
Howe said he's uncertain if Gordito's would have succeeded without the structural support.
"Levi had a concept, and he's a talented individual," Howe said. "We've been more involved in his concept development than we were in the past. It's still not 100% there, but Gordito's is our No. 1 seller at Fishers Test Kitchen."
Kinney, who briefly owned Meridian-Kessler sports bar and restaurant Moe & Johnny's, said his long-range goal is to operate three to four Gordito's locations.
"I love the following I have here in Fishers," Kinney said. "I'm not super eager to leave."
Being part of Fishers Test Kitchen gives Kinney access to Brown, a nominee for the James Beard Award for Best Chef in the Midwest in 2009, 2013 and 2014, and Howe.
"There have been several times when it's been a surreal feeling to rub elbows with these guys and have them give advice so freely," Kinney said.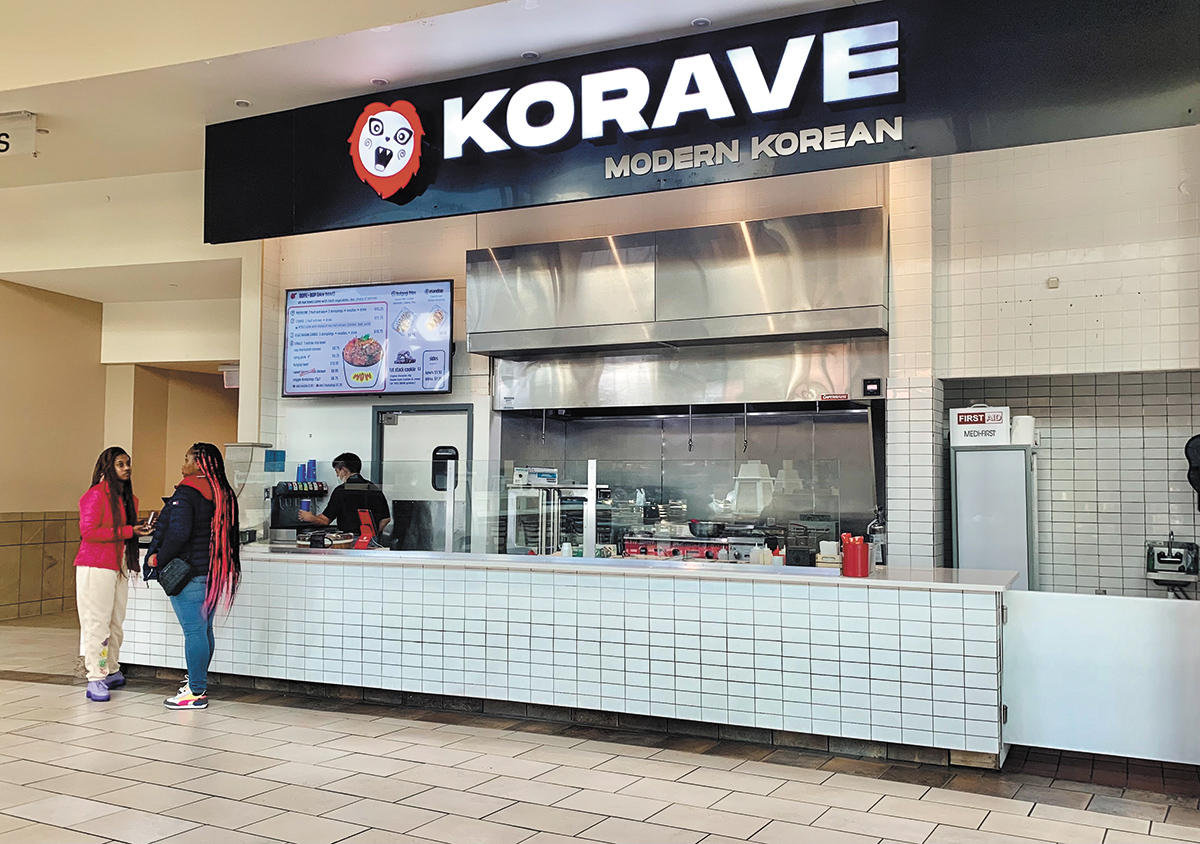 The original model
Korave co-founder Jung Gyu Kim said he and his brother rarely interacted with Brown and Howe during their time at the Fishers Test Kitchen.
Kim said the new approach of concepts originating with Brown and Howe is "quite different" from what he experienced.
"When I started at Fishers Test Kitchen, the original whole concept was for a small-business owner like me to go there, test out my concept and graduate to open a new place," Kim said.
After launching Korave as a Korean barbecue restaurant, Kim said he appreciated that Fishers Test Kitchen didn't burden chefs with startup costs and maintenance headaches.
"If a dishwasher broke or our equipment didn't work, Fishers Test Kitchen took care of that for us," Kim said. "It helped us to save some money."
Another financial advantage: The rent Korave paid was calculated as 15% of the restaurant's sales. "During a slow season, you pay just a little," Kim said.
At Castleton Square, the restaurant—now called Korave Modern Korean and specializing in rice bowls and poutine—is exposed to more potential customers.
"We are more visible at the mall," Kim said. "There's regular foot traffic, and it's more consistent."
The next wave
Fishers Test Kitchen continues to showcase chefs who are candidates for operating restaurants in the counter-service stalls.
An adjacent performance kitchen, formerly known as The Signature Table, is where Kinney launched Gordito's as a pop-up.
Ummi's Table, founded by Monica Douglas, served a six-course, fall-inspired menu two weekends ago in the performance kitchen. Beginning Dec. 5, Demetrius Cowherd will occupy the performance kitchen for a weekly series titled Herd's Sunday Brunch.
Fadness said it's important to have concepts and chefs on deck for Fishers Test Kitchen. "We think we can rinse and repeat over and over again to help the metro Indianapolis culinary scene," he said.
Fadness developed Fishers Test Kitchen with John Wechsler, co-founder of the Launch Fishers coworking space and the Indiana IoT Lab at Fishers, and food journalist Jolene Ketzenberger.
Ketzenberger's tenure with Fishers Test Kitchen ended in September, when the lease wasn't renewed for The Signature Table, a concept she owns.
"It was great being a part of the accelerator, bringing it to life and getting to test the culinary performance space concept," said Ketzenberger, who added that she's open to trying The Signature Table elsewhere. "I learned so much, as I think all the original Fishers Test Kitchen operators did."
Ketzenberger said pandemic constraints hurt The Signature Table's ability to host chef dinners and public classes. "It evolved into a pop-up space hosting a variety of concepts—pizza, ramen, tacos—and it became a sort of on-ramp for potential new stand operators," she said.
More than a matter of taste
Fadness said Fishers Test Kitchen originated with a realization the city needed to score better quality-of-life marks when recruiting companies and making an impression on young adults who are choosing where to live.
"This is not just about entertaining people," he said. "It's creating a community that's going to attract the human talent we need for the economic development strategies we have. If we don't start now, we're going to be behind the eight ball."
As a public-private partnership, Fishers Test Kitchen was built with an agreement the city would pay yearly rent of $1 to original Fishers District owner Thompson Thrift. In September, Indianapolis-based Thompson Thrift sold Fishers District to Chicago-based JVM Realty.
Fishers District, a mixed-use development, includes Shake Shack, 1933 Lounge by St. Elmo and 101 Beer Kitchen as dining options.
Fadness said the restaurants of Fishers Test Kitchen benefit from the popularity of Sun King's craft beers. The challenge is for new restaurants to appeal to prospective customers.
"Greg and Neal will be on the front lines of trying to stretch the imagination and interest of suburbanites into different types of culinary opportunities," he said.•
Please enable JavaScript to view this content.